Over 50 singles vacations
28.10.2019
If you are single and just over 50, it is the best time to start getting to know this world. Where do you want to go? Who do you want to meet? What are the chances to find the love of your life? They are pretty high. The more you travel, the more knowledge you get and the more people you meet.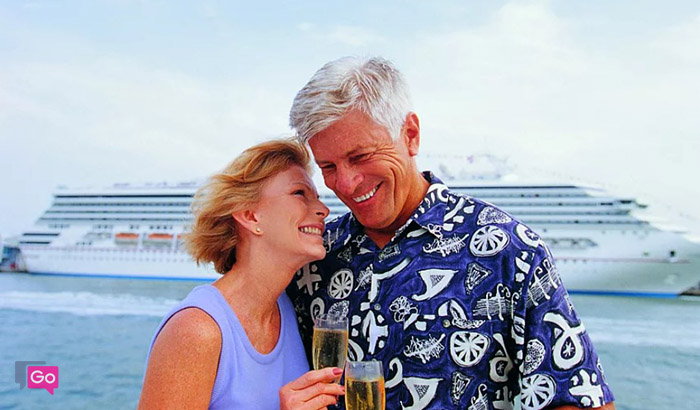 Vacation After 50: How Does It Work?
The older you get, the lazier vacation you want to go on. Not everyone can boast great athletic skill or excitement. So, most of us book up a beach vacation somewhere warm and hope that nobody from work is going to disturb us.
How to Choose a Direction?
Again, choosing a direction shouldn't be a problem because trips usually happen as a plan, not spontaneously. Usually, you are not in a rush and have time to investigate something, learn about climate and population, compare the prices and so on. But what if you are in a rush and have no idea where to go? Well, in that case, you should google the required information, read this article (you are already doing that), ask your friends what their favorite destination was, and consult a travel agent to give you the most beneficial offer.
How to Be Prepared for Everything?
To be prepared and not feel like a scatterbrain last minute before going to the airport, you need to plan everything out. First of all, choose the destination you will go. Invest time in really thinking about all the perks. Use this site (https://www.numbeo.com/cost-of-living/ ) to check the coast of living, level of crime, compare the prices and crowdedness, visit a site to meet a girl to understand where the most beautiful girls are living.
Also, get a Visa and all the documents ready beforehand. Buy the tickets and luggage beforehand as well. You should understand that the earlier you buy everything, the cheaper and more comfortable the trip will be. You won't have to worry about anything, that way you don't need to make any last-minute decisions.
Vacation Directions for Singles Over 50
How to become smarter in traveling and get the best deal? You need to choose a perfect vacation place where all your needs will be met, for example, you should like climate, destination, the number of hot girls on the land (you want to meet a girl now, right?). Here are the best single over 50 vacations.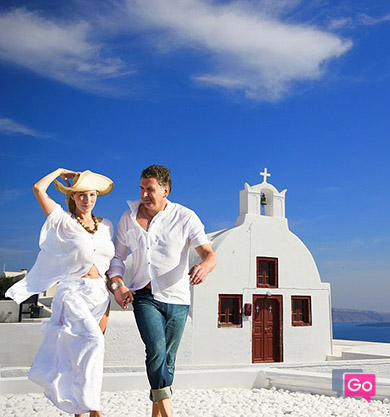 1. Greece
Health-improving travels are invariably popular among 50+ tourists. They allow you to combine a pleasant vacation on the coast with useful procedures for health. Almost every region of Greece has a resort with healing springs. And the country's hospitals comply with all international standards. In Greece, these springs can give you a lot of pleasant emotions, not to mention the real health effects. This is one of the best vacations for single guys over 50.
2. Golden Sands
This popular Bulgarian resort is situated on the sunny Black Sea coast, not far from Varna. Beaches, sightseeing and spa procedures with their reasonable prices are in great demand among both Bulgarians and foreigners. Golden Sands is the most densely populated resort, besides, prices for a vacation in Golden Sands, as well as in Bulgaria in general, are quite acceptable for the foreigner's pocket. Rumor has it, it's also one of the best vacations for single women over 50, so expect a lot of Russians and Ukrainians to be there.
3. Rimini
Rimini is the biggest Italian vacation. It is ideal for citizens over 50. Pure miles of sandy beach. The water is shallow, without any stones and pits, so it's pleasant to swim here. Its widest beach is neat and is divided into zones. Each beach has its sports and playgrounds, shower, toilet, dressing rooms, lifeguards. Along the beach, there is an endless bicycle trail. You can sit, breathe, relax, and bathe under the Rimini sun.
4. Finland
Finnish adult citizens consider the elder age to be the best time in life. And this is not surprising at all- they regularly go to restaurants, walk in the woods and along the seashore, play in amateur theaters, go to universities, study painting and foreign languages, and sometimes even learn to skydive or rap. And you can do that too! It's one of the best vacations for single adults over 50.
5. United Arab Emirates
If we are talking about a quiet, calm and fairly inexpensive beach holiday, then it makes sense to consider Sharjah hotels or, for example, the Umm Al Quwain Beach hotel in the Emirates. If your budget is not limited, you can relax in any hotel in Jumeirah, but it makes sense to stay at the Ajman Kempinski hotel or at Ajman, where the rest will be more comfortable. All UAE hotels have restaurants serving international and European cuisine. That is the last, but not the least contestant in the list of great vacations for single over 50.
Types of Activity for People Over 50
Single trips over 50 don't have to be diminished into lazy beach rest. You can do so much more than laying on the hammock on the cruise sheep deck, sipping martinis and getting tan (although these are goals too). But here are some other single travel over 50 activities.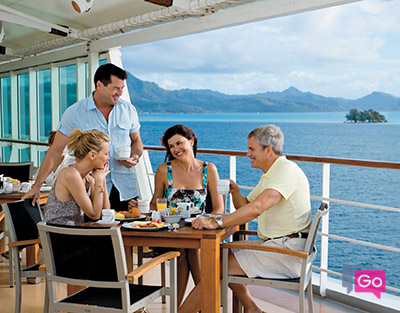 Destinations for active vacation
Active vacation is amazing for those people who want both to find a soulmate and get busy, investigating the fauna and the flora of the surroundings, getting some physical activity and living your single tourist fantasy. Active vacation is available in such countries as Norway, Austria, Germany, Finland, the USA, Switzerland. Here you will be able to hike, bungee jump and conquer the busiest rivers.
Cruises and beaches
But not everyone is made for active vacations, someone likes a good beach with catering, warm water, and hot sand. You can feel the relaxation and hear all of those ocean noises. Amazing. The best countries for lazy vacationers are Spain, Turkey, Egypt, the Canary Islands, Bali. The best cruise destinations are Viking River Cruise, Celebrity Reflection, and Royal Caribbean.
Tips for Vacations Over 50
The only thought of a single travel for over 50 is quite a burden. But if you are prepared, nothing will be as intimidating. Just trust us and ease your single over 50 trips by listening to our tips.
1. Ask a travel agent to help you with the documents and destination. Agents take extra fees, but if you are a senior and have just started exploring the world, it is reasonable to give this job to a professional group of people who can pick the perfect cruise for you, based on your interests and desires. Some countries, like Egypt or Turkey, accept only tourists who booked their vacation in a travel company, these are the countries where it's cheaper and quicker to sign up for such type of vacation, rather than doing everything all by yourself.
2. Prepare everything beforehand. As we've said before, it all needs to be done before you go to the airport. Check the weather, pack comfortable clothes, buy all the necessities, book a trip, find a hotel. Yes, it seems like a lot of jobs, but is worth it. Choose a ticket where the luggage is included. This way you won't have to pack a small bag and you might bring all the necessities with you.
3. The most important thing is to get insurance, never skip this document, and the higher the insurance coverage is, the better. Always get insurance, even when you fly for only 1 day, and believe, it helps out in critical situations at any time of the day or night. Special insurance is needed if you are going to ski or engage in other types of extreme sports.
4. First-aid kit and all kinds of help from iodine to bandages are always recommended, but if it is about a serious injury, it is necessary to contact the insurance company, rather than start helping yourself in this situation. However, if you are traveling to hard-to-reach places, such as African countries, or trekking trips are difficult, then first-aid kites are certainly important.
5. Safety first! Be sure to tell your relatives or friends where you are going, tell them flight numbers and hotel names, and give the phone number of your tour. Leave additional information about where you go, be especially attentive to your belongings at airports, metro stations, and public places, do not lose sight of them and do not accept the offers of strangers. Be aware of the criminal level of each county you go, or better, travel to countries with the lowest level of criminal activity.
Overall, traveling over 50 is amazing because you have a feeling of freedom, you have so much time and money to realize what you want, and implement your goals and sacred dreams. And, most importantly, you can find a beautiful woman who will support and guide you through this journey, as well as all your life. Be fierce, be brave and beloved.
Nancy
My grandparents went on a romantic trip to Finland. And my grandma said that this was the best trip of her life, although they visited more than 15 countries.
17.07.2020 09:09