Top 5 Valentine's Romantic Dinner Ideas
14.02.2022
Why not make your Valentine's Date special by sharing new dishes with your sweetheart? Easily get into the swing of cooking with these romantic dinner ideas!
Classic French Onion Soup
Despite its decadent status, onion soup is a typical beef broth that comes with caramelized onions, nutty cheese, and bread. The onions cook down slowly, so you should weigh more as they caramelize fast. You're probably familiar with French cuisine, time to make it at home with some staple ingredients.
Marry Me Chicken
Chicken breasts sauteed with garlic, herbs, and parmesan cheese for the creamy sauce. Above mentioned ingredients, a pan, and a bit of luck are what you need to ask her hand. This fancy chicken dish is rumored to be the ultimate matchmaker and anyone who tries it will soon be married!
Citrus Roasted Salmon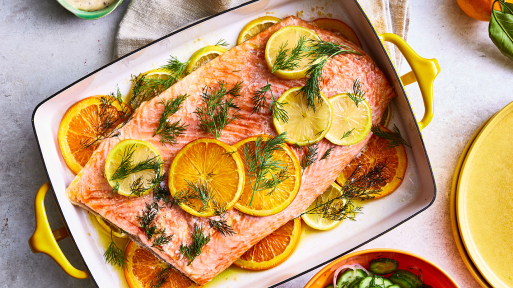 A piece of Mediterranean cuisine will fit Valentine's dinner just perfectly. A slow-roasted salmon with olive oil and spices. Topping the tender salmon with orange, you will get the most exquisite outcome for the main course.
Pistachio Cake
A naked cake made of unsalted pistachio with cardamon and almond extract flavors. Natural flaky texture with a layered cream cheese frosting. Sprinkle ground pistachios and add berries to the top of the cake.
Love Potion #9 Cocktail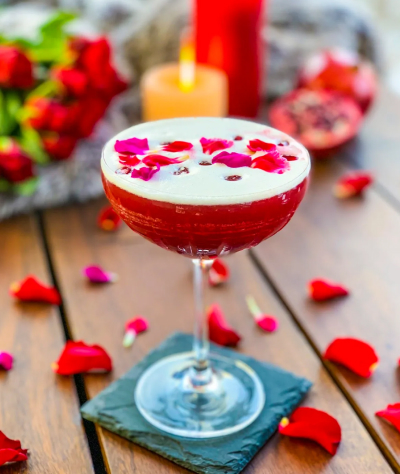 The perfect drink to be getting into the Valentine's Day spirit! Try to create a cocktail that translates the body language into the taste of love made of vodka, frozen strawberries, and vanilla ice cream. Although there's no love guaranteed in the world, you never know if never try.
All the recipes given above are not time-consuming and could be easily implemented even by an amateur. If you love to cook, you could invite your lady to exchange your mutual cooking skills on Valentine's Day. Even if you don't see the difference between a stewpot and a stockpot, virtual food preparation is a trendy and bonding experience for any couple! Don't hesitate, take a look at the holiday discounts we provide for the most creative cooks.
St. Valentine's On GoDateNow
Find Our Actual Promotions:
Save On Text & Video Chat

Save On Private Photоs&Videos

Save On Valentine's Gifts
Save up to - 70% off the cost!
There are no comments. Your can be the first