What DO Ukrainian and Russian Women Like?
21.07.2015
The majority of western men cannot tell the difference between Ukrainian and Russian girls. Perhaps the only thing they know for sure is that ladies of these nationalities have a very attractive appearance and make good partners. Ukrainian and Russian women do have much in common, as both nationalities are of Slavonic origin. However, a slight difference does exist.

So what are Ukrainian and Russian women like? Let's lift the veil and talk about the nature of the most beautiful women in the world.
It is common knowledge that Ukrainian ladies are family-oriented. To start a family, Ukrainian women are ready to sacrifice virtually everything, including their career. However, this does not mean she will become a slave of her husband. Ukrainian girls are free-spirited and independent, which is a direct heredity of the Cossacks' spirit. Due to their independent nature, Ukrainian women are less patient that Russian and more emotional. So if you are looking for a submissive girl, it is better dating Russian girls, though they can also show their mettle. Only by knowing a girl better (despite her nationality) you will be able to decide whether or not she is your twin soul.
Ukrainian girls are more strong-willed and self-reliant than their Russian sisters. Most of them want to have a decision making power, whereas common Russian woman likes the "making up the mind" point to be arranged by her man. In many Ukrainian families budget-planning and decision-making are done by a woman. However, this happens only because their husbands are not ready to take this responsibility.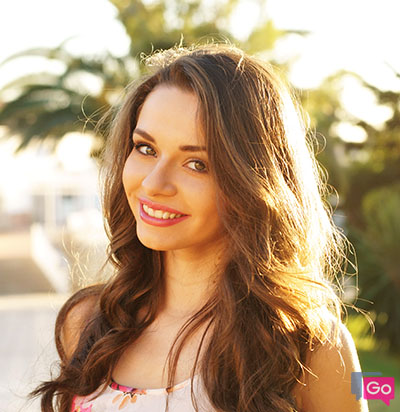 Thus, when living with a forceful man, every wise woman (which is true about both nationalities) will give decision-making power to her husband, but she will still want to express her point of view.
Russian women are big dreamers. They are more concentrated on spiritual values rather than on material benefits. Ukrainians are more practical. The quality of life means a lot to them, so they work hard to live well. However, this does not mean you should forget about romance, when dating Ukrainian girls, as every girl (irrespective of how independent and strong-willed she is) believes in fairy-tales. Both Russian and Ukrainian women are excellent cooks and housekeepers. They keep their houses tidy and pamper their loved ones with a variety of delicious meals.
Despite having a rebellious nature, Ukrainian girls are very sensual and caring. However, be ready that your Ukrainian girlfriend will always have her own point of view, even if she agrees with your decision. Thus, many of them dream of dating a man of character.
Ukrainian and Russian girls like developing their mind skills, are smart and intelligent. A vast majority of them has a decent education and therefore you will never feel bored talking to such a lady and average Russian girl likes an interesting conversation a lot. They are family-oriented and if you date one of these girls you can be sure she will encompass you with care and attention. She will become a perfect mom for your kids and will put much effort to make every member of your family happy.
How to Please Ukrainian and Russian Girls
Do you want to know how to attract Ukrainian and Russian girls? It all starts with the fact that a lady should be interested in you. This is the foundation thanks to which you can build a lasting relationship with a woman. We will give you some tips as to how exactly to cause this interest and curiosity in a Ukrainian or Russian girl.
Be Self-Confident
This is one of the key details of how to please Ukrainian and Russian girls. Confident men always evoke attraction from the opposite sex, making only a good impression on them. When a confident guy enters the room, then all the female representatives in it understand who is a leader here.
Show Your Sense of Humor
If you can make a girl laugh, she will associate you with positive emotions. If women understand your sense of humor, then you are ahead of many competitors. Concentrate on showing your funny side, have a light-hearted conversation, joke, and tease her. Just remember that you can't tell rude jokes being with Ukrainian or Russian girls. A sense of humor is a really useful trait.
Try to be an interesting person
Even a great appearance and good manners will not help a guy with whom it is boring to be together and has nothing to talk about.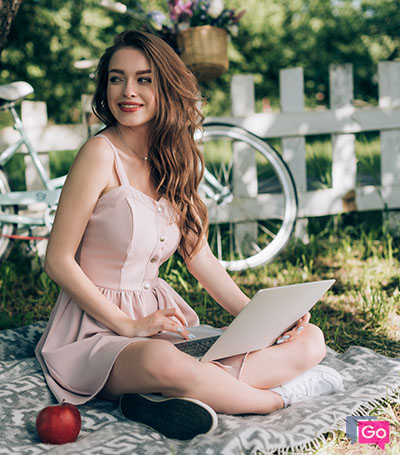 Usually, unfamiliar people discuss some common topics, and for this, you need to know about the events taking place around you. If you don't like reading news sites or special literature, various groups on social media can be of help. Subscribe to those pages or communities where you can replenish your knowledge base.
Be Easy-Going and Extravagant
Women love the thrill of danger and excitement. They want to be relieved of the boredom of everyday life. If a girl sees in you such a passionate and not boring guy, she will find you quite attractive. To do this, joke, be spontaneous, tell interesting stories from your life. Try to surprise her in everyday situations.
Avoid lies and exaggeration
Ukrainian and Russian girls are tired of hearing lies, bragging, and exaggeration. Do you want to know the secret? Most girls can intuitively feel deception. The guy who tries to please the girl with his exaggerated achievements or bragging about what he doesn't have is just strange. Always tell the truth about yourself and don't be ashamed of yourself. Remember that if a girl really likes you, then you will be an attractive guy for her even without a sweet shell of lies.
If you dream of dating a Ukrainian or Russian girl, you need to register with a dating site. In doing this, you will increase your odds of finding your ideal partner.
Willie
Many people say that Russian women don't care about spiritual values, and material stuff is the only thing they are interested in. I don't know who to believe now.
16.07.2020 14:26
Andy
Ukrainian girls have always seemed more European to me than Russian ones, and this article just proves that. Dating a dreamer can be fun, it brings some sort of carelessness into your life, but when it comes to mature relationships, I think a practical partner is a better choice. But that's only one man's opinion.
27.10.2020 14:37
Ed
no offence but even after i read this article i still dont see much of a difference between russian and ukrainian girls. i chated with women from both countries and they even sounded similar. i actually asked one chick from ukraine what makes them special compared to russians and she said 'I dont know'
27.10.2020 14:37