Top Tip: How to Handle Women
19.06.2023
How to handle a woman with a strong personality? A strong woman isn't necessarily cold, but she won't show her feelings if she doesn't trust the person in front of her. You will have to earn her trust in order to truly get to know her.
Over time, women with strong personality managed to overcome the prejudices imposed by society and demonstrated what she was capable of. In fact, many male chauvinistic thoughts have disappeared, and others will soon be supplanted. However, relationships with strong women can still cause some difficulties for some men.
In fact, it cannot be denied that very often, this freedom and independence of a woman frightens those who decide to become a part of her life. The point is that while many find it tempting, it is sometimes difficult to understand how a strong woman thinks and acts. A woman who knows what she wants from life and is willing to overcome any obstacles to get it. A person who also has no emotional attachments and knows he can live without ties.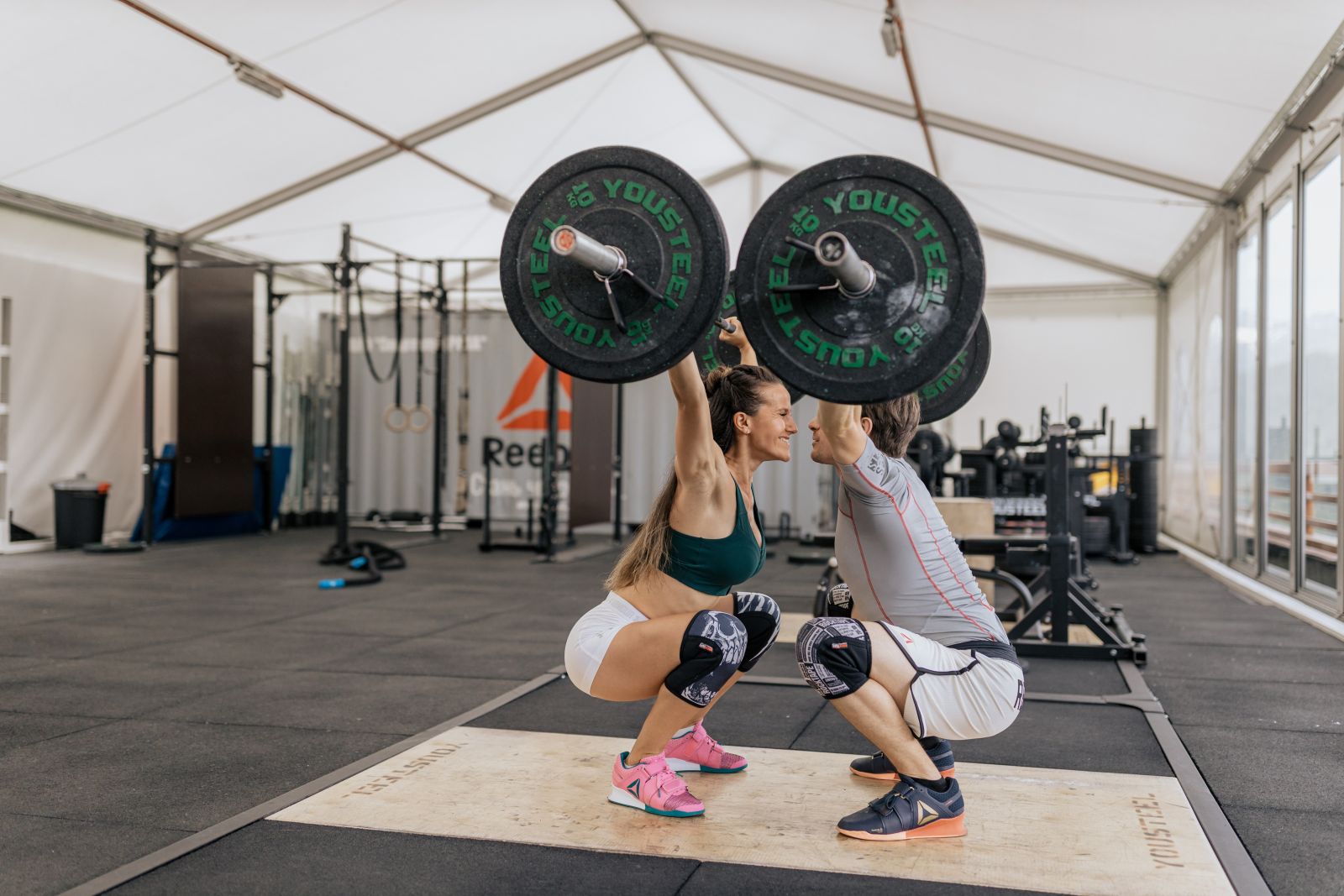 Characteristics of a strong-willed woman
Strong women are self-sufficient. Although sometimes they prefer you to help them with their affairs or projects, strong women always try to be independent. Keep in mind that, at times, they will want to take control of the situation and deal with the situation however they see fit. Also, do not interfere with their decisions because this can become a problem.

They are creative. They are open-minded, have innovative ideas, and always try to find new topics to discuss. They love to read, enjoy hobbies and try new experiences that make their lives more exciting. Visiting the same places all the time or staying at home are not exactly their favorite activities.

They know how to communicate. The ability to communicate is one of the most attractive qualities of strong women. The way to handle a woman? They are not afraid of difficult situations and do not hide their feelings. They are straightforward, ready for any reaction, and try to find solutions through dialogue.

They know how to take care of themselves. Having a strong mentality doesn't mean they don't need your company or don't feel secure at certain times. However, in most cases, strong women will want you to understand that they can handle this on their own and do not need you to take care of them at critical moments in their lives.

They have clear goals. How to deal with a woman? No matter how much she is in love, a strong woman always knows what she wants and has a clear idea of ​​how to achieve her goals. Realizing the importance of self-love, a strong woman will overcome any obstacles until her most important dreams come true. Do not try to counteract this. Otherwise, he will prefer to exclude you from his life.

They don't always want to be with their partner. Time spent together is wonderful and can bring very important memories into your life. However, strong women need to spend time alone or with other people in their social circle. Demanding full attention and time will only lead to the relationship's failure. Try to understand her when they need their own space, and at the same time, enjoy moments of solitude.

They want to set a record. Strong women always prefer to clear things up when it comes to love, even if it's not what they want. They need to know their relationship with you, what they can expect from you, and where your relationship will go. They will not forgive you if you play with their feelings and will leave without even realizing it.

They understand when something is not going the way it should. How to handle women? A strong woman will immediately let you know if something is wrong in a couple's relationship. Most likely, she will ask you to speak in a way that both of you express your feelings. She is able to analyze certain behavior and easily intercepts betrayal.

They are afraid of pain. Despite a firm attitude and mature mindset, strong women will definitely keep a certain distance until they develop a level of trust that makes them feel secure. They can share many things with you, but they will most likely never show you their best qualities until they feel they can trust you completely.

They are positive. A positive attitude characterizes women of this type. In fact, strong woman handling will question any of your negative thoughts and resent you if you keep coming back to these thoughts. Take negativity as a hindrance in life and always try to find the bright side of difficulties.

A strong woman loves to be challenged. A strong woman needs a man who can challenge her in every aspect of life. In order to deal with women, you need to take this into account. She doesn't want a smug man who's just trying to get ahead in life. She needs someone to push her to be a better person. She needs someone who inspires her to always be her best every day.

A strong woman wants the same strong and ambitious man. She always wants to improve and wants to have a person like her by her side who does not agree with anything and tries to be better every day.

A strong woman wants a man who trusts her. How to control women? Trust is an important part of any relationship, especially when it comes to relationships with strong women. A strong woman always needs a man who is confident and trusts the woman next to him, a man who is able to make drastic decisions, and, above all, a man who forces his woman to make decisions without blinking an eye simply because she trusts.

A strong woman wants to be with a man with a great sense of humor. A strong woman tends to be too serious to her own detriment. She is very focused on her goals and can become very nervous. Therefore, she needs a man who can bring a little light and joy into her life. A sense of humor is always a big plus when it comes to dating a strong woman.

A strong woman always wants complete honesty from her man. For dating a powerful woman, you need to keep this in mind. A strong woman doesn't like being treated like a child. She always wants to know everything, so she always requires complete sincerity from all the men she sees.
How to manage a woman?
What do you need to know when there is a strong woman next to a man?
Directness. A strong woman likes to speak directly. She is very impatient with metaphors, allusions, and empty words. She is a person of action and respects only those who love themselves and know how to solve problems. If you need something from her, tell me directly, do not look for workarounds. With a strong woman, they are not. Man overpowering woman when she knows how to speak everything directly.

Relationship. A strong woman does not forgive inattention. If manhandle a woman, then he must do everything right. This, of course, can be said about any woman, but where the weak write off your inattention to the fact that you are a man and what to take from you, the strong simply will not forgive. Such a woman cannot be ignored for a week and then give her flowers and assume that she will forget everything. She needs attention.

Jealousy. A strong woman is very difficult to make jealous, so don't even try to use it as a trick. No childish attempts to show her that you are interesting to someone else, but this will not lead to any positive results.

A strong woman is confident. She knows her worth and knows what she deserves. But are you worthy of it? Another question. If you try to make her jealous, it will only lead to the fact that a strong woman decides that since her attention is not enough for you, then you simply do not deserve her.

Mind. How to handle a lady? A strong woman will never pretend to be a fool so that you feel like a more complete and advanced person next to her. She won't stoop to your level. She wants you to pull up on her. Talk to her about everything in the world and not just about what you think a woman might be interested in. A strong, smart woman is interested in everything, and unlike you, she can think about several completely unrelated things at the same time. She greatly appreciates the intellectual interlocutor and wants him to appreciate her too.

Determination. The problem of every strong woman is that it is very difficult for her to find a man equal in strength. There is nothing that she appreciates more than a person who is able to make decisions. Contrary to popular belief, a strong woman will not be offended if you try to make decisions for her. She, on the contrary, will be pleased to shift this difficult function onto you. Just do not forget to consult with her and listen carefully to her desires.

Contempt. A strong woman will not tolerate disrespect and will never forgive him. No amount of flowers, candy, or decorations will help you make amends if you ever disrespect her. Remember that only weak men do this, which strong women are not interested in.

Support. If you need your woman to answer everything: "Darling, you are right," then strong women are not for you. They will never agree with you just to please you and make you feel like a man. If she thinks you are mistaken, she will definitely tell you about it. But a strong woman will always support you, and not only when you make good money. She considers your relationship as a partnership, equal.

Plans. With a strong woman, you can build any kind of long-term plan. She will not get tired of waiting and will not get tired of your relationship if plans cannot be implemented. A strong woman is forever; only a truly strong man can endure such a relationship. If you are dating or married to a strong woman, you should be proud of yourself. If you were weak, she wouldn't stay with you.
If you want to find a soul mate or just new friends, register on GoDateNow. Here you can find like-minded people with whom you will be interested in communicating, and perhaps even you will find the perfect partner. In the section Girls online gallery, you will see photos of girls who are happy to chat and get to know each other. To learn more about online dating, distance love, and winning a partner, read Our Dating Blog.
There are no comments. Your can be the first