How to findsingle women in my area?
15.02.2019
To find a girl is not a problem. And in today's article, we are going to tell you about some underrated places to meet single ladies and how to meet single women where you have never expected to meet them.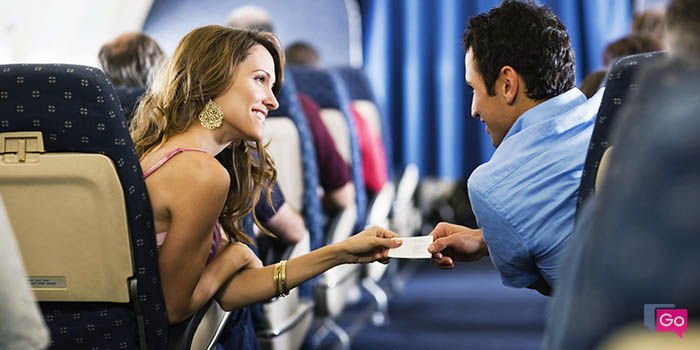 How to Meet Single Women for Serious Relationships?
Men are primarily focused on building a successful career. The personal life is in second place for them. And when they do start seeking for love, they find out that there are not so many singles left. But don't panic, even if you have zero experience but you vigorously want to meet single girls and build a family, we have a lot of tips for you.
First of all, you must clearly imagine what the woman of your dreams should be. However, bear in mind that your requirements for the girl should be real, and you should estimate your own chances adequately. Because if you plan to meet Victoria's Secret model at a grocery and attract her with your fabulous pot-belly, these dreams are way off the mark. Identify the things that are of great importance to you. If you are looking for a girl for serious relationships, you should not immediately exclude shy girls from your circle of communication. A girl who you have known for many years can ultimately turn out to be the best life partner.
Now imagine where to meet single women of your dreams. These can be fashion stores and boutiques, exhibitions and various courses, dance schools or training, cafes, and restaurants. Take a look at the girls who work with you in the office. It is not necessary to look for a life partner in nightclubs and bars. As a rule, those acquaintances don't end well, although exceptions, of course, are possible.
Learn to communicate with representatives of the opposite sex, flirt and make compliments. If you want to engage in serious relationships, then you should behave accordingly. Some degree of preparation and self-organization will definitely help. Your whole look and energy should say that you both can have fun and be a reliable person and that you are going to meet single ladies because you want a family.
Best Places to Meet Single Women
There are many places where you can get acquainted with someone special.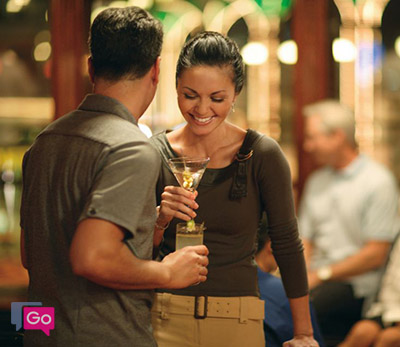 On the street. Today, the idea that girls do not get acquainted on the street has no actual base. Modern girls are enthusiastic about meeting anywhere and will be glad to catch your attention. So, the best way to meet local singles is to simply go out on the streets! Meeting a girl while sitting alone in the park, reading a book or visiting an open-space event in your area is brilliant. You will have a lot of topics to discuss since you are both locals, and the girl will appreciate your courage to reach out to her.
Here is a couple of places where single people meet on street: the city center, especially near the monuments, this is a popular place to arrange a meeting. You can come closer to a girl and ask who is she waiting for and if this is her friend, not a boyfriend, you can joke that she should better go for a walk with you instead.
Your social circle. Communicate more often with friends. Perhaps your sister's lonely girlfriend will be your perfect match. So, next time your friends show you the photos after the party, event or a project they attended, don't be shy to ask who this beauty on the left is. What is more, you can straight forward ask your friends whether they have single friends who wouldn't mind going somewhere together with you. This is a great way to find a girlfriend because you will hang out in the same company of friends, and you will not have to choose between spending time with your girl or BFF's.
The Internet. Of course, the same old Internet but why is this one of the most convenient places to meet single ladies? There is plenty of opportunities to get acquainted with a girl, and when you choose the profile you like, you can actually find out a lot of information about a girl there. Instead of using regular dating apps, reach out to girls on comments on YouTube if you like their humor, scroll through Instagram or text someone whose playlist you like most on Soundcloud. The abilities of social networks are endless, and you can even find chats, channels, and groups on messengers related to the sphere of your interests and meet hundreds of single girls who do like sports cars or will attend the next Burning Man festival.
Shops and stores. The nature of every normal person is to help a person in need. This should be used whenever possible, and we have a trick to get acquainted at stores quickly. If you are at the grocery store, then you can reach out to a girl carefully, inspecting the apples to choose the best ones and ask her about the qualities of a particular product, or whether she has ever tried this particular sort of apples. Just choose something popular.
In a clothing store, you can ask a woman to help you with the choice of a T-shirt or jeans, let her express her opinion and ask for advice, she will appreciate it. And it is not necessary to buy what she has told you to. But you will catch the interest of the girl for at least five minutes, and then it will be much easier to develop communication outside the store.
A bookstore is maybe the best place to meet a single woman for a serious relationship. Because single people often read a lot to keep themselves busy and get distracted from the loneliness. For you here, it is desirable to have at least an idea about most books, and even better to read them. For example, a girl stands next to a shelve and examines a book. You can approach her and give your recommendations whether it is worth buying a book or it's better to choose something else with it, and so on.
Holidays and celebrations. On holidays in general, people are in a good mood and much easier to contact. So, a corporate party is a great place to meet single ladies. The occasions that would fit for such a party are various: New Year, Valentine's Day, April 1st, Day of the city or National Independence Day. Especially productive dating start can happen at a general meeting in the city. If people gather in the main square for a concert or take part in contests, then here you have plenty of opportunities to meet a girl you like. Here you can easily start a conversation with any neighbor or call a girl to participate in some kind of competition. Usually, girls are very open on such days and are waiting for an invitation. Just take action!
On the beach. Just remember that in the summer, the best places for dating are beaches and the sea. Every summer there are a lot of girls and guys trying to get away and hide from heat near the refreshing waters. The main thing is not to be shy but to be open and start at least a simple conversation. After all, on the beaches, you can also find new friends. Be always cheerful and smile, and you increase your chances to be approached because the smile attracts a lot of attention and creates a good opinion about you. Among the advantages of such meetings is that wearing swimsuits will make you both more open and confident. If you don't have perfect abs, that's ok, you can approach even the best-looking singles if you are sure about your charisma. And if you have been working on your summer body for the whole year then you will definitely have a few aces in the hole.
Places of your interests. The best place to meet single is where you would like to go yourself. It can be about motivating lectures, where professional speakers give talks to the well-educated and intelligent audience, classes of upgrading qualification for your profession, or courses where you learn something new. It can also be about cooking courses, courses of ceramics, as they tend to get very interesting and intimate, or even long-term language courses. You will not only learn something new, but you might also find your love. Just don't tell the teacher that you are not very interested in how to dance salsa or stim Brussel sprout.
The dog parks. If you have a dog then there shouldn't be any questions for you, where to meet a girl! These places have become extremely popular during the last years, there is not only a huge open space for your pet to run around in there but different zones and meeting point for the owners of the dogs.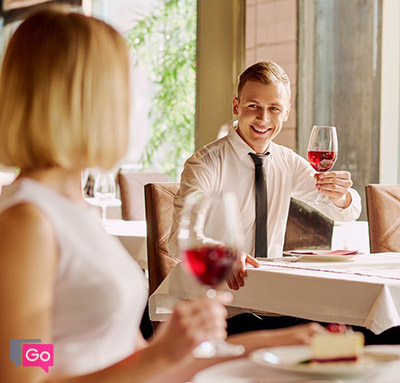 If you walk your dog in a local dog park every morning and evening, you will soon meet a girl that will conquer your heart. You can let your pet free and sit on a bench or come to the girl who has caught your attention and start a conversation about your pets. You can tell her a funny story and ask whether she would like to meet again without your dogs.
An exhibition of modern art. Many girls will agree that the sexiest part of a man is his brain. It is with the help of it that you can seduce an intelligent girl. And if you have accumulated knowledge in your head, then use it! Go to the museum and start a conversation about a particular painting or exhibit with the nearest girl.
Unusual exhibitions and museums, where there are not only mammoth tusks and old coins but also something more interesting, are especially good for dating. For example, a slot machine museum, or a museum of lost things, and so on.
Bus trip. What should be better than exploring the world? If you adore adventures, love to travel on a budget and meet new people, this is an ideal option for you. You can both save on tickets and see a few cities in just a few days and spend time in a company of completely random people. Who knows, maybe one of them will become your future spouse. This is how it works: any travel company can offer you dozens of interesting options for a few-day-long journey, you will travel by bus, stay at each city for one night and move on to another one. These trips are usually no longer than 5 days, and you travel in a group. There are even special trips designed for young people, so will visit interesting bars and festivals in a way. What can be a better way to meet your ideal adventurous match, get to know each other in completely new circumstances and explore the world together?
To Sum Up
What conclusion can be made out of all of this? You should understand not the place itself but the very atmosphere that makes an acquaintance successful. You will definitely learn how to feel it after several attempts both on the street or in public places. And the last advice for all desperate people, trying to find their love: do not look for it, let it run into you itself! It can happen anywhere, at the moment when you expect it the least. So, do not spend hours walking around the city and reaching out to girls. Do what you love, and you will definitely meet a girl with similar interests.
William
I live near the sea and love to meet girls on the beach. It's very easy to find a reason to approach them. For example, you can offer a lady a refreshing cocktail.
16.07.2020 16:14