Great Initial First Text To Send To A Girl?
11.04.2023
How to send the first text to a girl? To be honest, pickup courses don't work at all. Do you know why? They are made by men for men. Only girls know the answer to the question, what is the best first text to send to a girl? And, no matter how strange it may seem, everything is not as difficult as it might seem in this case.
Which messages will the girls exactly respond to?
Have you ever wondered why some girls respond to the first message en masse, and someone is left with nothing? Of course, your photos and page matter, but what you write to a girl when you meet her is no less important. Catch the three main secrets of messages that will be answered accurately.
Study her profile and write to her about herself. Few people can resist a guy who shows his genuine interest. And everyone will be pleased if you make it clear that you really studied her page and not just sent the same newsletter to all the pretty girls. Here is the first text message to a girl examples:
"I see you love concerts. You and I have similar tastes. By the way, you even look great in "live" photos!"

"Hey! You make cool covers with your voice; you need to record your songs."

"It's funny; I noticed from your photos that we visit the same cafes on the same days. At least four matches this winter. Didn't we notice each other?"
After spending just a couple of minutes researching a girl's profile, you can find a bunch of topics for a conversation that happens for the first time. And if these topics concern her interests, the likelihood that she will answer becomes much higher. And now the question "what to write to a girl when meeting on the Internet" ceases to be relevant.
Ask questions. Everyone loves to talk about themselves, right? Few people resist the temptation to share their opinion. And to ignore someone's direct question is, in the end, just rude.

Be sincere. No need to pretend to be someone you are not or try to impress to write the best first text message to a girl. Girls always notice fakeness or insincerity, even when it comes to simply embellishing their skills. The first good first text to a girl you like is clearly not the moment when you need to conquer her with your wit, creativity, or ingenuity. Believe me, the depth of a person is visible even when he does not at all try to show his best side.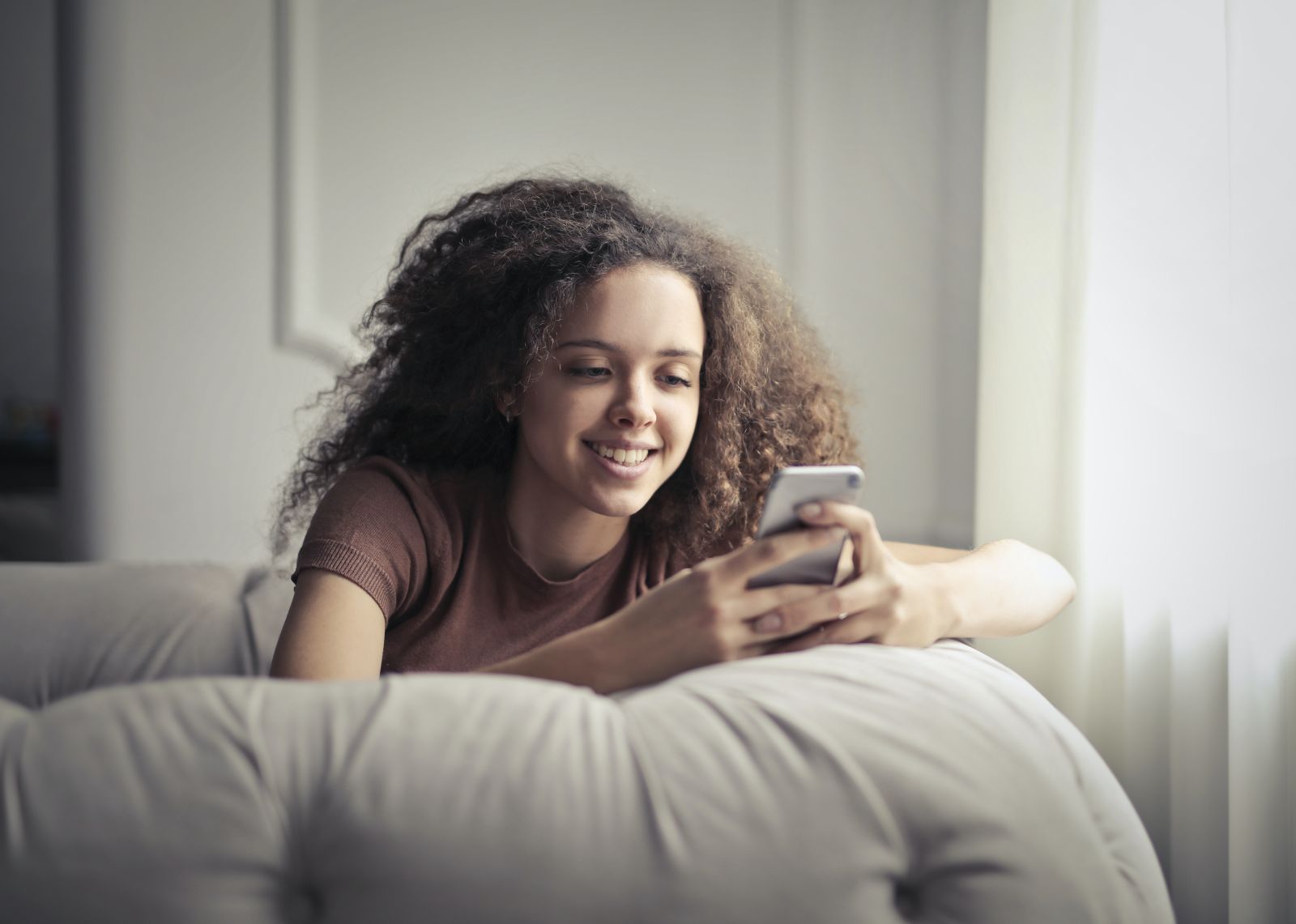 What to text a girl for the first time?
Give a personalized compliment. Mark her beautiful earrings, hair color, and book, the cover of which was in one of the photos. So you show that you are interested in getting to know her, and not just sent messages to all the more or less attractive girls. Every girl likes compliments; you probably know that. But much more appreciated are pleasant words addressed to only one person and emphasizing his uniqueness. By the way, personalized amenities are generally a universal thing that can be written immediately after "hello," and any person, regardless of gender, will appreciate it.

Write an intriguing fact. Here you need to be careful. You should not write something super creative to a girl on a dating site or on social networks, like "Did you know that there are more trees on our planet than there are stars in the galaxy?". You will tell such things in closer communication, and acquaintance with a phrase at random can be confusing. How to text a girl for the first time? It is better to choose something related to her life or the site on which you met to greet an unfamiliar girl. For example, you can start a conversation with the phrase, "Hi! I saw a Dwayne Johnson poster in your photo. Did you know that he set the world record for the most selfies?".

Be ironic about the circumstances. What might these circumstances be? Well, for example, you are both online at 4 o'clock in the morning. Why not get to know each other? As a rule, girls don't need creative tackles or anything like that at all. It's better to shift your focus of attention to what unites you, what you noticed worthy of attention on her profile, and what an interesting question you can ask - this is the working scheme of the first text to a girl to get her attention.

Make a call through common interests or acquaintances. One of the easiest ways to strike up a conversation when dating is by texting a girl on a dating site to mention something you both have in common. For example, you notice a guitar in the background of her profile picture, and you yourself play covers on your own - that's a ready-made SMS for dating. The option is even easier: refer to mutual friends or acquaintances. This works especially well with social networks, where the site itself tells you how many friends you have in common.
Social networks or dating sites?
Before choosing what to write when meeting, you need to know the features of social networks and dating applications. In most cases, it is best to use dating sites for your purpose. Cons of dating in social networks with examples:
A girl can have a boyfriend. Many do not post joint photos, so you will not guess about its presence, but you will spend time compiling and sending a message.

Your message may simply not be noticed.

The girl may not be in the mood to get acquainted. And you never know about it beforehand.
Dating through social networks can be described by the phrase "finger to the sky." Of course, there are some advantages - here, you can immediately find out what the girl is doing and what she is interested in. But, as a rule, on dating sites, you can also see links to her pages on social networks.
What about dating sites? Here you can be sure that the girl is open to dating, which means that it will be much easier to communicate with her. In addition, dating sites are usually arranged in such a way that it is as easy as possible to write to a girl when meeting.
Sign up for GoDateNow, a great dating site that makes it easy to meet girls. You can explore the photos on the Girls online gallery page; here, you can look at photos of different girls and write the one with which you have the most in common. Read Our Dating Blog to learn more about relationships and dating.
There are no comments. Your can be the first