Ukrainian Dating Culture: Peculiarities and Traditions
17.05.2017
Often, foreign men don't know how to date Ukrainian girls and what Ukrainian dating traditions to follow. But it is very important to know because dates give different emotions to girls. If a Ukrainian woman agrees to meet, then it means she is already interested in you. Why should she waste her time on a guy whom she doesn't like? If a date is good, then she will want to meet you again as soon as possible. She will wait for a phone call and agree to have a second date.
On the other hand, if it is bad, then she will look at her watch all the time and she will want to finish such an uninteresting meeting. In this situation, you can forget about next dates.
In this article, you will learn about Ukrainian dating traditions and girls' opinions on perfect dates. And also, you will figure out how to spend a date with a Ukrainian girl so that it will be remembered for a long time and how to end your relationship with creating a family.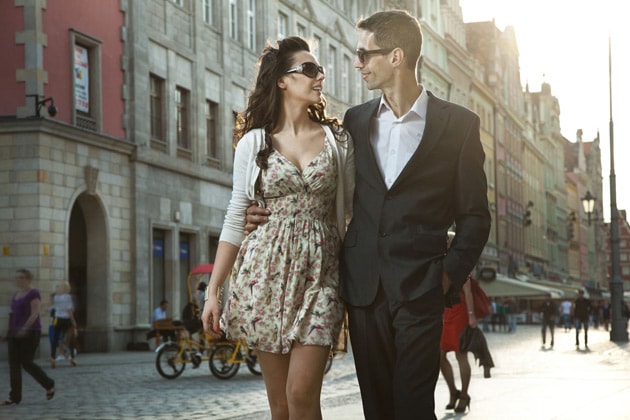 Traditions vs. Modern Approaches
Dates are the most vibrant and intriguing moments in our lives. Many men believe that Ukrainian girls are mercantile nowadays, so it is not always possible to impress them only with men's positive qualities. And girls think that the strong half of mankind has a "soft" character. Also, they think that men lost their male character and turned into vulnerable and spineless cowards. That is why people almost don't go on dates. It is easier to get acquainted on the Internet and immediately understand whether you want to meet or not. But where is romance?
We have to figure everything out. An important point is that the dating rules always change. So, choose the one that you like.
How it was before
A few years ago Ukrainian men and women got acquainted somewhere, made an appointment, and spent the whole evening walking in the parks under the stars. It allowed people to get to know each other better. Sometimes they could go to the cinema or to a cafe. Everything depended solely on the possibilities and romantic motivations of a man. He was the main initiator of the dates. The first impression could be deceptive, but the most important goal of every man was to win the girl's interest in his personality.
Therefore, the first date was considered the foundation for building future relations. It could be the decisive moment for some people to understand whether it was the right person nearby. But some could realize that it was the beginning of a love story.
Men didn't look for Ukrainian women for dating on the Internet, didn't correspond several weeks before a meeting, and didn't know anything about each other going on a date. But such meetings often transformed into true love.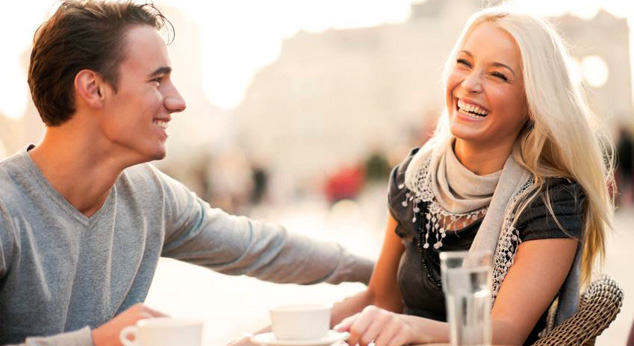 How it is now
At present, men look for girls on different Ukrainian dating websites. They can communicate a couple of weeks, learn almost everything about each other, and then meet in real life. In most cases, a date is held in a restaurant. Nowadays, it may seem strange if a man invites a girl to some other places. It is somehow unreasonable to go to the cinema because in modern times this method is considered to be too banal and quite ordinary and may not leave a good impression.
However, everything depends on the preferences of a girl. If you see that a girl is interested in your personality but not in the place where you are going, then you can decide at your own discretion where to invite her.
Dating Ukrainian Women: Thoughts and Opinions
Every Ukrainian girl dreams about a romantic relationship. She thinks that a date is an invariable part of the relationship between a man and a woman. So, what is the perfect date from a Ukrainian girl's point of view?
Location
Ukrainian women are very attentive to the details. So, it is very important to choose the right place for a date. It should be something special, not ordinary and trivial. A girl wants to make a good impression on the first date, so the place should be very secluded. You should have an opportunity to talk without interference.
Bouquet
Men should come on a date with a bouquet of flowers. This woman's desire is known to all men. However, some representatives of the stronger sex disregard this fact.
Neat appearance
Don't forget that girls pay attention to the appearance and many trifles that are not important by male standards. You should always look neat.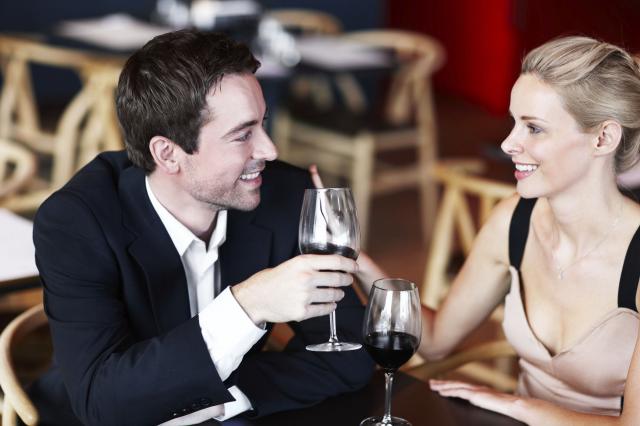 Financial issues
You should pay for everything. If she offers to split the bill, just smile and say: "I will be pleased to do this".
Kiss
There is no clear rule on whether to kiss a girl on a date. Just remember that women attach great importance to the kiss, so don't do this if you are not going to continue this relationship.
Of course, all of the above don't guarantee a happy life together, but it greatly increases the likelihood of a prolonged acquaintance.
From dating to serious relationship: how not to screw up
It is obvious that there are a huge number of reasons and arguments in favor of committing to a Ukrainian woman. Starting from the desire to have children and spend the rest of your life with this woman, ending with the material benefits of such a partnership if girl's parents are wealthy people. However, many men ask the following question: when is it time to commit to a Ukrainian woman?
How long you should date before tying the knot
Many family experts say that it should be a period of at least six months. This is exactly the time when strong love passes and people show their true qualities. This is extremely important because you have to understand what kind of person you want to commit to. So, go out on dates, live together, travel, etc. and only then you can think about something more serious.
When it is bad to propose
Many girls perfectly understand that their chances to find a decent man decrease every year. Therefore, almost all girls are ready to wait about 3 years before a desirable date. If a man doesn't propose during this period, then a girl begins to look for another man almost subconsciously.
The main quality that she should have
You need to remember that a woman should be not just your love but also your companion through life. And if your girl gives a reason to doubt her faithfulness, then we categorically warn you not to do stupid things and not to fall for such girl. Men suggested that if a girl betrayed a man at least once, then she could do it again and again. Therefore, answer the question honestly: can you completely trust this girl or not? If not, then don't waste your time!
So, we hope that this article helped you. Now, you understand how to behave dating Ukrainian women. Move your online relations to real life, say compliments, give flowers, don't be greedy and then any Ukrainian girl will fall for you. Remember the main thing: you should be yourself with a girl, develop confidence and courage. And don't waste your time on those girls who don't want to have long and serious relationships because in the future you will just regret wasted time.
Duke
I like that there are some dating culture and traditions many people continue to adhere to. I am into all these old-fashioned interesting things.
16.07.2020 15:00