How to Avoid Dating Scams
22.04.2016
Online dating is a truly popular phenomenon in the modern world. It gives unique opportunities to meet your significant other! Of course, no one says live communication got worse or less popular; treat online dating as a new possibility to become happy. By far, it makes people closer and helps people with social anxiety become more companionable.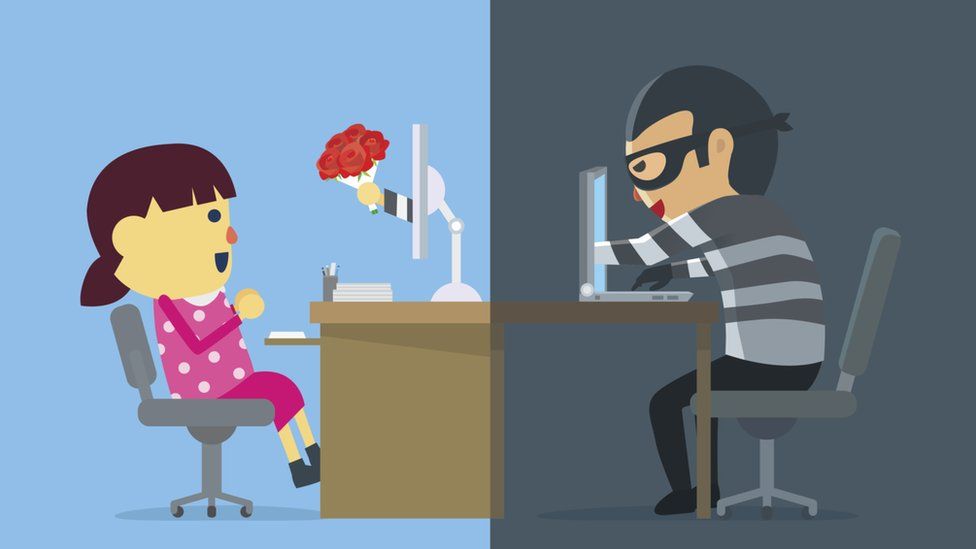 But just as every phenomenon in this universe, online dating has a wide range of disadvantages – from miscommunication and the inability to "read" your partner's intentions, to outrageous rip-offs and online shakedowns. Moreover, these occasions become even more frequent and pitiful in the modern community. People are not always able to descry a scammer, even if signs are evident and obvious. Today we are going to reveal some facts about this phenomenon and give you proper recommendations on how to avoid being scammed. Beforehand, we would like to defend ourselves by claiming that we do all that we can to make your stay on our service maximally comfortable and safe. We have an up-to-date antivirus software that helps detect viruses and malfunctions before they will have reached our benevolent members. As well, we diligently check women's profiles to prove their authenticity. Your comfort and sense of security are our main aims!
First, we need to determine some basic signs of romance scammers. Many of their tricks are cheap and simple yet some may surprise you with creativity.
Typical profiles. If you use dating sites, you must be acquainted with a basic structure of such services. The website consists of the main page, your profile page, other profile pages, search engine page, blogs etc. Therefore, you are able to take a closer look on a girl's profile page. You should consider looking at some specific characteristics – for instance, age, location, interests, and the level of English proficiency. Another significant feature is photos. We will talk about it later, but if you find woman's photos oddly dissimilar or defective – something is truly wrong with this person, and it might not only involve swindles.
Recognizable patterns. When it comes to your conversation, you might spot a scammer by overlooking what is readable between the lines. The scammer will send you a message full of inconsistencies, often getting their own name or your name wrong. It will be badly written and repeat itself. The "story" she tells you will contradict itself from the very beginning. The thing is – these individuals hold several (numerous, to be precise) dialogues at a time, so they are frequently not able to keep an eye on what they say to whom.
Affection showering. Let's imagine a beautiful girl initiated a dialogue with you on a dating website (which is suspicious itself because girls are not eager to be the initiative side). If things escalate quickly and in less than several hours the girl starts unveiling her deep feelings, you may be 99% sure "she" is a scammer. The more passionate and emotional the girl expresses her feelings at the first phase of your conversation, the more chances she will turn out to be a fraud. Even if she is not a criminal and just has such a peculiar way of self-expressing, it is quite repulsive for a woman to be so insistent anyway.
Characteristic requests. We are assured that you are aware of these. However, latest researches demonstrate that men from time to time (too often for 21st-century people) get caught. A girl might ask you to provide her with money for a ticket to your country (to save her from starvation\help her ill mother\pay for her divorce campaign…). Scammers' creativity is practically infinite. If you are messaged with this kind of requests – just block her. She is a criminal without any doubts. What should also be pointed out is – a Russian mentality would never-ever allow a girl to ask you about financial support before you met.
Information exaction. Dating services usually have strict rules related to personal and contact information. We also stick to this convention. If a woman begs you to reveal your full name, a cell phone number, your home address or bank details, she is probably planning something maleficent. Keep in mind that dating websites have their restrictions related to personal information for a perfectly understandable reason – to protect you and other customers from criminals and stalkers. So why would you break these rules and risk your security?
Now, let's move on to useful tips on how to avoid dating scams:
Check women's profiles attentively. We have already mentioned what a scammer's profile looks. Specific and detectable patterns are involved in most cases. You should also revise photos in their profiles. Save a copy of their profile picture and use Google image search. You may find out many interesting facts about the object of your attention.

Do not provide anyone with your personal information. Just don't, seriously. People on the Internet feel safe due to the absence of the physical contact. Therefore, they assume there is actually nothing to worry about if no one can touch or hit you. Oh, how wrong they are. Skilled hackers can use even the smallest bit of your personal information to steal from you. Do not risk your property and finances!

Ignore everyone who asks to send money. Once again – why would you do such things? Of course, you might have a big heart and a tightly packed wallet. Nevertheless, does sending money to unknown personals make any sense to you? You do not know this person and you will likely never meet. Even the most reliable dating services cannot guard you against girls that ask for money.

Report every suspicious case. Do not hesitate to contact administration in case if you assume a woman might be a scammer. While checking profile's integrity, the support team will not inform her about such suppositions. Your reputation and communication with this woman will not be wounded either way. But if she is actually a criminal, you can save your or someone else's money and time.
There are no comments. Your can be the first