How to Compliment a Ukrainian Girl
06.12.2016
Bombarding a woman with compliments you will not gain her. Rather, it will have the opposite effect. Too much of a good thing, you know. Oscar Wilde once wrote, "Women are never disarmed by compliments. Men always are." Remember that Ukrainian women like compliments but they also realize those are only beautiful words that men say to make an impression. Compliments are an integral part of flirting and courting but they work only if you pay them skilfully. Ukrainian girls like to hear nice words about their looks and personalities but at the same time they're kind of skeptical about compliments which they sometimes identify with flattery. They distinguish compliments from flattery by the way a man says them. Some men are pretty skilled at paying compliments while some need to work out their skills.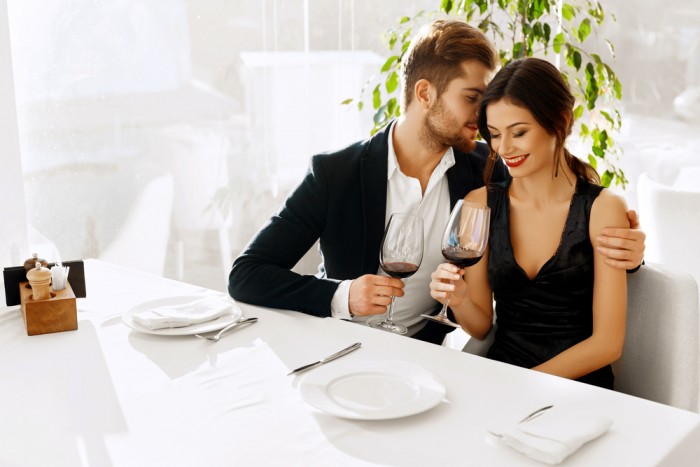 If you want to compliment a Ukrainian girl, you should take into account several things. Rule number one says you should sound sincere and say what goes from your heart. You compliment a woman to show that you like her – this is the main function of a compliment. But it has another positive effect – it sets a favorable ambiance. Rule number two says you should pay attention to the way you say nice words to a woman. Your voice should be confident and convincing; the tone should be friendly and a bit frivolous. You should also know that there are compliments appropriate for an initial stage of your relationship and those ones you can pay only when the things get serious between you. Here are some tips that will help you compliment Ukrainian girls effectively and avoid any embarrassment.
Be precise. Can you imagine how many compliments these gorgeous women read or hear every day? Since they are mostly the same, women don't take them seriously. That's why you need to come up with the compliment that will grab her attention and melt her heart. Men tend to compliment women in a generalized way. They think a simple "you are beautiful" is enough. Women appreciate it very much when men notice small details in their appearances or characters. So, compliment your date on something that most people don't notice at first sight. That can be the color of her eyes, an interesting accessory, or the way she laughs. The more specific you are, the more pleased she'll be.
Keep it short. Don't go out of your way trying to devise the best compliment. Make sure it's short and clear. Don't repeat the mistakes of those men who turn a simple compliment into a story with flashbacks. It might be difficult for your woman to follow your long speech.
Avoid trite phrases. Of course, you heard how men compliment women in movies and it can be tempting to use the same words but you should resist this impulse. If you don't say it in your own words, you'll sound insincere. So forget what you ever heard, focus on a particular woman, and find some nice words to say to her.
Make it unambiguous. Sometimes you say something and realize that put your foot in it. You didn't mean to offend your interlocutor – you just didn't consider it would be misinterpreted. So, if you want to use a metaphor, make sure it doesn't imply anything unpleasant or offensive.
Say from your heart. There is no point in complimenting a girl on something she doesn't really have. If you say something very different from the reality, you don't compliment but flatter her. Ukrainians don't like flattery, so make your compliment go from your heart. If you really have feelings for your date, you will not have to invent something – necessary words will pop into to your head without extra efforts.
Watch how she reacts. You pay your woman a compliment with a certain purpose and you want to know whether you achieved it. If a woman looks confused or embarrassed, analyze what you've just said and paraphrase it to make it clearer. It's better to use a compliment that employs a question. For example, complimenting on her posture, ask her whether she did dancing in her childhood or it's her regular yoga exercises help her keep fit.
Look inside. Ukrainian girls like when men compliment them not only on their good looks but also their personal traits. Of course, you'll need to get to know a person better to be able to compliment her on her character. But some traits of character are visible at once, such as humor, friendly disposition, or curiosity.
Tyler
I have noticed that the win-win option is to compliment a girl's taste or some character traits that she has already managed to show. It's not enough to say how beautiful she is.
16.07.2020 14:47