How to hook up a girl
27.03.2020
What is a hook up? Donna Freitas, a professor at the University of Boston, was the first to talk about the hook up culture. By this term, the author defines "a rational form of sexual relations, purely physical in nature." Which basically implies sex without any commitment. "You are attractive, I am damn attractive, so why waste time?" And in the morning, there is no remorse or, worse, attempts to make a date out of it. This hook up culture is the direct result of people giving up on all the rules that haunted such a way of thinking, whether these were religious or cultural, it was (and still kinda is) taboo in our society.
What is its main difference between hook up and free relations between the sexes? The fact that hook up culture divides the concepts: sex is one thing, and love is another one. Hook up sex usually does not imply any kind of relationship at all, including friendship, sympathy, and even emotions. Nothing personal, just a hook up. Communication occurs on the principle of least cost: time, material and emotional side of life. "I have always said that there is no need to mix sex and feelings," said my friend George, who has finally learned how his relationship with several young ladies is called "scientifically." It was all just torment back in the day. Now I immediately tell everyone, "Girls, we are free people, we give each other warmth and bodily joys, but if you want to follow up on such joys – I am out, I am not into commitments. And you know, sex, not clouded by relationships, is beautiful."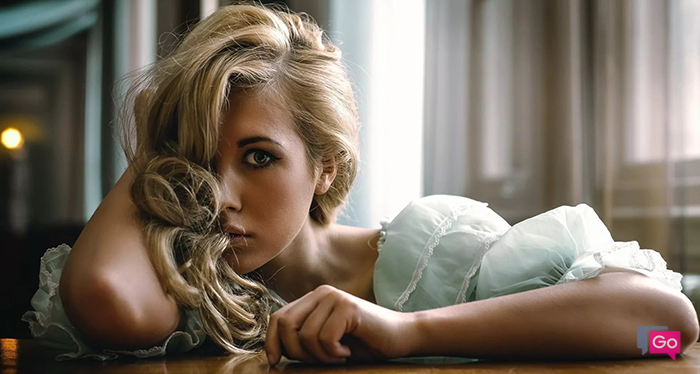 How to Hook Up with a Girl?
How to hook up with someone? First of all, you need to learn to see things from the girl's own perspective. You have to give her the feeling that you understand her. So, use your head, and think about the ways how to excite her, how to get her attracted to you. In general, these are the main tips on how to hook up with a girl.
Negative Thoughts
Your own negative thoughts
Do you want to hook up with local girls? Then have a positive attitude. When you convince yourself to talk to her, you should not have any negative thoughts. Remember that the mind is the key to everything. Think positively and clearly imagine the desired goal. Usually, everything ends the way you think it will end.
How to hook up? Give her positive affirmations and only the best of emotions. Girls are always unsure of their appearance. So what should you do? Just try to praise her hips, hands, and everything else, so that she feels that you are pleased with what she is. Praise the way she dresses, her purse, and perhaps the shoes she wears. It is important not to shower a girl with compliments, you may turn a girl off by this, it will seem as if you are trying too hard.
Be Clear about Your Intentions
The best way to hook up is to be honest. It was common for men to claim that they would not forget about a girl after a few first dates. Now it's a lot more convenient as lots of people are more open to the idea of one-night stands, don't lie to her as well as claim to be someone else.
What does hook up mean to a guy? To find a girl and get laid. What does hook up mean to a girl? To find a guy, get laid and to not get pregnant in the process. Girls are very afraid of this, especially when it is not planned. She needs to know that she will be safe by having sex with you, so the only way for you to convince her is to tell her that you will use all the necessary means of protection. This will greatly help convince her.
Here Is What You Need to Do to Bring Her to Your Bed
Listen to her.
Do not talk about sex if she does not talk about it.
Be sincere.
Be polite.
Do not look at other women when you are with her.
Don't be too pushy.
Do not give advice if she didn't ask for one.
Do not let her feel that you are wasting your time just to get laid with her.
Prepare some hook up lines that aren't too convoluted.
The best places to hook up is a night club, as lots of people come there just for that.
These things are pretty obvious, stick with them because lots of guys tend to neglect them. Pay close attention to them because they will greatly help you hook up with a girl you want.
The Hook Up Culture: 10 Important Facts
1. The most laid majors
Who are the most laid majors in your opinion? Some would think that it's something that has to do with sports, perhaps acting, but no, the hook up culture is the most popular among chefs and philosophers. Who would have guessed? This is according to the recent British universities survey that involved 6130 students from all over Britain.
2. The least laid majors
Now that we know that the chefs and philosophers like to hook up with each other more than other students, we should probably reveal the least laid major degree. The least laid major degrees are human resources, chemical engineering, and environmental science.
3. People don't use condoms anymore
This is not only about students but the young generation in general, and this seems quite weird as we would have guessed otherwise, that young people would be a lot more careful in sex, but 52 percent of young women said that they don't use condoms in their regular sex and it's 62% for young males.
4. No fear of pregnancy
Again, the new generation shows some irrational behavior, which is quite odd to so, but still, statistics suggest to us that only 31 percent of all the surveyed college girls in Britain do worry about getting pregnant, while the number is, of course, somewhat lower for men, which is 16 percent.
5. Hook ups without commitment
Well, this should sound very weird and even scary to the older generations, it was quite a revelation to us as well, but a whopping 52 percent of the surveyed group of students stated that they had multiple hook ups while they were in serious long-term relationships. This suggests that the hook up culture enthusiasts have truly learned to separate love from sex.
6. One should not go far to hook up
Again for the horny students, there is no stopping them, as 28 percent of all of the surveyed students of Britain stated that they had at least one sexual intercourse with their roommates. 13 percent stated that they have maintained such hook ups for a long time. And yeah, it is quite convenient, no need to travel any distance to get your dose of sex.
7. Now for something a bit sadder
We all make mistakes, the college days is the best place to make one, and the statistics tell the same story. 58 percent of all surveyed girls stated that they regret at least one of their college hook-ups, while it's only a bit lower for men at 50 percent.
8. What happens during one of such hook-ups?
These are quite wild, as 42 percent of them include your regular intercourse, 13 percent of them include oral sex, 13 percent of them include hand contact with genitals, 20 percent of the heterosexual sexual intercourses include anal sex.
9. The likelihood of orgasms
These statistics tell quite a bad story about this entire thing that the college kids enjoy nowadays. It's quite hard for a woman to achieve an orgasm in the first place, but only 11 percent of the surveyed college girls stated that they had achieved an orgasm during their hook up journeys, it's 32 percent for men.
10. Hook up rate
Last but certainly not least is the hook-up ratio. 25 percent of all of the surveyed college kids hooked up at least once, 30 percent hooked up from 2 to 3 times, 30 – from 4 to 9, the last 15 percent of them hooked up 10 or more times.
Best hook up lines for guys
The sooner you start talking on frank, provocative, and vulgar topics, the sooner she relaxes, and you will have sex.
Is it true that girls often go without underwear?
Do women mentally undress men?
Do you have erotic dreams?
If we were now in a more private atmosphere, I couldn't guarantee that you would have at least some clothes left on.
You make me feel so amazing, baby. I need you here and now.
You're turning me on.
I am wondering if you are wearing anything under this dress (skirt/sweater)?
Do you sometimes sleep in bed completely naked, or do you walk around the house naked?
What's the dirtiest thought you've ever had when you were alone with a stranger?
Do you love your body? Do you like to look at yourself naked? Let's look at it together.
Last night I thought about you before falling asleep.
Today I will make you forget about everything in my arms.
I'm ready to spend the whole weekend in bed with you. We will not be bored
Hook Up Apps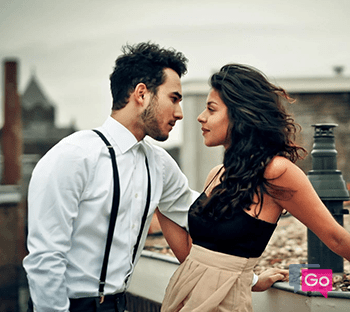 Are you interested in hook-up dating? Then be sure to check out these hook-up apps.
Today Badoo is considered the largest and most popular dating service in the world, its attendance is 330 million people. Badoo is free, so there is no need to pay for registration and communication, but additional functions (the ability to express your sympathy to new visitors, raise a profile in the ratings) have to be paid for.
There's an interesting feature that allows a user to search for twins. A user can select a photo of a celebrity that they like and find people like them. The function has been launched relatively recently, so the choice of famous people is not too large, but the developers promise that over time there will be many more people to choose from.
One of the most popular and the best hook up apps with 30 million users. It is free but has some features that you will have to pay for.
Among the main advantages of the application: simple registration, you can log in via Facebook or other social networks, a fairly convenient set of functions and search for partners by different parameters. The list of advantages includes a large number of registered users, but the downside is that this app is mostly for Europe, and there are practically no users to be found in America.
The application has been created exclusively for the search of intimate partners and casual dating, in fact, it is this app that popularized this trend on the dating app market. To find a person who agrees to a meeting within a radius of 50 km, you do not need to create and fill in a profile - just write a few words, upload a photo and wait for about an hour. After the candidates are found, you can request additional photos and discuss the details of a date in the chat.
Among the advantages of the application, it is worth noting the following: it is an ideal application for people who want to diversify their lives or brighten up a lonely evening, for which anonymity is important. In Pure there is no history of correspondence or another possibility to save data - all information is deleted in an hour or after users have agreed on a meeting.
There are also disadvantages: the photos of many users are incomprehensible and unclear, but in order to request additional ones, you must agree to a meeting. After several failures (rejection of meetings, negative reviews, etc.), a user is blocked without the right to create new profiles in the future.
The application is well suited for residents of large cities, but in small towns, the chances of finding a partner with the help of Pure is close to zero.
5 Best places to hook up a girl
It's no secret that almost every young man at least once in his life wondered " how to hook up with a girl?". So here are the five simplest and popular places for a date hook up, however, there are many different opinions on this subject, so don't judge this list too harshly.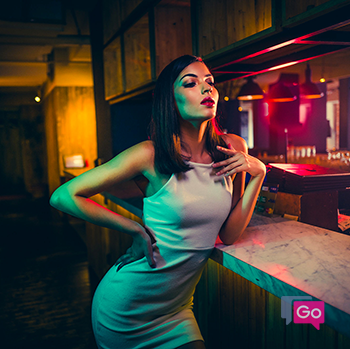 1. Streets
So, in the first place are the streets - girls walk past you all the time, they are everywhere, there are so many different women that the bigger problem is picking the best one out of the bunch. And if one of such meetings doesn't go according to your plan – it's not a problem, lots of women will be out there waiting for you to talk to them.
2. Universities and colleges
The second place on the list of places to hook up goes to universities. In almost all universities, except for technical ones, there are lots of girls. Moreover, the social circles of students are often limited to their classmates. There are, of course, some exceptions, but they are rare. Therefore, they will probably not find it weird to see a young handsome man walking in their direction, they are probably curious to know a few things about you, it is always great to have friends at such institutions. But, if it quite obvious to women that you don't look like a young man, like just a regular student, then you will probably look rather creepy.
3. Nightclubs
The third place goes to the nightclubs. Nightclubs are practically made for this purpose. I mean, yeah, you are meant to have a great time there, dance with strangers, and get piss-drunk, you know, the fun stuff. Well, getting drunk is not necessarily a requirement, but it will make it easier for you to talk to women with just a little booze in your veins. How to hook up at a nightclub? Everyone is a little drunk, everyone is having fun, everyone is relaxed or high, so it will be quite easy to do so.
4. Shopping centers
Fourth place goes to shopping centers. There is an opinion that acquaintances in different types of stores is an unpredictable thing, but you have to realize that it is just creepy to hang around a women's underwear store and try to hook up with ladies. General grocery stores are probably the best when it comes to hooking up with women. According to unverified information, dating in these places is best to start at the moment when a girl chooses something because the state of decision making decreases your chances of being refused, which can be very useful. A person enters a sort of a light trance and focuses their attention on choosing the products they want.
5. Cafes and restaurants
And the fifth and final place for today rightly goes to cafes, restaurants, canteens, and other catering establishments. What do people usually do in these places? Yeah, they sit around, communicate, show themselves and ... fill their stomachs. It seems anorexic, but you are not there to eat, you are there to meet girls. Girls love to eat, and sometimes, quite a lot, and they love to be in the center of attention. The hook up plan is very simple. If a girl came to a cafe alone and seems to just hang around, eating her meal, then don't be afraid to come up to her and try to get acquainted.
Ksenia
Nightclubs are really the best place to hook up a girl. I agree that most girls go there for this purpose. But I don't seek such relationships and visit nightclubs just to have fun.
16.07.2020 16:20
Julia
It seems to me that it is not at all shameful to have an open relationship in the 21st century. Everyone does what they want and no one has the right to condemn people for it. Perhaps such a relationship will develop into something more over time.
22.07.2020 12:15