World sex guide
30.11.2017
What do you know about sex tourism? It turns out that this kind of rest has already transformed into a whole sex industry.
Both women and men are actively traveling to various countries sometimes for trivial sex for money, and sometimes for true love that will make their stay unforgettable. In many cases, they succeed because the atmosphere on vacation is extremely positive for the appearance of at least a romantic mood and, at most, unbridled passion for the opposite sex. In the modern world, there is no longer any sexual inhibitions, and everyone embodies erotic fantasies the way that they want to. However, as they say, it is good at home, but it is more interesting on a visit. Thousands of people from all countries who are guided by this principle go abroad in search of intimate adventures.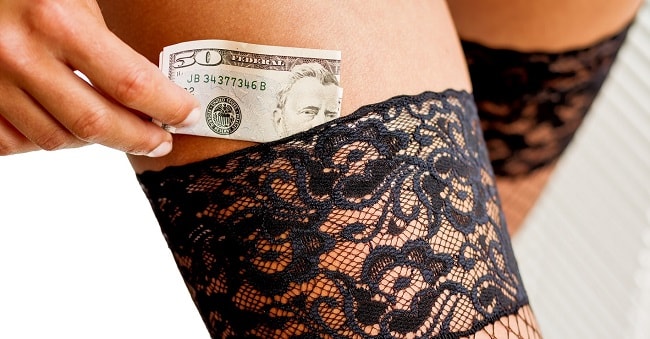 What you need to know about modern sex tourism
Sex tourists are people who gather in a group united by one desire. They want to get not only physical satisfaction from the long-awaited trip to another country but also a moral one. When the company is collected, a sex program is being developed. For example, it can be a trip to brothels, or it can be so-called "swingers' movements." Just in case you do not know, swingers are a couple of people who change their partners in order to diversify their sex life. It happens in a voluntary manner.
Traveling for getting an intimate pleasure isn't a new phenomenon. Earlier, the short-lived intrigues on vacation that were filled with new sensations and emotions were modestly called "resort romances," nowadays, no one is embarrassed to talk directly about sex tourism. Moreover, numerous fans of carnal interludes go to countries, where there is the biggest probability to have sex with hot representatives of some exotic ethnicity.
If you open sex tourism websites, it soon becomes clear that "this" can be done almost anywhere in the world, starting from Thailand to Germany.
First of all, it is necessary to distinguish the concepts of sex tourism and sex for money during travel. What is sex tourism? Sex tourism is a purposeful trip to that resort or the country where getting free or sex for money will not make any problems. Usually, sex trips are divided into three large groups: male sex tourism, female sex tourism, couples sex tourism (swingers).
Couples sex tourism
Let's start with sex resorts whose target audience are swingers. There are special hotels for such travelers as well as regularly organized thematic sea voyages on luxury yachts. Here you can find a special atmosphere of permissiveness that promotes the emancipation of people and the realization of their most intimate fantasies.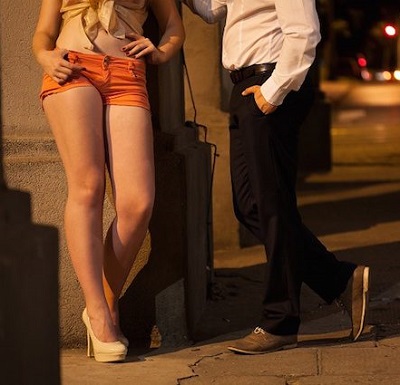 The chain of hotels Hedonism in Jamaica, as well as Mexican hotels Desire Resort on Rivera Maya and Desire Resort in Los Cabos, are the most popular places among swingers. Contrary to popular belief, you will not find any prostitutes or students who are always hungry for the love and passion. First, women are not allowed here because this is a hotel and not a brothel, and the latter simply do not have enough money to pay for living in such a hotel.
Besides swingers, lonely people of absolutely any orientation, thirsting for adventure, can also come to such a hotel.
The difference between such hotels and sea voyages from the classical ones is that practically everything you want is allowed here. Each of these hotels has its own nudist beach, although naked visitors have the right to walk absolutely everywhere, except those places where they eat. It is worth noting that the rooms, the windows of which open the view of the nude beaches, are much more expensive than those that open the view just of the sea.
In hotels that are intended for sex tourists, you will be offered a lot of pretty juicy entertainment. For example, wrestling in oil, body art competition, etc. In addition, hotel workers often organize theme parties in underwear, etc. And, an original jacuzzi with a glass bottom is installed in almost every hotel. You can pamper yourself with the bubbling water, or you can watch people, lying in the jacuzzi.
Male sex tourism
The largest number of countries and resorts for sex tourism is intended for men. It will not be a secret for anyone that sex tourism is particularly rapid in poor countries or in those countries where social development is at a low level. Thus, in these parts of the world, you can get a full range of qualitative intimate services for a small fee. Young sultry girls will give exceptional pleasure to any tourist for a couple of dozen dollars.
Nonetheless, in Australia, in the town of Binley on Logan River Road, there are several "bare" car washes where girls in bikinis or wet T-shirts will wash the car for ten dollars, and if you add another five dollars, they will undress completely.
The leadership in the matter of male sex tourism is given to Thailand and some countries of Southeast Asia. Firstly, it is very cheap. Secondly, there is an exotic that attracts men. However, such places can hardly be considered the countries with safe sex tourism.
Female sex tourism
Female sex tourism has recently become no less popular than male one. Exhausted by the tediousness and whining of their husbands, who have got a beer belly and who get used to taking shower once a week, women are dreaming of a short resort romance all year long.
It is worth noting that there are female sex resorts that presuppose sex with men for money, and there are those where a girl can be fondled for free. The latter include Egypt and Turkey.
If women prefer to buy men, and not expect favors from them, then they should go to some best places for sex tourism such as the Czech Republic, Holland, Italy, Cuba and the Caribbean. Oddly enough, the Czech Republic takes the leading position among countries with the biggest number of annually arriving sex tourists. An ideal price-quality ratio is the main reason.
Sex tourism destinations
Since the middle of the 19th century, sex tourism has turned into a special sphere of business, and its popularity grows with every year, new regions and new supporters are constantly added to it.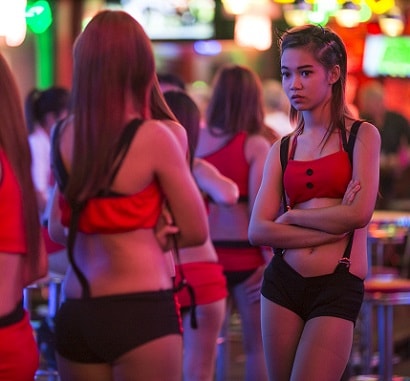 This is quite understandable because according to the teachings of Freud, a person is constantly looking for ways to release their sexual energy in the same way as they are searching for food. Therefore, it can be said that the destinations for sex tourism are places that are created by nature itself or created by the hand of a person where one can enjoy relationships without superfluous commitment without a twinge.
The Philippines
This country is included in the list of sex tourism destinations due to the fact that fans of extreme entertainment, including surfing, diving and etc., are eager for the Philippine beaches. For a big part of men, entertainment that is, in some way, associated with risk, goes hand in hand with the search for sexual adventures. Therefore, men who are eager to relax after having overcome difficulties consider the Philippines sex tourism to be the best option, especially in a company of wonderful girls, and being surrounded by a romantic atmosphere.
Cuba
Despite the fact that prostitution is prohibited by law in this country, Liberty Island is considered the hottest place for sex tourism lovers. You can spend just $ 25 for sex tourism in Cuba. You can hire a prostitute for the night and experience unforgettable sex and unique emotions on vacation. However, this hot country is famous not only for cheap sex. According to tourists, here you will find not only passionate sex but also true love. Cubans are extremely loving. Young and charming girls will make even to the most mature men fall in love with them.
Brazil
Tourists, traveling here for a bright carnival, are not averse to continue the evening with local residents and to be involved in Brazil sex tourism. However, Brazilian women do not refuse such earnings, and they don't set high prices. In local "baths", in addition to washing and massage, you can also order services of a different kind. The similar service costs from $ 20 to $ 50 per hour on the streets, bars and in the numerous brothels. By the way, the services of girls with European appearance are valued much more expensive than Latinas, the mulatto, and the Creole.
Thailand
Everybody knows that Thailand is one of the most famous countries for sex tourism. You can meet a woman or a man of easy virtue both on the street and in a special place. For example, in go-go bars, the party girls are exposed in all their glory. Naked girls dance on a stage or a podium and then sit down to the visitors. You can take the young Thai to the end of the world for $ 15-20. Sex tourism in Thailand is widespread, and it is the only means of earning a living for many girls.
Another place of Thailand sex tourism is the numerous massage parlors. Here you can find a few dozens of Thais, choose the one you like and go with her to the room. She will give you a massage there, and then she will do everything that your heart desires. Some sex tourists prefer to hire the girl for a few days.
Pattaya is the very city if you want to ride not only on elephants. Local Walking Street is the most famous street, where a European man immediately becomes the object of attention of each Thai girl. Guests of Phuket and Bangkok that are considered the best sex tourism cities in Thailand will hardly have to spend the nights alone. Cute women will always help a big white man cope with loneliness.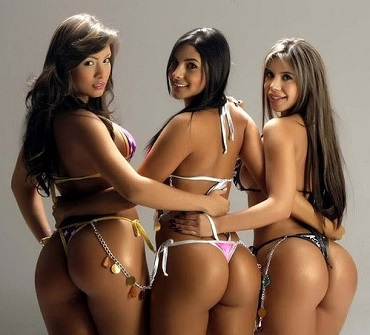 The Dominican Republic
Prostitutes in the Dominican Republic are ready to realize all your weirdest desires if you pay them in the US or European currency. They perceive that as one of the best ways to earn quick money, as well as the opportunity to marry a promising and rich foreigner who has decided to experience the Dominican Republic sex tourism.
Haitian women predominate among the local beauties, and many of them are quite simple in appearance and hardly can get the title "sex bomb." In Haiti, there is a rather low standard of living, and, therefore, prostitutes go to the Dominican Republic for a decent, in their opinion, salary. There are also local women of the night, their age, as a rule, varies from 16 to 35 years.
Costa Rica
For lovers of forbidden delights, Costa Rica is simply a paradise. Here live some of the most beautiful women on the planet, while prostitution is legal and protected by law. You can have sex both with the individuals and in the bawdy-houses. Prostitutes who are engaged in Costa Rica sex tourism must be over 18 years old and carry a medical record that proves that the girl is tested for sexually transmitted diseases on time and that the results of recent tests are negative. Paradoxically, at the same time, there are fairly strict laws that limit the degree of nudity in some public places. However, if the girl looks moderately provocatively, there will be no problems.
Christian
Since I am interested only in committed relationships, such things as sex tourism seem weird to me. But I know some guys who adore such a "pastime."
16.07.2020 15:29