What Is Catfishing Online: How To Spot It
04.04.2023
What is catfishing online? When communicating on the Internet - it does not matter whether you are on a dating site or just chatting with someone on social networks - you have to take people at their word. And when it comes to meetings, sometimes unpleasant surprises can await us.
For example, you meet a fit young man on the Web, but already on a date, it turns out that the site has a photo from a decade ago, and your interlocutor has changed quite a lot. Or you admire your favorite blogger, but then you see him in real life, and you realize that a completely different person is hiding behind all the filters and beautiful words. Such behavior on the Internet, in particular on dating sites, is called catfishing.
The term "catfishing" has come to be used to describe such situations. And kittenfishing is for easier cases when the interlocutor composes or changes only part of the facts about himself. Here's how it might show up:
a person uploads old photos in which he does not look like he does now;

greatly changes pictures in graphic editors;

underestimate or (less commonly) overestimate one's own age;

invents non-existent regalia and achievements;

ascribes to himself talents and skills;

tells stories that never happened to him;

carefully hides flaws (of course, here we are talking about something more serious than a smeared pimple).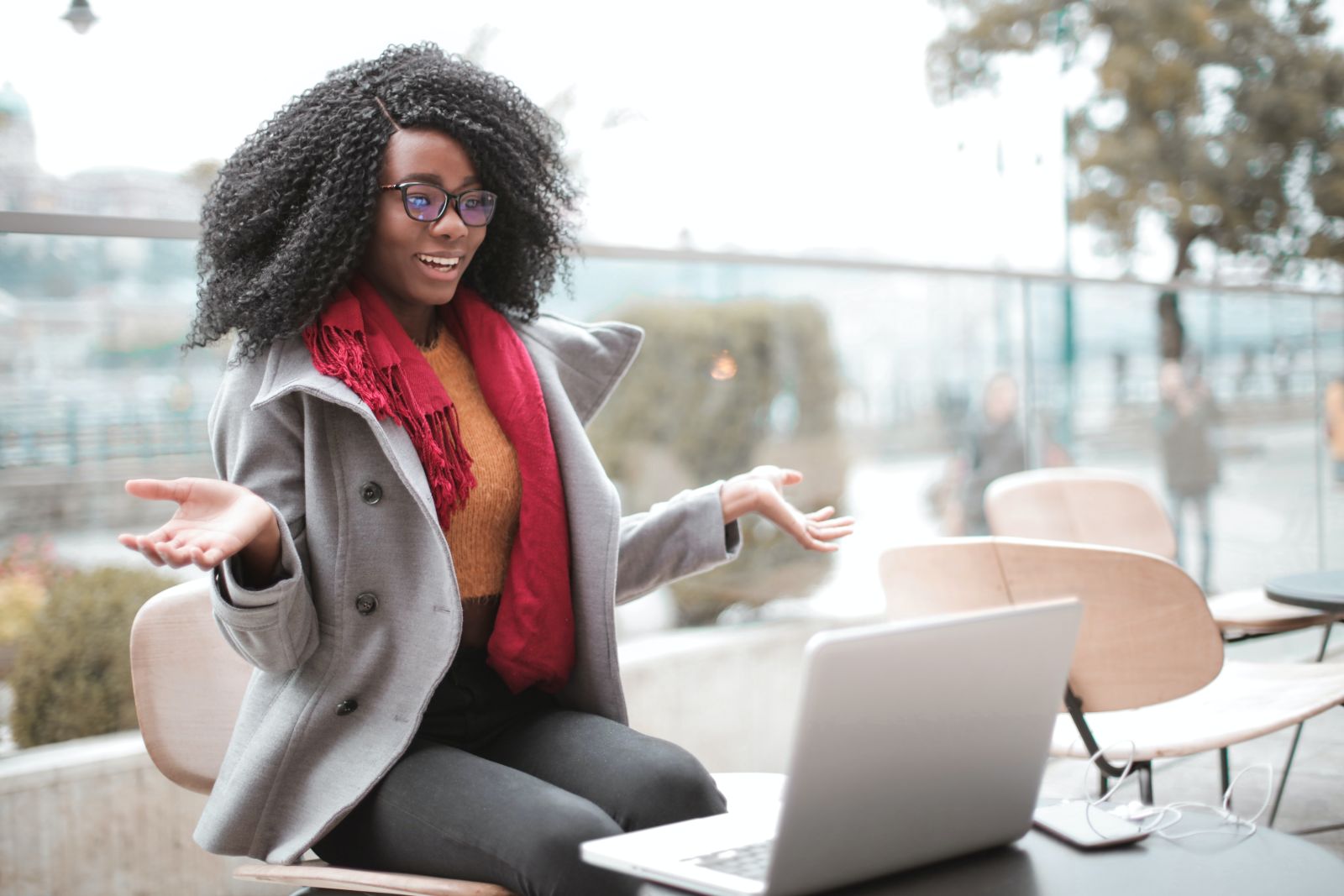 How do you know if you're being catfished?
In all the photographs, the person looks different. The complexion, length, color of hair, and style of clothing are very different. This may mean that the pictures were taken at different times, and it is not clear which of them are current.

Only close-up photos are displayed in the profile. Not a single shot in full growth or even waist-deep. Probably, your interlocutor hides his figure; for example, he is embarrassed by excess weight or other features of appearance.

The pictures were taken at a strange angle; the person is almost always wearing a hat or sunglasses. How to spot a catfish? Perhaps in this way, the interlocutor is trying to hide features that seem unattractive to him. Or he does not want to be recognized by one of his real acquaintances. So he must have something to hide.

There are too many filters and retouching in the photos; these are definitely signs of catfishing. Too smooth, "plastic" skin, unrealistic proportions of the face and body, effects and masks like virtual makeup or dog ears - all this can change a person's appearance beyond recognition.

There are inconsistencies and gaps in the stories about yourself. How to find out if someone is a catfish? The man says that he knows how to play the violin but does not know the nuances of the process. He claims to have graduated from a prestigious humanitarian university but makes gross spelling and grammatical errors.

The portrait of the interlocutor looks too perfect. Knows 15 languages, goes in for several sports, travels all over the world, and was at the reception of the Dalai Lama, a genius, billionaire, and philanthropist. If the image is so shiny and smooth, there is a risk that it really is only an image.

A person gives general information about himself; it is similar to catfishing online dating. For example, he says that he works in a consulting firm but does not specify which one and what he does there.
Why do people cheat others on the internet?
The deceivers are insecure. What does it mean to be catfished? People are afraid that they are real; without a luxurious appearance and bright achievements, no one will like them. You have to embellish. Excess weight, baldness, skin diseases like acne or vitiligo, an asymmetrical face, scars, or even just exotic features of appearance can also become reasons for complexes. A person with such characteristics may try to hide them - at least until he shows himself to be an interesting person so that a new acquaintance would eventually meet him by his mind and not by his clothes.
They want to get emotions. For example, admiration: people will admire the owner of a successful business much more willingly than an ordinary office worker. Or even sympathy: for this, Internet deceivers sometimes come up with terrible illnesses, a difficult childhood, and other difficulties.
How to avoid catfishing?
Check the information. How to outsmart a catfish? Search engines and accurate questions will help with this. Does the interlocutor tell you that he acted in films or won the All-Russian Olympiad in mathematics? Google it, is it? Says he's a polyglot? Ask to casually translate a small text from a foreign language that he or he speaks. It also doesn't hurt to upload photos to a search engine to make sure the person didn't steal them from another site.

Offer to talk via video call. Of course, not from the first messages, but when communication has already begun and is gradually moving towards a meeting. Rejecting a video call should be alarming.

Look for the accounts of the interlocutor in social networks. How to know if you're being catfished? You can search by first and last name, email address, and nickname - depending on what you know. All pages found can be used to verify the information: name and place of residence, age, education, and more. If a person is telling the truth about himself, the data on different accounts is likely to match.
What is the most common lie on the Internet?
In 2021, studies were published on the topic of lying on dating sites. The results were very significant:
57% of participants admitted that they slightly embellished information about themselves on a dating site.

Among married men, 67% said they lied on the questionnaire (primarily about their marital status).

Often lies are associated with age, social status, and interests.

34% of women say they lie about themselves on dating sites to prevent previous stalkers from using their real information for their own purposes.

Interestingly, about 5% of respondents admitted that they use dating sites in secret from their partners. And 3% said they signed up on a dating platform to catch their significant other red-handed.
How to catch a catfish online? The examples listed above are quite harmless - they partially distort the idea of ​​a person, but not 100%. But with catfishing, the situation is completely different because we are talking about a complete change of personality on a dating site and on the Internet in general.
How to identify a catfisher by his behavior?
It can be difficult for an inexperienced user of a dating site to identify a trap. So, here are some tips on how to recognize a scammer and what to pay special attention to:
Your virtual relationship is moving too fast. Catfishers can be too open and emotional, too active and persistent. In a day or two, they may even confess their love to you. Beware of this.

You only communicate via text messages. If the interlocutor resists video chatting every time you mention it, this is one of the main signs of cat-catching. There must be a completely different person behind the photos on the dating app.

The other person's stories are too unlikely. You may be told incredible stories about travel, adventures, unimaginable events, and so on. It's interesting, but usually, there are very few specific details. Most likely, they were fabricated by a person.

Your interlocutor does not have profiles on social networks. Perhaps the womanizer has created a fictitious profile on a dating site but is not interested in playing the role to the end and registering a fictitious identity on social networks as a backup.
What do catfish mean in dating?
Many of you may remember the buzz around motorcyclist girl Yasuko, who amassed 18,000 Twitter followers in a short amount of time. Cute photos with her attracted subscribers, and the public was very active on her page. It was soon revealed that Yasuko was actually a 50-year-old biker named Zungi. He simply used the FaceApp application, which radically changed his appearance. Ironically, even after Zunga's secret was revealed, he continued to maintain a Twitter account on Yasuko's behalf. However, the activity of the audience has noticeably decreased.
The situation is similar to online dating. Thousands of people around the world create accounts that are completely fictitious. Using other people's photos and fictional biographies is completely normal for many today, so it doesn't take much effort to catfish on the internet. And the person on the other side of the screen may not even guess who they are actually talking to. But anyone can be hiding behind a beautiful profile on a dating site - a scammer, a criminal, or a mentally ill person.
Video chat roulette - the enemy of catfishing
what is being catfished? Catfishing is a big problem in the dating industry today. It's not a big deal if the person is just embellishing their identity without malicious intent. But there are other situations when catfishing becomes a tool of deception, fraud, and blackmail. And this is serious.
We are not saying that you should completely abandon classic dating sites and apps. However, we still recommend using platforms where you can communicate using video, not just text, such as GoDateNow. And, of course, do not forget about the basic rules of Internet security.
Unfortunately, there are still a lot of people on the Internet who are ready to use the naivety and gullibility of people for their own selfish purposes. Pay attention, meet on trusted sites, and enjoy the pleasant company of real people.
Register on trusted sites and get to know people by first looking at their photos on the Girls online gallery. Also, read Our Dating Blog to know more about online dating.
There are no comments. Your can be the first