12 Things Men Find Unattractive In Girls
20.04.2023
Let's talk about things men do not find attractive in women. If you are clearly sure that you are dressing for yourself and not for others, this material will not help you. But most women still choose clothes to be attractive for communication (and for men as well). There is nothing wrong or shameful in this. Although now it is in fashion to be independent and daring. To be liked by others is a natural need, and if it is relevant for you, then we will tell you what items of a woman's wardrobe men find strange, asexual, and repulsive.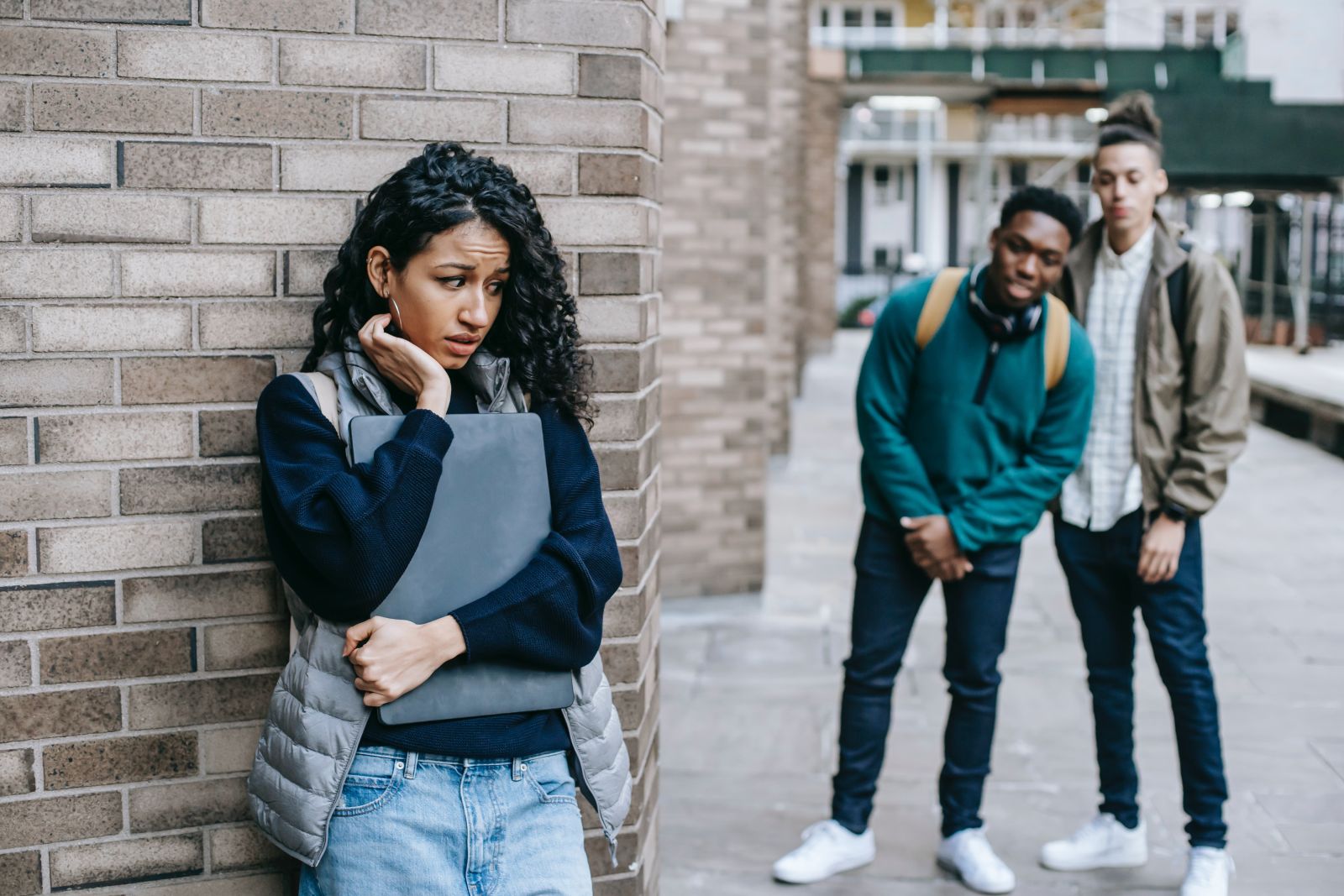 Things men find unattractive in women
Mini skirts. The story that men adore women in miniskirts was invented by those who understand gender relations in much the same way as a first grader in quantum physics. Do women in miniskirts attract the attention of men - yes? Does he think at this moment something like, what a beautiful and interesting woman if I invite her for coffee - no. Unfortunately, it is so. Therefore, if the goal is to please a particular man or a hypothetical for a long-term relationship, it is better to leave the mini to the enemy. At least in the cold season, for sure, in summer, it is easier to wear such a model in a non-vulgar and appropriately playful way.

Oversized clothing and jackets from the male shoulder. Oversized items are in fashion now, they are comfortable, and they create the right proportions; for example, leggings, a long oversized sweater, and tube boots look great. This is what stylists tell us. And men think that it's just clothes that don't fit. They see not a stylish jacket from a man's shoulder but a huge strange thing from a men's store. Therefore, if you want to please them, you need to choose something of a medium fit (not tight, but not three sizes larger).

Dark lipstick. What do men find unattractive? Although some people believe that women adorn themselves exclusively for the opposite sex, we will now prove that this is not so. Let's take an example, bright makeup - men don't like it, period. More precisely, they like natural radiance, a slight blush, accentuated eyelashes, and lips under a transparent gloss.
What men find unattractive in women?
There are some things women do that seem innocent to them. However, in many people's eyes, especially men, many "normal" things seem absolutely disgusting to them. Women need to know this if they want to secure their man's affection.
You don't take care of your mouth. It could be one of the items on the list that will always turn your man off. Brush your teeth after every meal and rinse your mouth from time to time.

You don't shave various parts of your body. Hair on the arms, in the armpits, on the legs. For many men, this is unacceptable. If your man loves neatness and grooming, this should apply not only to your face but also to your body. That's what men really think, but hair is just hair. From childhood, we are broadcast in advertising and environment that hair should be only on the head, and the rest is unhygienic. But a guy with unshaven legs will cause fewer questions than with shaved ones? Only a woman can decide whether or not to shave her legs, arms, or underarms. If you want to shave - shave; if you don't want to - forget about the machine. Not for everyone; the presence of hair is equal to unkemptness.

You are using vulgar language. Things guys don't like in a girl? Always maintain tact, grace, and elegance when speaking. A man will always be more attracted to a princess than a peasant woman.

You are wearing too much makeup. Men like it when women are natural. Yes, you can wear light makeup to complement your natural beauty, but when you do makeup to the point where you become a completely different person, your man will be disappointed. And this is one of the common cons among things guys find unattractive. But you have to be yourself and focus more on your personal feelings. Moreover, the concept of naturalness is also different for everyone.

Watch your hair. You must make an effort to remain attractive. Keep your hair clean and tidy. But what does "neat" mean? Is it a styling that takes a long time? Is it just pure hair? And if you don't wash your hair, do you immediately lose your attractiveness? Or should you always look like a model from a shampoo commercial?

You are too sweet. Men don't like women who speak childishly. Men don't like it when their women play with stupid dolls all the time. They want their women to be strong and independent.
But still, the most important thing is to like yourself first of all. Shave or don't shave, do complex styling at least every day or even cut your hair to one, draw arrows and fill your face with sparkles or throw away all makeup, and never use "vulgar speech" or speak the way you like. Live the way you want. You don't owe anything to anyone.
If you want to meet a new partner, then sign up for GoDateNow. Dating sites help people find their soul mate through the ability to chat with several people at once before going on a date. You can also enjoy the pictures of the girls in the Girls online gallery before you start chatting. Read Our Dating Blog to learn more about love and relationships.
There are no comments. Your can be the first