Virtual date ideas
19.05.2020
Virtual dating is a new type of romantic date, which has recently appeared but already established itself as a good way to spend time together. Today we will talk about anything that has to do with virtual dates, figure out the virtual date meaning, list some virtual first date ideas, some do's and don'ts of the virtual dating world, list some places where you will be able to meet hot virtual date girls, and everything else that has to do with this topic.
Before we jump right in and list virtual dating ideas, let's identify the do's and don'ts of virtual dating.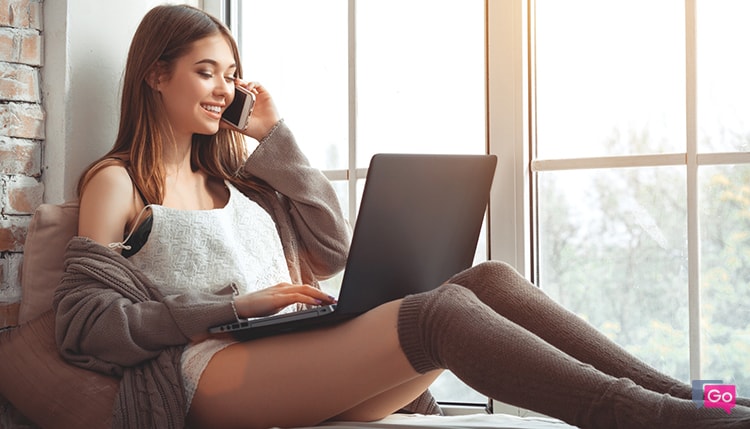 Do's and Don'ts of Virtual Dates
Everyone knows that on the Internet, it is much easier for us to reveal ourselves and not be shy. But it's also important to keep in mind that the person on the other side of the monitor may not be what you have imagined them to be.
There are situations when it is not possible to organize a real date, but it is drawn to the person who is far from you. For example, you live in different cities, met on a social network, and fell in love with each other. And communication is already reaching such a point when there is no power to control your feelings. Then the only way out will be a date online. If you don't have anyone to enjoy a virtual date with, then meet single girls online, don't waste your time.
It also happens that the couple lives together, and one of them has to go on a long trip, so they are forced to live separately for some time. This is a very difficult period when the engaged couple can break up because the lack of intimacy does its job. For such things in our modern age, there are wonderful ways to organize a virtual date. But for now, let's identify the most important do's and don'ts of a great virtual date online.
Do's:
Skype
Use this wonderful program. This will help you not lose eye contact with each other. Since hearing a voice is one thing, but seeing a person live is a completely different matter.
Get ready for a video call
If you are at a great distance, this does not mean that you need to run yourself. Be sure to put yourself in order, dress beautifully, do attractive makeup. You can even sneak a perfume. This will make you sexier and prettier for you, and you will feel completely different.
Don'ts:
Don't act unnaturally
Still, it's not worth replaying too much and pretend to be a romantic nature. Be organic, this is important. Stick to the middle ground, and then the date will go off with a bang, and your partner will seek to see you in real life as soon as possible.
Don't be embarrassed
It is very important to be relaxed. Imagine that you are actually near your loved one. Will you be so shy? And even more, you shouldn't giggle nervously and say phrases like, "Well, I can't do this, don't look at me!" This will make your partner embarrassed, as well as destroy the romantic mood and make a virtual date a failure.
Do not talk about pandemic all the time
This is difficult because most of my conversations - with family, friends, colleagues, strangers - were about a pandemic. It is more than reasonable to talk about the events that are going on in this world, the world may never be the same as we know it, but you should not be talking about it all time.
15 Virtual Date Ideas
If you are in a relationship at a distance, it is difficult to see reality often. Yes, you can come to visit each other from time to time, but if you are at a great distance, you will not arrange dates often. Unless, of course, we are talking about virtual dates. Here are some virtual date ideas.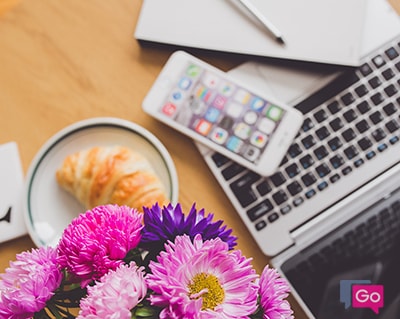 1. Watch a movie together
Here's the first of virtual date night ideas. Download the Netflix Party extension in your Google Chrome browser, this application will create ideal conditions for watching movies together. The plugin synchronizes video playback, adds a group chat function, which allows you to be as close as possible while watching a movie together. Plan everything to the smallest detail, as you would arrange for a real date: stock up on popcorn, grab your favorite drinks, put on your pajamas, and lay down under comfortable blankets on the sofa.
2. Romantic dinner
Let's say your virtual first date went well, how should you continue, what should you do on the second date? Yes, all food establishments are closed, but this does not mean that you can not spend the evening in any way with a glass of champagne. Agree on what to cook - there are tons of recipes that even the most hopeless culinary specialist will master. Light candles, open a bottle of wine, a video call through a messenger convenient for you - and now, you already laughing at their jokes, pretending to clink glasses. After all, communication is the most important thing about such events.
For couples, we can offer a "play" in the restaurant. You can simply arrange everything a little more elegant than usual, or you can agree that someone plays the role of a sociable waiter. Who can know how this "evening in a restaurant" will end.
3. Online games
Today, an incredible number of games of any genre support online game mode. From shooters and fighting games to logic puzzles and card games, together or against each other - determine what will be interesting for you to play and spend the evening with pleasure. Even if you do not really understand the meaning of all these games, you might really end up enjoying some joint time spent in Mortal Kombat.
4. Do some joint training
No, we do not suggest that you violate the quarantine regime, but if you both are fond of sports or have long wanted to get involved in it, then now is the time. You can try to go for a run "together" (in a deserted place, of course!). Install any sports tracker application, determine what time you start and distance, how much you will run, start the tracker, and dial your companion by phone. As a result, you two will run at a comfortable pace, you will be able to communicate along the way, you can even take photos while you are doing so, and at the end, you will even have a map of your race drawn. The same thing with any home workout - you can choose a set of exercises, workout time, call each other via a program like Skype.
5. Cinema at home
A great way to pass the evening with your partner is to choose a movie or series on one of the streaming services, sign up (it's good, it's even cheaper than going to the movies), agree on the time of the joint movie-watching session and watch a movie together. You can communicate in the process if you like talking during the process of watching a movie, or you can communicate after the movie is over and discuss your experience.
Most importantly, do not forget that the guarantee of any romantic evening is a sincere interest in your partner, and it does not matter whether it is live or through the screen of a smartphone.
6. Make joint photos
Agree to take photos individually so that you can easily combine both pictures, even if you are not a Photoshop guru. Photos from the Internet can be a great background for your images and inspire you to interesting ideas. Send photos to each other, discuss them, and have fun.
7. Do joint walks
Google Maps has a great feature - panoramic street views. With their help, you can take a walk along the street of your beloved, near their house or work, and also "arrange a date" for each other in some exotic place on the other side of the world - the main thing is your imagination.
8. Reading together
You will need Skype and an interesting book. Every day, before bedtime, read for each other, while discussing the plot. The main thing is that both of you should enjoy the book, so choose proven books or bestsellers so that the lesson is not boring.
9. Do joint sports
Using programs from the category of sports trackers, you can keep track of each other, who ran for how long, rode a bicycle, or worked out in the gym. These programs mean synchronization between several accounts and the function that allows you to tell your friends. One of the most popular of them is Endomondo, which combines the functions of a pedometer, sports planner, and social network.
10. Intimacy
Virtual sexual experience is no less than sex in real life. You can use various video call services as an entertaining and sexy way to get a lot of pleasure while maintaining the distance and staying safe. Keeping in touch with your sexuality and intimacy with your partner during this time of uncertainty and fear is important for spiritual well-being, your happiness, and your pleasure.
11. An intellectual date - quiz
The coronavirus pandemic is a great reason to spend some time on yourself, become smarter, learn a few new skills. If you don't know that much about each other, plan a virtual date in which you will compete and go through all the possible online quizzes that you can find. Against the backdrop of the global pandemic, a huge number of online events of various types, and character have appeared, which you can participate in, using your computers. Regardless of whether you are strengthening your relationship with an interlocutor or discovering obvious incompatibilities, time will definitely not be wasted. This is a good exercise to find out more about yourself.
And do not be discouraged if you find yourself in a situation of opposite attraction. There is live evidence that ISTJ, a type 1 focused on responsibility and logic, can be happily engaged to a fun ENFP type 7.
12. Try the QuaranDate service
If you are alone and on lockdown and are ready to chat, then now you may have a chance to play in the upcoming tomorrow's dating show: QuaranDate. This is a dating service that uses a video conference with you and another person with whom you are compatible, you will have a moderator on a date to help you talk and get in touch (Available only for the United States).
If you still get bored, or you feel that the person is not suitable for you, you can simply turn off the video call at any time, but if you manage to start a conversation, your "date" will last a maximum of 30 minutes. All conversations and videos will be recorded, and no matter what happens, you can see everything that happened on your date with time. If you are not alone, you can still use the app as a video player that will show you 10 current episodes.
13. Pack the "perfect date" into a box
Now consider an idea that is based on a real scenario, two lovers living at a distance found a way to develop their relationship at a distance. Ryan and Samantha Looney fell in love with each other and traveled around the world for three years, exchanging electronic and handwritten letters. Ryan lived in Uruguay, and Samantha lived in Portugal. Despite them being quite far from each other, the lovers have been able to pass this test and on May 2, the couple will celebrate the 5th anniversary of their wedding.
Send your soulmate a box with everything they need to have a perfect date — a cookie mix, a blanket, a movie — all that matters is that you two will have the same thing.
As soon as your partner receives your package, go to FaceTime, at the same time prepare cookies and watch how, while watching a movie, they are hugging the same blanket that you have. The fact that you are physically separated does not mean that you cannot get meaningful impressions and a portion of joy and fun together.
14. A date at a distance
As the number of people locked in their homes increases, self-isolation efforts may be slightly reduced if all security measures are followed. One of these measures is the distance, and given these factors, you can still plan a date in the open air. If you go for a bike ride, play tennis, or just travel along the trail, this will limit your contact and social proximity, but it will not deprive you of emotions and time spent on one thing.
15. Board games
Play some fun board games with your partner. You can think of them together in advance, try to create a nice variety of games, they should be diverse and interesting. But try not to forget that all this is just a game.
As you can see, having a virtual date is quite easy, and there are a lot of ways to do it. You have to consider the interests of your partner and do your best to have a good time.
There are no comments. Your can be the first