8 Best Books About Relationships and Love
27.06.2023
Reading is not only a great way to spend your leisure time. Thanks to books, we learn to articulate our thoughts more clearly and can visit various parts of the globe without leaving our homes. And even go on this journey with your loved one.
Book lovers are often very interesting people. They are always looking for new exciting stories and are open to any experience. Most of the time, their mind is busy with something, and therefore they do not get stuck in the swamp of life but strive for constant development. And to develop positive relationships, you can choose the best book relationships.
In turn, knowing the book preferences of another person allows us to understand his inner world better. You will be able to look under the masks behind which you used to hide your real ones and understand what you really mean to each other.
Romance novels are, without a doubt, the most sensual and touching works, the reading of which captivates and evokes various emotions in us. If you want to escape from the daily routine, immerse yourself in the life of the main characters, full of intrigue and unexpected twists, and maybe even shed tears, romance novels are one of the best options. Among the love novels, you can find books about relationships and love.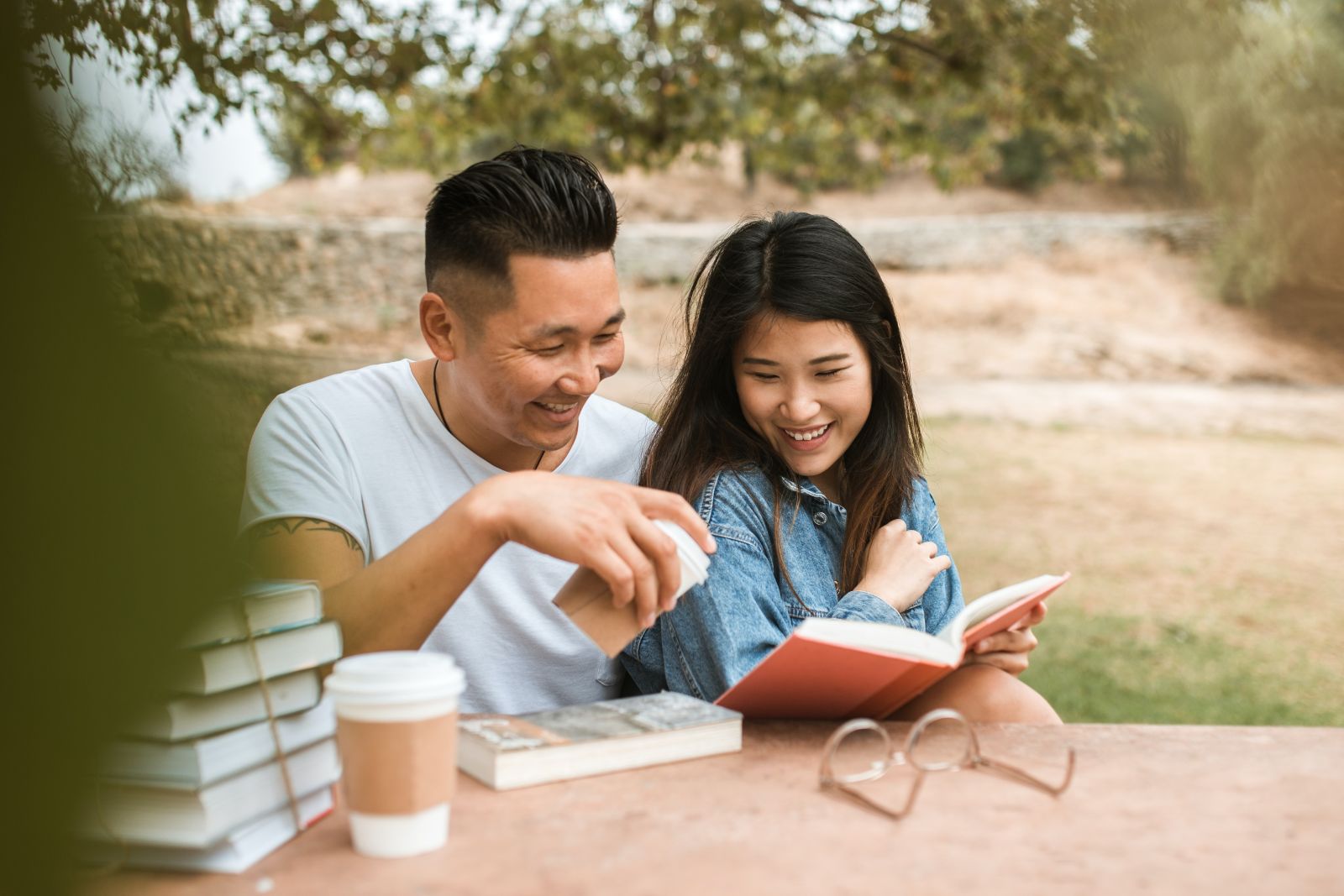 Books to help with relationships
Delia Owens "Where the Crawdads Sing." It's a wonderful combination of romance, murder mystery, and beautiful nature. The main character of the book, Kiya, lived for many years alone in the middle of nature in Padura, and her friends were seagulls. However, Kya gets the attention of two city boys with her wild beauty, and she opens herself up to a new life. Their story develops until something happens that changes their lives forever. An educational novel about adult life is a reminder that our inner child always accompanies us.

Charlotte Brontë "Jane Eyre." Jane Eyre's classic English romance novels are a must for anyone interested in romance and books on how to be in a relationship. The book is based on the story of the main character of the book - from her difficult childhood in an orphanage to the transformation of Jane into a young woman, about great love and the ups and downs of life. But even the most beautiful always has a shadow side, which also mercilessly cuts into Jane's life. The book is suitable for reading to women of all ages who have not lost faith in true love.

Jojo Moyes "After You". "After You" is an emotional continuation of the novel "Me Before You," which was also made into a successful film. The main character must deal with heartache and grief after the love of her life dies. With light humor, the book talks about how to heal a loss and move on and find yourself again after an unimaginable loss. A book is full of romance and emotion, and it is a pleasure to read for anyone who is currently on a similar journey.

John Green "Fault in Our Stars". This is one of the best self-help relationship books. The book is based on a young girl, Hazel, who was diagnosed with cancer. She meets August at a cancer support group. An unexpected friendship becomes a great love, the main goal of which is to live every day to the fullest and without regrets. Pain and experiences are inevitable, but we ourselves can choose who we allow ourselves to offend. That's what this heartbreaking book makes you think, and with these words the main characters say goodbye to each other. The book was made into a very popular movie of the same name.

Truman Capote's "Breakfast at Tiffany's." Breakfast at Tiffany's is a classic. The film of the same name with Audrey Hepburn in the lead role has probably been seen by many. Holly is an independent woman who doesn't need help or control. He dreams of achieving a lot in his life and chooses everything her life can consist of. Full of wit and brilliance, the novel, as well as great characters that vividly reflect the crazy era of New York in the 40s, make the reader fall in love with this story. If you want to enjoy the now classic in your own language, look for a book titled Breakfast at Tiffany's. This book can also be thought of as a book on relationship advice.

Rupi Kaur "Sun and Her Flowers". Rupi Kauri's second collection of poems is a viable path to growth and healing, origin and respect for oneself, leaving one's homeland and finding one's home within oneself. Divided into five chapters and illustrated by Kaur herself, Sun and her flowers is a journey of withering, falling, establishing, rising, and blooming. A celebration of love in all its manifestations. All lovers of love poetry should have at least one collection of this Canadian poetess in their home collection.

Lauren Oliver "Before I Fall". From this book, you can learn a lot of useful things and characterize it as self-help books on relationships. If you were given the opportunity to repeat the previous day to make a difference, would you do it? This is exactly what happens to the main character of "Before I Fall" - a popular girl who has been disgusting and unpleasant to others all her life. A thought-provoking story about how difficult it is to make the right decisions so that no one is hurt by your wrong choice. The book reveals the complex relationship between family, friends, and love. The book has also been made into a successful youth film.

Kate Morton's "The Clockmaker's Daughter." If you are a fan of historical fiction, then this book is for you. There are many different time frames and perspectives in the book, but they are all equally interesting. At the heart of events is a mansion that has experienced a lot, seen a lot of love and a lot of losses, and which hides many secrets. A fascinating read in which past and present meet, events and characters are intertwined. For reading, it is recommended to find a quiet, cozy place and fully devote yourself to the book's content.

Rachael Lippincott "Five Feet Apart". This is one of the top books for relationships. A touching story about how two young people fall in love - there is only one problem: there must always be at least three steps between them so that they do not endanger their health. The book is written from the point of view of both main characters, which each reader begins to sympathize with. Can you love someone you never touch?
These are the most popular romance novels, which can also take their rightful place in your home library.
To find the ideal partner for yourself, it is not necessary to go on dates and constantly look for new acquaintances. You can simply sign up for GoDateNow and start chatting online. Communication on this site will help save time, but you can also communicate with several partners at once. In the section Girls online gallery, you can meet girls who will interest you. To learn more about online dating, read Our Dating Blog.
There are no comments. Your can be the first