How to Meet a Ukrainian Girl – Men's Point of View
22.08.2016
International relationship is now a thing. You can use multiple services to meet women from all over the world. Given that it really works (just google it – you will find numerous stories proving it), I can see no reasons to not trying it. Talking about Ukrainian girls, you also have several ways to meet and start dating one of them. In this case, I am not going to use my own experience since I met my Ukrainian girlfriend by a happy accident. Let's start with several ways to meet Ukrainian girls. We will also discuss some concerns connected to the initial stage of a relationship with a Ukrainian girl.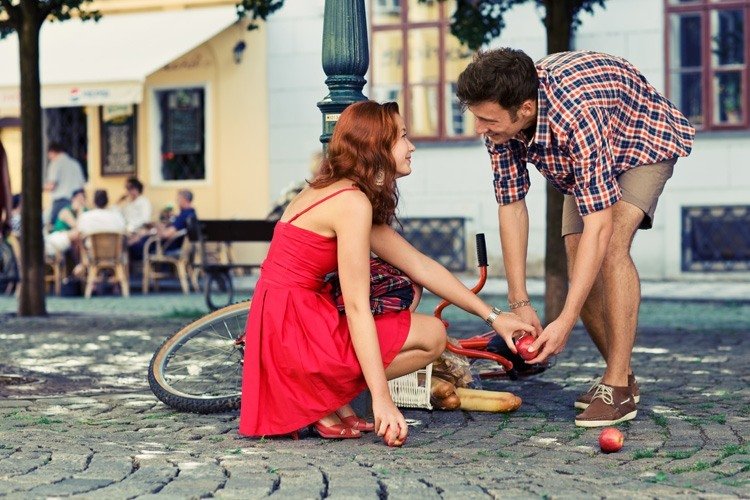 Here are sure ways to meet women from Ukraine:
Online dating
Let us start with something relatively simple. Since you are here, on an online dating service, you are indeed into Internet communication. You may probably find many services that focus their efforts exclusively on connecting Ukrainian girls with decent men from all over the planet. I am not going to give any recommendations – it is your choice. However, what has to be admitted is that online dating has some obvious drawbacks. You see, you may never know whom you really talk to until you use video chat or Skype. Even the most decent and highly praised online dating services cannot guarantee the authenticity of each dating profile (and if they do – it is an awful exaggeration). Even so, Ukrainian girls are eager to meet foreigners online. You will have a lot of fun talking with one of them and, even if you don't manage to build strong feelings, it will help you understand these girls better. As a conclusion, I would like to once again insist on you being attentive and cautious with online services – and I am talking not only about dating sites.
Look for Ukrainian Diasporas
It might sound a bit strange but Ukrainian Diasporas are one of the biggest of Eastern European. Immigrants from the Soviet Union and Ukraine may be found in literally every country of the Western world. They assimilate evenly yet prefer to save some parts of their ethnicity. If you live in the USA or one of the big European countries (especially Italy, France, Germany, Poland, and Czech Republic), you are likely to find several Ukrainian families in the neighborhood. You may also use such services as Diaspora to look for Ukrainian girls in your city. Alongside from picking up an attractive Ukrainian girl, you will also have a nice opportunity to get in touch with interesting and deep Ukrainian culture, learn more about their nation, its history and peculiarities. Ukrainians are cheerful and always readily contact with anyone who approaches them kindly and respectfully.
Visit Ukraine itself
This one sounds too complicated and useless, I know. But let's give it a shot – and here's why: Ukraine is beautiful. Seriously, I am fascinated by this country ever since I first visited it. Eastern Europe is a remarkably underestimated tourist destination – and Ukraine is perhaps the most interesting of its parts. I recommend visiting the capital city (Kiev) if you really want to look for Ukrainian girls for dating. The cutest and well-educated girls come to this city seeking nice jobs and, of course, love. Here are some cities that you may also find both attractive and intriguing: L'viv and Chernivtsi are filled with everything truly Ukrainian; Odessa is a cradle of a Jewish culture in Ukraine; Kharkov is yet another big industrial and business conglomerate of Eastern Ukraine. You will have a blissful opportunity to taste some famous Ukrainian dishes and discover numerous religious and cultural highlights. What is also great about meeting Ukrainian girls in their own country is that they feel much more comfortable here and, consequently, it will be much easier to contact with them.
And here are some pieces of advice that will help you get the best of your acquaintance with a Ukrainian girl:
1. The sexual subject is a taboo. Do not think that these girls are pretenders – they actually don't like talking about it. Therefore, if you start your talk with sexual suggestions or just dirty jokes, you practically lose all your chances to make a Ukrainian girl fall for you. She will eventually amaze you with her passion in bed – but it will take some time.
2. Don't forget about language barriers. Even though most of the girls can speak English like beginners or even better, some of them are not able to at all. You need to think of it in advance. In fact, overcoming language barriers may also include some additional explanations of important phenomena of your culture – to build an emotional bond and establish mutual understanding.
3. Give her some time. Ukrainian girls are rather pious and humble. They need some time to understand their feelings. You should be patient. Give her a day or two before you ask her out so she can make up her mind about what's going on between you two.
Paul
Well, nowadays, you will hardly do without the Internet. Especially when it comes to dating foreign girls. I cannot imagine a guy who will look for such a girl in his city.
16.07.2020 14:42