How to Express Your Feelings to a Girl
31.05.2023
How to confess your feelings to a girl without templates so that this step will be remembered for a lifetime? This can be a difficult task for many reasons, such as fear of rejection. But you should always try so you don't regret it later.
How to prepare for recognition?
Before expressing your feelings to a girl, answer the following questions:
Why am I doing this?

What kind of reaction do I expect?

Am I ready to be rejected?

How well do I know the features of my beloved?
Honest answers will help you understand yourself: is it sympathy or true love? If you are convinced that you want to spend your whole life with this girl, you need to think about how to tell her about it. To begin with, it is best to prepare for this event. For this:
Choose a place and time. This can be done on a moonlit night, at dawn, on the house's roof, and even on the seashore. There are a lot of options. The main thing is that you are alone. And postpone confession if you see that your girlfriend is not in a good mood or feels bad.

Rehearse. How to express feelings to a woman? To do this, you can involve your parents, brother, sister, or friends. With their help, you can overcome shyness; they will tell you what not to say in confession.

Consider any outcome of events. Be prepared that the girl may not reciprocate. If you are ready to accept rejection with dignity, go ahead.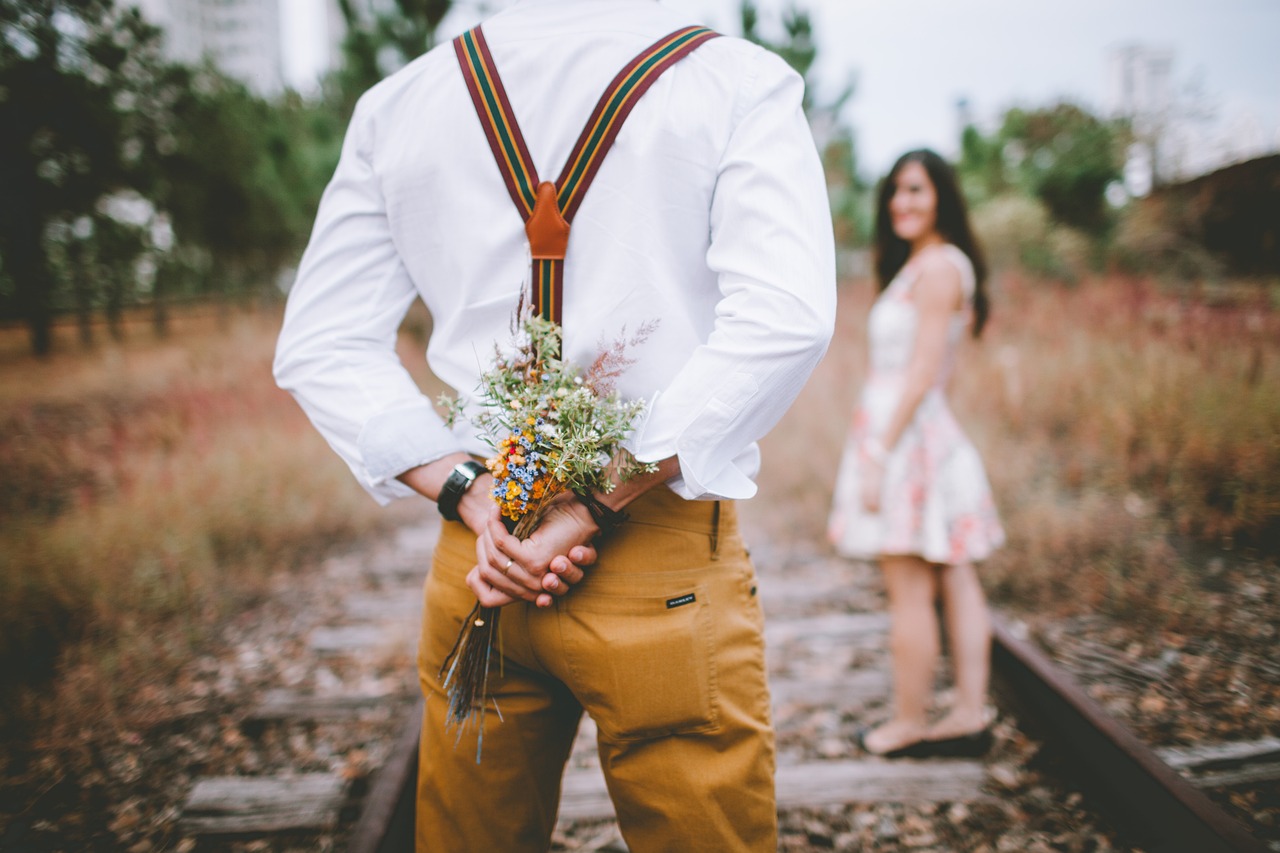 How to show your feelings to a girl?
Having seen enough films, there is a feeling that recognition must be done in an expensive restaurant, and at the same time, it is imperative to prepare an expensive gift. But it's not. Here are a few options for how to do this without resorting to template actions:
Choose a romantic place. If your girlfriend loves to travel, invite her to go to a place she would like to visit. You can go to the sea or go hiking. Or you can just have a picnic for two or cook a romantic candlelight dinner.

Show your creativity, taking into account her preferences. For example, you went to a concert by her favorite band. Leave for a minute and agree with the musicians that they will help you confess your love from the stage. And you can write her a fairy tale or a postcard and send it by regular mail.
Which words to express your feelings to a girl should you choose?
The phrase "I love you!" may not produce the desired effect because it does not fully reveal your feelings and emotions. Here are romantic declarations of love that will not leave anyone indifferent.
Choose the most suitable option for your situation:
You have become the dearest and most beloved to me in the whole world. When we do not see each other for long, everything around us loses its colors. And next to you, I am the happiest person. I love you with all my heart.

My plan is to make you the happiest woman on the planet. I love you! And I want to surround you with tenderness, affection, and care.

Baby, without you, I didn't know what love is. You filled my life with meaning and became a ray of light in this world. I am crazy in love with you!

When you are with me, I grow wings and am ready for a lot. I managed to meet you. I want the whole world to know how much I love you!

Darling! You are amazing and mysterious. I have only one desire - to be always near you and every moment to open more and more new pages of your book. I love you very much!
How to tell a girl how do you feel about her through text?
If it is very difficult for you to confess your love to a girl, looking into her eyes, you can use messages. With their help, you can express the most tender feelings and your love. However, remember that messages should be short, touching, and sweet. They should not only cause a smile but also make the heart of your beloved beat stronger. Here are some options:
I'm happy next to you! I love!

Love for you filled me!

Time stops when you are not around, and fleeting with you, my love!

You are my main jackpot in this life. Madly love you!

Know! I will love you ever!

I want to confess my love to you; you are the best that I have!

I am embarrassed and forget all the words, but know that my love for you is limitless!

I love you, and let time stop, and the world will belong only to us!

How happy I am that I can whisper to you: "I love you!"
How to overcome shyness during confession
So, you are confident in your choice and decide to confess. And the first thing you will encounter is your shyness. How to tell a girl you have feelings for her? There is no need to be afraid of this because every person experiences insecurity in the face of the unknown, especially regarding feelings. The self-preservation instinct kicks in. After all, thoughts are different; for example, they can just laugh at you. This is where indecision comes in.
To overcome shyness, first, find the cause of this condition. If the reason is the result, then most likely, you are not ready for such a conversation. In this case, it is better to analyze your feelings for the girl again and evaluate your common life with her. If you have come to the conclusion that this is the girl, leave the shyness behind. You need to take a step toward destiny.
Insecurity can also be the result of low self-esteem. So remember your strengths. After all, you can interest a girl not only in appearance and a thick wallet. The main thing is to be yourself and not adapt to it.
How to express feelings to a girl? If this does not help, close your eyes and think about how life can change with the advent of your beloved. After all, shyness is not worth it if your desire to become loved and happy is not fulfilled. If you still lack the courage to confess your love during a personal meeting, there are alternative ways:
leave a message by making an inscription on the pavement;

send a note attached to a bouquet of flowers through a courier;

order a banner with a confession and her photo.
It all depends on your imagination.
In order to find your ideal partner for life, register on GoDateNow. Here you can chat with different girls. Check out the pictures in the Girls online gallery. Going on dates is unnecessary; you can first get to know each other better and understand how this person suits you. Want to learn more about dating and dating? Read Our Dating Blog.
There are no comments. Your can be the first