How to make a russian woman fall in love with you?
22.04.2016
For centuries, men have been trying to figure out what women do want. Women are mysterious creatures with their own logic, perception of life, and views on men-women relationships. When it comes to seducing and making them fall in love, men wish they had a book which would explain everything and teach them how to impress every woman they like. Many foreigners would like to have a manual on meeting and dating Russian girls. While they know a bit about women of their country and feel comfortable with them, Russian girls are something puzzling and mysterious for them. If you met a gorgeous Russian woman and fell for her but you don't know what to do to make her fall in love with you too, here are some tips that will help you win her heart.
Court her like a gentleman.
Every Russian girl has heard a story of how her grandparents or parents met and what a granddad or dad did to make a granny or mother like him. Russian women know how romantic men can be when they are in love so they believe that the man who wants to get a woman interested in him will go out of his way to melt her heart. The period of courting is a very important stage of a relationship for Russian women. It's often called the period of flowers and chocolates. Women expect constant attention and romantic surprises from a man. Also, you should recall all those old-school rules of courting because that's your trump card.
Make her feel like a real woman.
Women like to feel like a small girl near a strong and confident man. If you want to impress a Russian girl, you should give her that feel. Be a decision-maker in your relationship and save her from any troubles. She wants to feel feminine and fragile but it depends largely on a man. Encompass her with care, attention, and support. Although Russian girls are strong personalities, they don't want to be a leader in relationships. They want a man to be the one who takes responsibilities and leads the way. They understand what kind of man is in front of them already during a dating stage so show her your infinite respect, act like a real gentleman, and let her know that you're reliable, dependable, and assertive.
It's very difficult to conceal anything from a Russian girl because she has a well-developed intuition and a lie detector in her eyes and ears. Sincerity is highly appreciated in Russian culture and if you don't want to lose your Russian love, be frank with her. It doesn't mean that you should tell her everything at once about every aspect of your life. If you tell her that you love her just in the first message or on the first date, she will doubt your words because it's too early for declaring your feelings. You don't have to flood her with the facts, just be sincere when she asks about your life and your intentions. Also, you should remember that actions always speak louder than words and this is how Russian women realize the true value of your words. Do, don't tell.
One of the quickest ways to melt woman's heart is to make her smile. Russian girls like men with a good sense of humor so don't fail to demonstrate your wittiness to her. Humor is something that makes an ordinary man stand out in a crowd. Moreover, it's an excellent and time-tested ice breaker. Keep in mind that Russian women like meaningful jokes and are turned off by vulgar comments. Russian humor is special because it's based mainly on irony so you should understand when a woman is serious and when she is just sarcastic. A light banter will be appropriate to show that you're attracted to a woman. This is a good flirting method that will work with a Russian girl.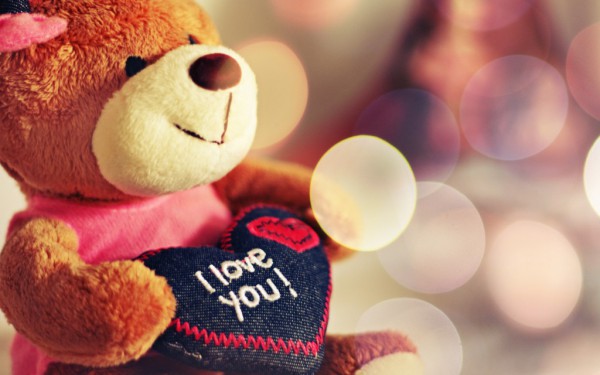 Women fall in love with those men who can surprise them when they least expect it. A gift is always a good way to surprise a Russian woman. If you are dating on an online dating site, you can send a small gift to your Russian lady using the service of gift delivery. If you date in real life, there are plenty of options to surprise your special woman. It should be something that she really wants to get. To choose the right gift, you should be attentive while communicating with your girl. Learn about her hobbies, the things she would like to do, places she would like to visit, etc. Use that information preparing a great surprise for her.
Beauty is what Russian girls are known throughout the world. There are many pretty women living on our planet but seems like most of them are citizens of Russian Federation. Here, ladies aren't just gifted by Mother Nature herself, they wish to emphasise their gorgeousness with a great variety of clothing and beauty goods. Western men get really overwhelmed when they visit Russia and discover any regular woman there looks like a model. So it's natural that local girls prefer dating handsome guys. Impress your lady by maintaining a good shape, dressing sharp, and always grooming yourself.
Another thing on which Russian culture is based is the concept of fidelity. Women in this country know that nothing else makes a relationship strong. Since a family is the core value for any Russian girl, she perceives dating responsibly: she doesn't just go out with random pretty guys but searches for her one and only true lover among them. One of the most important qualities her prospective husband should possess is loyalty – to his woman, to his children, and to all his relatives and friends. Prove your lady you can be faithful and helpful as this is exactly what she needs.
Prove you are keen on her.
Nothing evokes our interest in people better than their sincere interest in us. If you want your Russian lady to fall for you, become curious about her life and personality. Communication is your main weapon in conquering her heart! As you might know, Russians are truly fond of personal conversations. Take an interest in your love's thoughts, emotions, and opinions. React on stories she tells and ask her follow-up questions. In return, share your own stuff as she will also be willing to know what's on your mind. Via talks like these, you two will get to know each other perfectly and create the mutual bond.
According to the famous proverb, a man falls in love with what he sees whilst a woman does it with what she hears. Paying compliments to Russian girls is very important to make them notice you. It's part of courtesy after all. Believe us: any lady in Russia knows she is ultimately gorgeous and talented. But this doesn't give you an excuse to keep silence. Again, make your lines sophisticated, original, and unambiguous. Don't stick to banal stuff you've found on the Internet but express what you really feel towards a woman of your dream.
William
A good sense of humor is the most effective tool when it comes to making a girl fall in love. I don't know how exactly it works, but even a language barrier doesn't become an obstacle.
16.07.2020 14:41