How to get your ex girlfriend back?
13.02.2018
So, in the long run you've broken up with your girl. Most definitely you've tried apologizing, assuring her you'll change and telling how badly you felt. There might be a quite surprising reason none of those methods actually worked out and once you find it out, you will discover plenty of ways of getting your ex back and make her desire to be with you even stronger than ever before. On the other hand, it might be really hard to win your ex chick back. You may even think finding in a new relationship and starting with a blank canvas and a new lady will be much easier, but if you are 100% confident you still have some kind of an unbelievably strong connection with your former girlfriend, it can be worth it.
Whether your lady was the one who called it quits or the decision was fully yours, on the whole it does not matter who stepped out of the relationship first. It appears you've started asking yourself "should I get back with my ex?" and realizing you both made a huge mistake. Still, there's quite a number of ways you can try out in order to rekindle those old flames with your woman. If you really wish to reunite with your female, just make sure you read this article up to the end!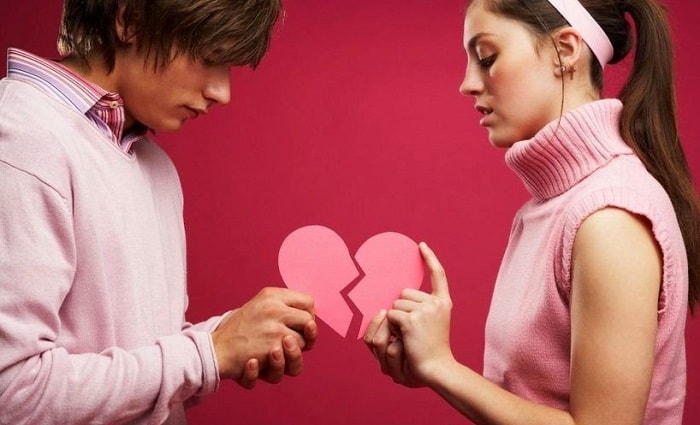 "I want my ex back" - is that really a good idea?
What you have chosen to escape and forget is how she always made it a hard time for you to hang out with your buddies. Or, perhaps, how she did not get along with your mom/dad/dog, or maybe how she always had to prove her not really smart point. The pain does not go so deep and so strong anymore and you start convincing yourself that maybe that girl might be worth just another chance. If you happen to have such thoughts, we'd like to provide three main reasons why reuniting with your gal may not be such a good idea (in our opinion).
1. You've walked away for a reason
You're an adult. Both of you are. And of course you did not come to the point of ending a totally healthy and long-lasting relationship with a person you care about out of nothing. If your girl was the one to initiate a split-up, neither did she. There must have been some bigger issues and circumstances for the two of you to finally cut the rope. Those inner problems do not just vanish after a breakup. All in all, what's the point of sacrificing the most important things you really love and care about for someone who will let you down in the end?
2. You will end up right where you started
Being totally honest, ask yourself: how many couples do you personally know who split up one day, then turned to each other again and now have even brighter relationships? Now, ask yourself how many romantic pairings you know who used to rejoin and broke up just again? The odds might be against you. Perhaps you've heard the common saying: "Keeping doing the same things over and over while expecting a different result is the true definition of foolishness"?
3. Simply wasted time
Okay, every person has only one life to live. And it is totally up to you to decide how you spend it. However, take a look back at your own life and think over the decisions you've made you were regretting about after and wishing you could travel back in time and change at least some of them. You have your own goals and dreams and all of those can be accomplished only when you are constantly moving forward.
Signs your ex wants you back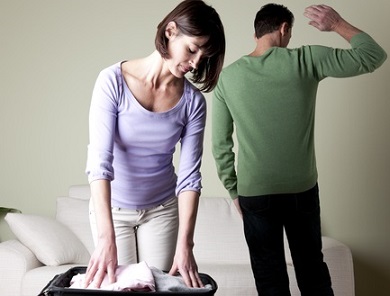 When your ex wants you back, expect her acting completely differently (and quite weird too). Here you've got some major signs your ex wants you back but doesn't admit it. Learn those and decide whether you will grant her a second chance or not.
1. She starts talking about future plans and dreams
When your ex-girlfriend begins the talks about the way she sees her future actually with you in it, it may be a big sign she's thinking about reconciliation. That in its turn means your former crush can still imagine her life with you as a part of it. She might be expecting you to get back together with her in the nearest time.
2. She tries to figure out what has gone wrong between you two
Listen carefully, we mean your relationship. Not blame or anything else. After a split-up, most women usually start wondering about what was wrong about the relationship that had resulted in its failure. You surely can tell the difference between a person genuinely wishing to realize what went awfully wrong, so that she can improve it in the future and a woman who just keeps blaming her ex in order to justify herself.
3. She talks about good old memories
When your ex girl starts talking about the good moments you had together, it might be a major sign that she is thinking about the potential reunion. But what it really means is that the girl misses you and all the fun you had back in the day.
4. She tries to become a better girlfriend
When your past love starts changing herself in the particular areas possibly responsible for your separation, it may signalize about her willingness to get back together again. At the same time, it might not be an answer to "does my ex want me back?" as she may be just working on herself for her own benefit or for a future relationship.
5. Note her dating life
If you noticed your ex-girlfriend is actively trying to hide her personal life from you, then this fact might be a significant sign she wants to renew the relations with you.
6. They call for no actual reason
Alright, there can be a few reasons why your ex would call you.
Reason #1: she might be calling you to inform you she's already found someone else – yeah, it sounds really weird, but some females actively practice it.
Reason #2: You ex girl could be calling to ask for your advice or personal opinion on some issues – especially if you still remain good friends.
Reason #3: She's calling you because she wants some of her personal belongings back. Finally, reason #4: She can be calling even for no reason at all. When she calls you, she might be asking you particular questions that are not really important, yet rather to hear your voice once again. This is usually a pretty decent sign that she misses you and wants you back.
How to win your ex back: the best ways
1. Getting in her best friends' good graces
By far, one of the main reasons why many couples end splitting up is when girl's friends do not think you have made enough effort to get to know them or when they believe you was not caring enough about your ex-girlfriend to make the relationship last. Either way, if you're wondering how to get back with ex, winning her friends' trust and respect will definitely pave you the path to her heart.
2. Approach her slowly
One of the best tips on how to get ex girlfriends back says that you must be very attentive and cautious when making the first move. Start communicating more, ask how she is doing and take a genuine interest in her everyday life and thoughts. Assure her that she is always on your mind and that you honestly care about her. No matter if you suddenly bump into the girl at a grocery store or even invite her to a cup of coffee, make sure to slowly find a perfect way to make yourself back into her life.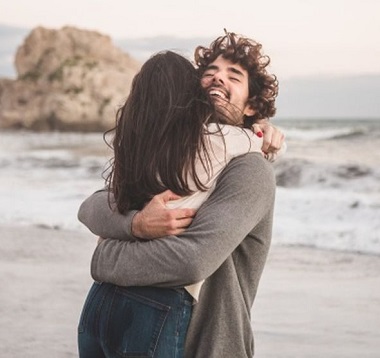 3. Show that you have changed
Once you start spending some good time with your former "addiction" again, you will need to make the girl see that you have taken your time and made some changes in your personality. Don't be doing the same damn things that were driving her crazy. If she always used to complain about how messy your flat/house was or how dirty your car was, clean everything up and proudly say: "That was not a big deal" next time you take her for a ride or invite her to your home.
4. Make sure she sees you having a good time
If you go for a totally positive answer to "should I get back with my ex girlfriend?", then she definitely has to notice you having fun even without her. Just wait for a couple of weeks after the breakup and make a triumphant return to her social circle or just "happen" near her at a perfect time with a big company of your pals for her to see you are having great time and not worrying about her having left you. She might be thinking you are at home pining for her, so just imagine her reaction to your tossing your hair back and laughing out loud with your buds.
5. Maintain her interest
Don't be revealing all your cards until you are absolutely sure your plan to win your girl back is going the way it is supposed to go. It will be awesome if you manage to make completely sure your girl does not just want to leave you in the friend zone, but that she still has some romantic feelings for you. To make this happen, you need to pay attention to not only what she says, but to her body language as well to know if both of you are on the same page.
6. Tell her how you feel
The next step in our "how to win back your ex girlfriend" guide is sharing your deepest feelings with the girl. Find an ideal time to make it fully private, whether you ask her out to a café or choose a more casual setting, then turn to her and express how much you have missed hanging out together and that you sincerely wish you could become a great couple again.
7. Go hard or go home
If you truly want to win her love again, then you need to play it as hard as you can to get her back into your life. No doubt, you've gone out for a coffee, a movie or even text each other or chat every day, but all that might not mean you are already completely available to the girl. First and foremost, you'll need to find a perfect balance between making her feel important to you and being at her beck and call.
8. Start dating again
If your old flames of love and passion do respond to your advances and you both wish to start it up again, only then it might be the right time to start celebrating – still not too much. Keep in mind to make things go slow and to ease back into the partnership. Enjoy the "dating" stage, holding hands again, kissing and cuddling. And remember to reflect on how much you love and care about each other.
Final Moments
Getting your former lover back starts with coming up with the right attitude. Without a single doubt, all of us want to have romantic relations with other loving and caring people. Develop a playful sense of humor to achieve a point in self-improvement. Thus, do your best to laugh more and most importantly - have a really good time with the one you love. After trying the proposed tips for a little while you might possibly find things getting even better than they ever were. That is why you should change your attitude first and always stay positive, otherwise she will never get back to you if you will be crying and waiting for her return in a lonely corner.
Lawrance
Oh, it is one of the biggest mistakes a man can ever make. If you broke up, then you had serious reasons that can easily come back if you decide to start everything at the bottom.
16.07.2020 15:32