Dating Advice for Busy Professionals
24.04.2020
Sometimes finding enough time for dating may not be as easy as it seems. A lot of men are just too busy to date and search for love. If your schedule is tight, there's no surprise that you have no time for private life, but there's still hope for you.
Before you finally manage to find a couple of hours to date someone, you need to figure out how important your dating life is for you. You may find out that some of your less important daily routines or plans take up much more time than
needed for dating.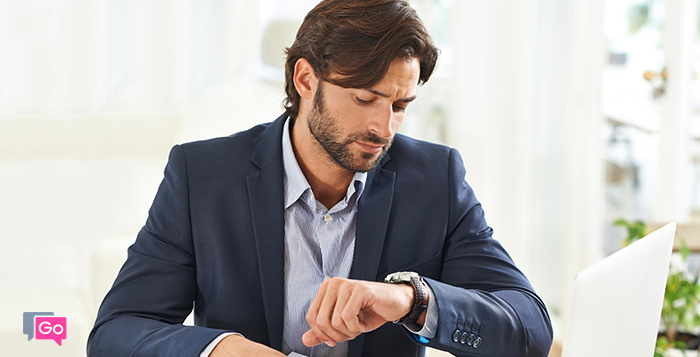 How to date if you don't have enough time
Create a schedule and deadlines for your dates
Setting up a time frame between your first chat or message and the day you meet is the best dating advice for men and women who cherish their time. This method has two advantages: you won't have to waste time on hesitant girls who want to get to know you a bit more before dating a busy man, and you'll be able to date more ladies.
Set up a timeline for each date
How can you find enough time for another date if you already had to cancel a few meetings to go on a previous one? Here's the first date advice: setting up a particular amount of time for each date with someone new will help you not only control your private life, but also take as much as possible from every meeting. You can combine dates with your favorite activities, like yoga classes, or arrange meetings during happy hours in cafes. If you're dating a busy girl, she'll also appreciate it.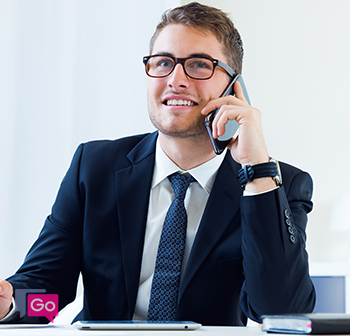 Select your every date carefully
Before you start looking for someone, think of a person you'd like to see by your side. Here you need to be specific; it will help save a lot of time. Next, always try to improve yourself, become a better you, and you'll find the right person in no time. If you're dreaming about dating a busy woman like you, she'll come along.
Tips for dating as a busy person
One of the most common problems of the 21st century is lack of time. Most often, desperate careerists link a busy schedule with the inability to build a personal life. Work takes away strength and energy, so the issue of loneliness is becoming more acute in the modern world. However, there is a way out. For love to burst into life, it is important to change your attitude towards finding a partner.
You really have to literally squeeze dating into your schedule and include the hours you spend on yourself. It is important to be able to slow down the work process in order to feel life outside the office. This way, you will not only find an attractive woman, but you will also reboot professionally.
The most important tip for those busy people looking for love: start now. Find time for at least one date in a week. Life will change imperceptibly, there will be more time for happiness and less time for stress and eternal running around.
Dating goals for busy persons
Here's another dating advice for you: never focus on hard goals, like establishing a strong relationship in half a year or tying the know within two or three years.
Instead, try dividing these goals into simpler ones, like arranging at least a couple of dates each month or writing to five or six people whom you find interesting each week.
Of course, having some plans and ideas concerning your future is great, but dreaming about something is not enough. You're going to work a lot to make it happen. After fulfilling your small goals, try achieving something that will be harder. It's an ultimate dating advice for women and men who wish to find enough time for love.
The concept of speed dating - pros and cons
Those who wanted to find a couple, but didn't like doing it on the street, in a bar, or at the library, came up with online dating. Those who don't have time for dating online came up with speed-dating.
The advantages of speed-dating
As a rule, speed-dating parties take place in cozy cafes and restaurants, and organizers try to create a comfortable atmosphere that would encourage people to communicate.
Organizers share all comers in age groups in advance so that you'll never meet a woman much younger or older than you at the party.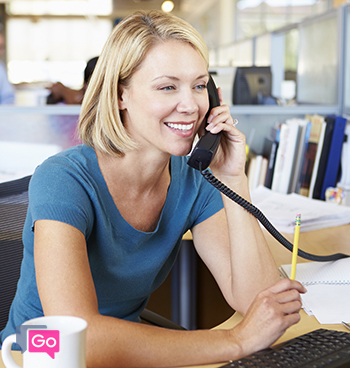 Usually, ten women and ten men participate in such parties. All the ladies sit at the tables, and each man has a few minutes to talk with the girl, then he has to go to the next table. All participants have cards where they note people they liked, and if the feeling was mutual, the next day the organizers give participants phone numbers of their matching companions. It's a great way to avoid awkwardness. You call only those people who liked you too.
The disadvantages of speed-dating
The process of communication takes only a few minutes, which turns dating into a conveyor belt. And it doesn't feel romantic.
Speed-dating solves only the question of finding a partner, but you still have to spend time with her, keeping her interested and maintaining communication. So, one way or another, you'll need to find time for love somehow.
It should be remembered that the organizers of speed-dating are not responsible for whether you find yourself a pair at their party or not. And most often people don't meet an interesting companion at the first party.
For men who are not physically attractive or those who can't learn enough about his potential partner in a couple of minutes, speed dating may not be the best solution. Besides, you need to spend some money before you get to meet ladies.
Bob
A person who has some free time can laugh at your advice on creating a schedule and deadlines for the dates. Nonetheless, it's the most effective way to bring your life in order.
16.07.2020 14:56
Jackson
There is also a good option so as not to waste time. You can get acquainted on dating sites. It is very convenient. You can chat in your free time or at night. When you find an interesting woman, you can go on a date. I think you have 1 hour for it in your schedule.
22.07.2020 13:12