When your Girlfriend Doesn't Love You
29.05.2023
How to tell if she doesn't love you anymore? Love is a bright and wonderful feeling; it is it that helps a person cope with difficulties and be constantly in high spirits. But anything happens in life, and if love is not mutual, then it only brings disappointment.
I feel like my girlfriend doesn't love me. There are many ways that will give you an accurate answer because it is better to know for sure right away than to indulge yourself with illusions. If you have already started dating, then this is a clear sign that the girl likes you. You can meet and kiss, but can this be called love?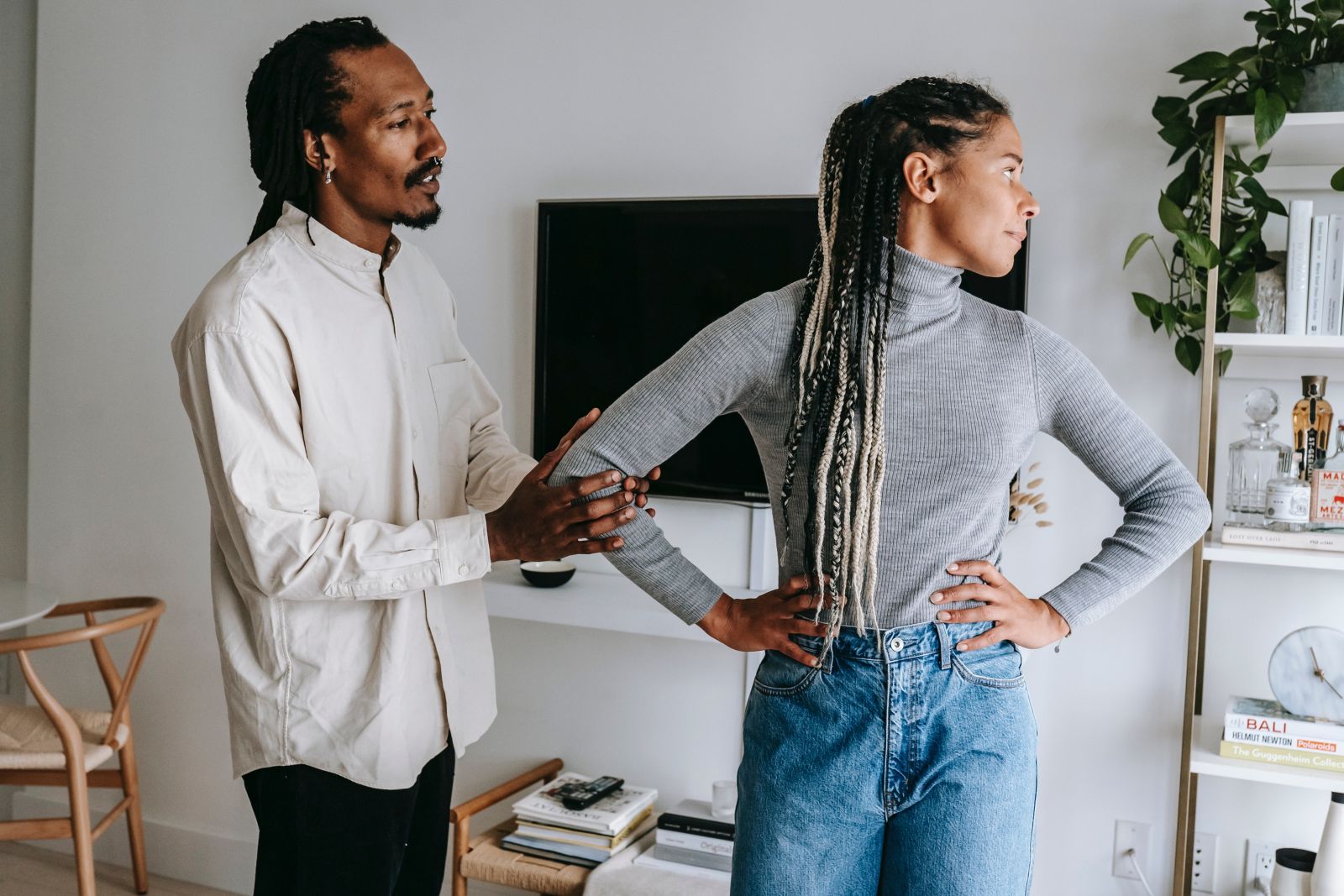 Signs she no longer loves you
she spends very little time with you, although her studies/work allows her to pay attention to you more often;

phone calls last no more than five minutes, as she does not know what to talk about with you;

during a telephone conversation or at a meeting, she is more silent than tells;

asks how you are doing, but after hearing the answer, he is no longer interested in anything.
If you recognized the behavior of your girlfriend in this list, then there are only two options:
if you just started dating, then there will be some awkwardness and embarrassment, so this does not mean that the girl does not have bright and sincere feelings for you;

you have known each other for quite some time, but there is still an awkward silence, and the girl behaves as described above - she does not love you.
Why did she fall out of love with me?
How to understand that a girl fell out of love with you? You have been together for a long time, and it began to seem to you that something has changed in relation to you. She became more indifferent, began to devote more time to her girlfriends and hobbies, and put you on the back burner. Do you fight more often and see each other less often? How to understand that a girl fell out of love with you:
her interests and affairs have become more important than yours;

she stopped smiling often, stopped calling you for a walk;

if you need help, then she will not have time to help since she has a lot of urgent things to do;

she is no longer interested in your interests and hobbies and does not talk about hers;

"dry" communication - the girl stopped caring and paying attention to you.
There are many polls on the topic to understand that she doesn't love you. The test shows accurate data if you answer all questions honestly without trying to justify the actions of a girlfriend.
Suppose you indicate incorrect answers (meaning that you will soften her behavior with various circumstances and answer the questions as you want and not as you are). In that case, accordingly, the test result will be incorrect.
My girlfriend fell out of love with me
your chosen one has a lot of free time but does not want to spend it with you because she has more important things to do than pay attention to a loved one;

her phrases and questions have become similar to "on duty" because she asks them out of politeness and not out of sincere interest;

she's got secrets from you that isn't petty like her lipstick is worth a lot more than she told you;

she may have a new hobby on the social network (a new male friend), which she, of course, will not talk about;

she stopped preening before dates; she doesn't care how she looks and how you look;

calls and messages from her became much less frequent; most likely, she stopped writing and calling first at;

in the evening, she is already trying to go for a walk without you but with her girlfriends;

she very often wants you to leave her alone, as she needs to be alone;

she is constantly looking for a reason to quarrel, finds fault with trifles, and does not compromise.
The above points will indicate how you can understand that a girl has fallen out of love. But you can always try to bring back the fire in a relationship if it's not too late.
How to make a girl fall in love with you?
If this is your new relationship, then you just need to be yourself. If the girlfriend never says I love you, then there are some tricks that you should use to make the girl fall in love with unconsciousness:
Smile more often, and try to joke as much as possible. Girls are very fond of funny guys.

Give sincere compliments. Try to emphasize her beauty, intelligence, and character traits. But do it gently and not too often.

Notice the little things: a new dress, a hairstyle, a manicure. If you notice the little things, girls appreciate it.

How to make a pen pal fall in love with you?

It has long been known that girls love with their "ears." It doesn't matter if you met in real life or not; it's quite easy to make a girl fall in love with you using messages. Sincerity, support, attention, and beautiful words are important for girls. If you can give her all this, very soon you will see that she has begun to treat you in a completely different way. Tenderness, affection, and care - that's what you really need. Even through messages, you can convey your attitude towards a person; the main thing is to find the right approach.
Why doesn't my girlfriend love me anymore
Often, routine and everyday problems become too difficult a test for lovers. And it happens that the woman is the first to give up, although she still continues to play the role of the guardian of the family heart by inertia. But some signs eloquently indicate that the feelings in her heart have already faded. How to understand why my girlfriend doesn't love me?
Indifference to the affairs of her husband. If earlier a woman bombarded her husband with questions about how the day went, knew the names of employees, and was aware of all his problems, now these stories are not interesting to her. She does not ask about anything, and even if a man tries to share with her some incident that happened to him during the day, she either listens inattentively or generally brushes it off, referring to being busy and tired.

Lack of jealousy. A bit of jealousy should be present in the relationship of lovers. She dont love you anymore if you dont care that you spent time with another girl. And if a woman doesn't care that her man flirts with girls before her eyes or constantly stays late at work, then it's worth considering if she herself has a connection on the side. Perhaps that is why she does not focus on such behavior of her husband.

Doesn't respond to messages. If a girlfriend stopped saying I love you, this does not mean she has fallen out of love. But women love to bombard their loved ones with all sorts of messages with a sweet expressions of feelings. And if she not only does not write herself but also clearly ignores the received ones, or answers very late, then it is unlikely that the relationship with this man is in the first place for her. Of course, there are times when a woman is really busy at work, but if she constantly demonstrates such behavior, her feelings definitely cannot be called love.

Loss of interest in shared hobbies. If earlier a woman enthusiastically went camping with her man or shared his passion for numismatics, now she does not even want to hear about things that previously aroused her delight. Of course, she can pretend to be interested for some time, but sooner or later, she will get tired of pretending.

Lack of joint plans. Usually, women like to plan further family life. But if she not only does not want to think about a joint future but also scornfully dismisses her husband's plans, then, most likely, the future will be different for them.

Unwillingness to share their problems. Women always need support, and usually, all their anxieties and doubts are laid out without concealment to a loved one. But if she even does not want to answer questions about why she is sad, it means that she no longer trusts her partner.
Register on GoDateNow; here, you can find new friends, companions, and maybe even a couple for life. Due to the fact that you can communicate with people from different continents, you can find a soul mate. In the section Girls online gallery, you can meet different girls. Online dating is much easier than dating in person. Want to learn more about dating and dating? Read Our Dating Blog.
There are no comments. Your can be the first