Sexy older women over 50
20.03.2020

Combating Ageism
While we rarely think about ageism, and we don't hear something like "Oh, he's/she's so old", "At your age" or "Aren't you too old for that?" less frequently then we used to before, ageism is alive and well, and it's not going anywhere in the next few decades. You can see it in birthday cards that display the prospective horrors of the old age. Sometimes we lie about our age on dating services, as we think that we'll draw less interest displaying how old we are actually. Women in their late 30s think that they have no chances on a dating market. Needless to say that according to that belief Dante's "Abandon all hope ye who enter here" must pop-up in the heads of single women over 50 who register on dating sites.
Women, definitely are most common victims of ageism, mainly because they get objectified in so many cultures. While a man is appreciated for his accomplishments, a woman is mostly appreciated for her looks. Woman's accomplishments would be taken into consideration only when her looks fade away. Probably, you would like to start arguing with us, but oops, you are reading an article about sexy women over 50. You see, the title already hints at ageism. Let's be honest, you would click on an article with the title "Best looking women over 50" or "Hottest women over 50", but it's unlikely that you would click on the article "Women over 50 in bikinis" if the title doesn't suggest that they are hot. It clearly shows that the vast majority thinks that women over 50 mustn't wear bikinis, unless they are hot.
So, here we are, fighting fire with fire, let's talk about women who are successful in proving that ageism has to go. Let's have a look at the most beautiful women over 50.
Susanna Hoffs, 59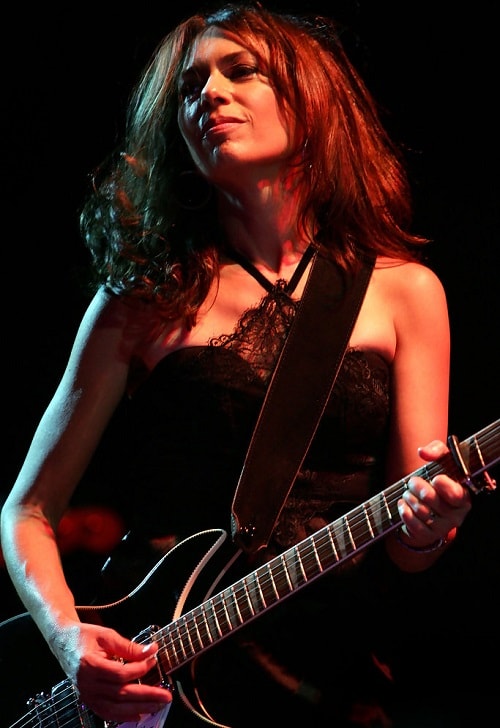 Susanna Hoffs may not be the most famous woman over 50, but she is definitely one of the sexiest women over 50, as she hasn't changed that much since the 1986 when her band's (the Bangles) second album "Different Light" hit the second position on Billboard 200. The future rock star was born on January 17, 1959 in Los Angeles. As a child Hoffs was exposed to the music of the Beatles, which led to her learning how to play the guitar in her teens, and forming one of the first all-female rock bands in the history in her early twenties.
Julianne Moore, 57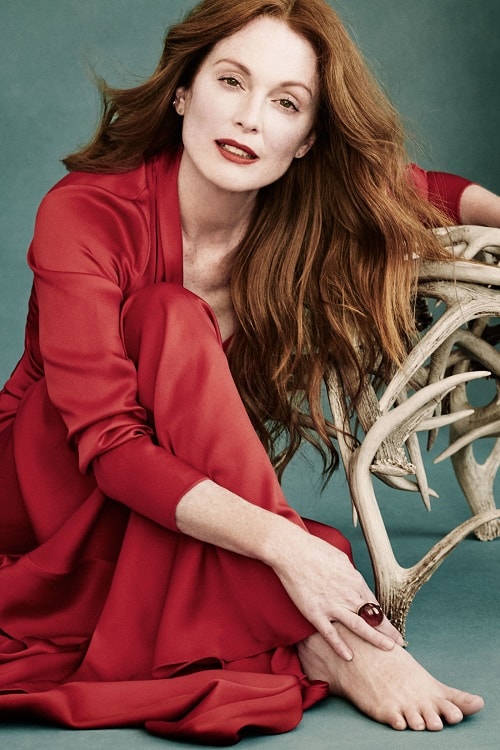 If you think that women over 50 are vastly discriminated when it comes to dating, you are absolutely wrong. Even celebrities are not safe from ageism, especially actors. When an actress turns 40, she mainly starts getting offered fewer roles than in her twenties or thirties. Julianne Moore is one of a few actresses who was never affected by ageism. Since her debut in Robert Altman's "Short Cuts" (1993) Julianne Moore has appeared in more than 60 films. Her career, spanning over three decades, doesn't seem to slow down anytime soon. As of 2018, Julianne Moore is cast in two upcoming films, Paul Weitz's hostage drama "Bel Canto" and Sebastian Lelio's "Gloria", where she would star along with Brad Pitt and Michael Cera.
Donna Tartt, 54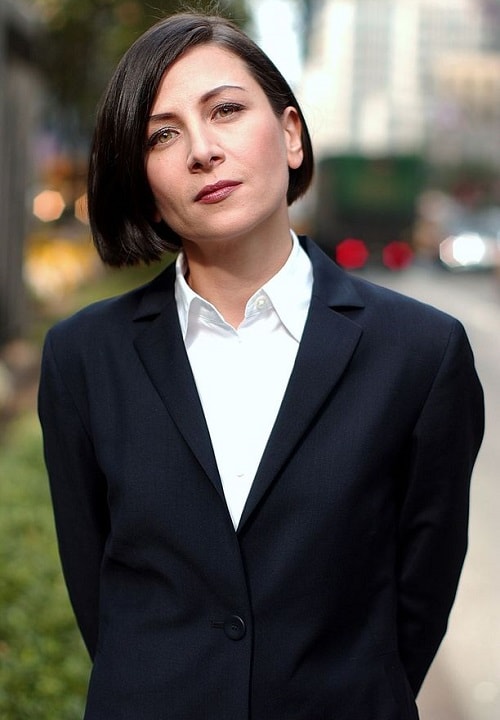 Here we would drift away from the ageism topic, as writer is one of a few professions not affected by ageism. The Mississippi-born writer Donna Tartt is definitely one of the most beautiful women over 50. Although her writing career spans over three decades, Donna Tartt has published only three novels, with a ten-year gap between each. Her first novel "The Secret History" (1992) received an initial print of 75,000 copies, as opposed to usual 10,000 of a debut novel, and went on to sell over 5 million copies. Her last novel "The Goldfinch" (2013) won the Pulitzer Prize for Fiction and sold over 3 million copies, with a film adaptation scheduled for the release in 2019.
Cindy Crawford, 52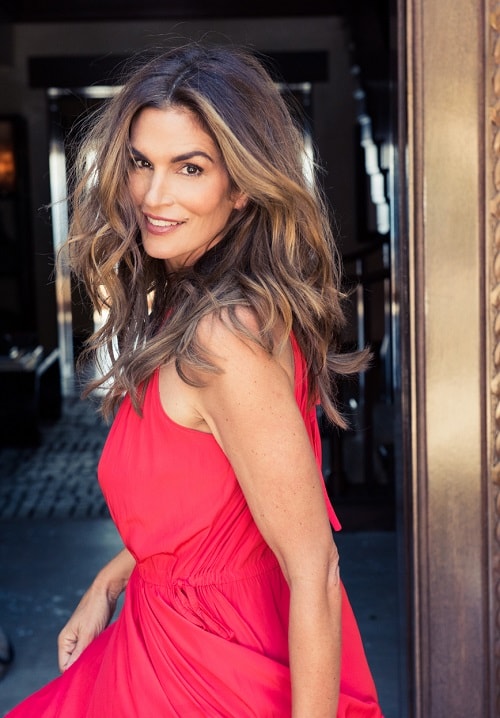 Cynthia Ann Crawford is the only person, who managed to change the perception of the "sexy American girl". The term "sexy American girl" was mainly associated with a blue eyed blonde girl-next-door, but Crawford's popularity proved that a sultry brunette with brains can define sexiness as well. Cindy Crawford's popularity as a model, led to her receiving roles in films and TV series. VH1 named her the third hottest celebrity of the 1990s, and she was named one of the 100 Hottest Women of All Time by Men's Health. As of 2018, Cindy Crawford remains one of the most beautiful women over 50.
Angela Bassett, 59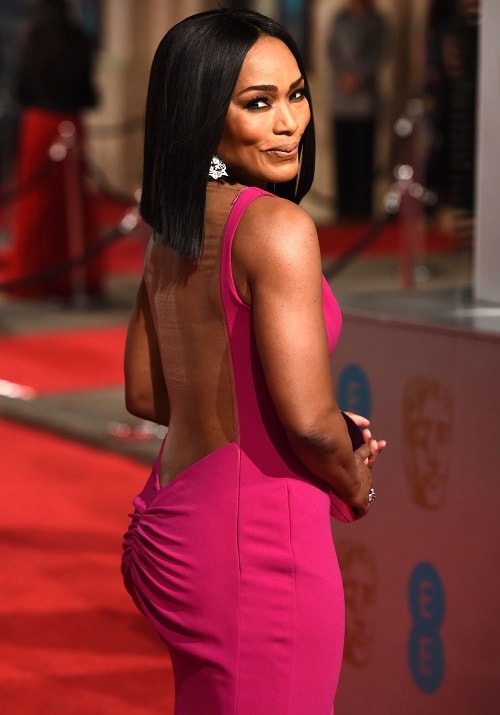 Angela Bassett made her first appearance in 1985 in the made-for-TV-movie "Double Take". Since then she appeared in more than 90 films, TV-series and TV-films. Her portrayal of Tina Turner in 1993 biopic "What's Love Got to Do with It" earned her an Oscar nomination. Throughout her career Bassett received 59 nominations, and 30 awards, including Golden Globes and Emmy Awards. She was series regular for four seasons of "American Horror Story". Her latest film is "Black Panther" (2018), which has already grossed over $1 billion worldwide.
Sharon Stone, 60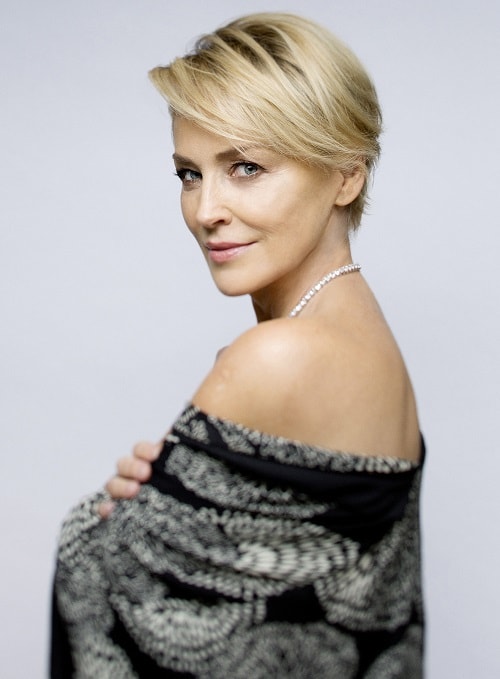 Although by the early 1990s Sharon Stone had around 20 films behind her back, she became a superstar after her role in "Basic Instinct" (1992), where she played a maniacal Catherine Tramell. The role earned her two MTV awards, including the MTV Movie Award for Most Desirable Female, and a Golden Globe nomination for Best Actress. Since "Basic Instinct", Sharon Stone has appeared in more than 50 films. Now, in her 60s, while still one of the most desirable and good-looking women over 50, Stone is finally being appreciated for her acting accomplishments, rather than for her looks.
Monica Belucci, 53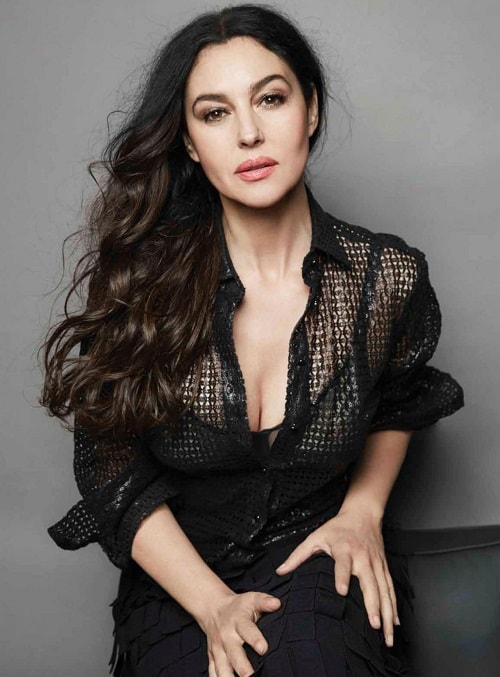 Monica Belucci began modeling at the age of 13, and by the end of the 1980s she was one of the most prominent models in Europe. Her acting career started in the early 1990s, and since then she has played everything from rape victim and Bond Girl to Mary Magdalene and Cleopatra. As of now, her last screen appearance was in the third season of "Twin Peaks" (2017), and let's be honest, you are definitely one of the hottest women over 50, if you appear as yourself in a dream sequel.
Salma Hayek, 51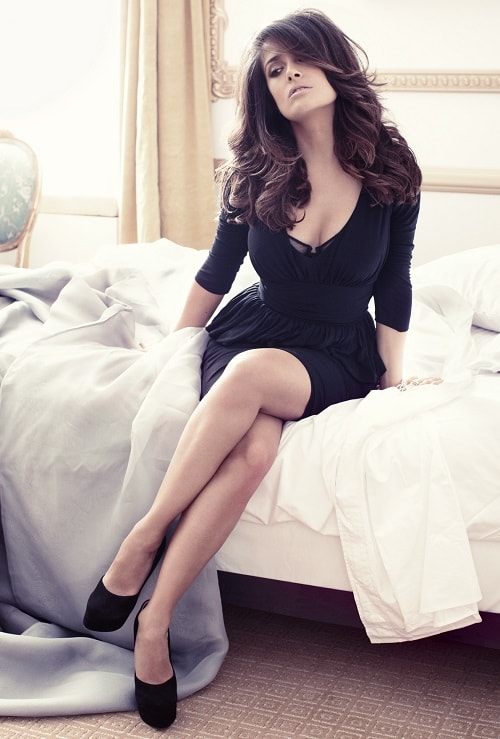 Salma Hayek was born on September 2, 1966 in the family of an opera singer and oil company executive. Hayek started her acting career in popular Mexican telenovelas. Her first English-language film was Robert Rodriguez's "Desperado" (1995). Her career earned her a lot of awards and nominations, including a nomination for Academy Award for Best Actress for her portrayal of Frida Kahlo in the biopic "Frida" (2002). Salma Hayek's career is not slowing down, and she remains one of the most successful and beautiful actresses over 50.
Kim Cattrall, 61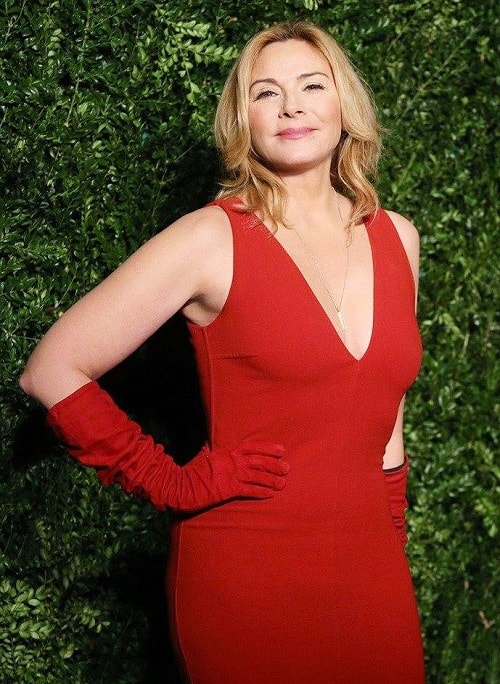 Although, Cattrall's career spans over five decades, she is best known for her portrayal of Samantha Jones in the "Sex and the City" TV-series. Since 1975, the British-Canadian actress appeared in over 40 films, and has over 30 TV-series and made-for-TV-movies. Cattrall is one of the most beautiful actress over 50, and her concept of staying beautiful is embracing your age, rather than trying to fight it with cosmetic surgery. Aside from that, Cattrall refused to reprise her role as Samantha Jones in the third "Sex and the City" movie, hopefully ending the slaughtering of original TV-characters.
Jessica Lange, 68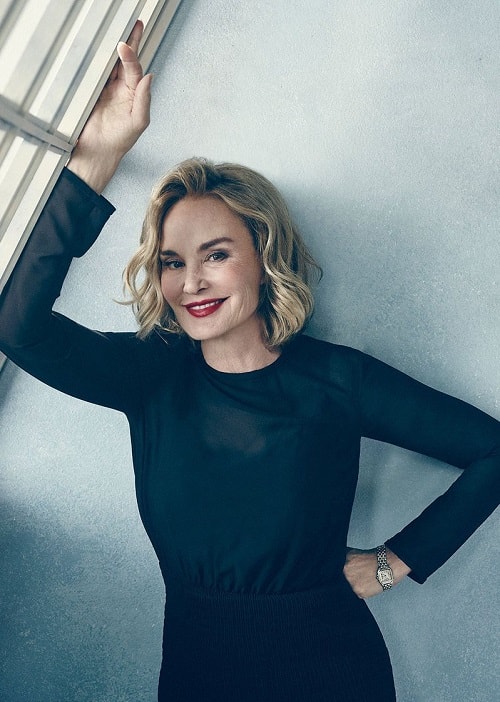 Jessica Lange is one of the most successful American actresses. Throughout her career she has earned two Academy Awards, one Tony Award, three Emmy Awards, and five Golden Globe Awards. Her work in films, theatre, and television gained her worldwide recognition. In her latest roles in TV-series "American Horror Story" and "Feud" Lange portrayed strong female characters that makes the sole idea of ageism pointless.
Demi Moore, 57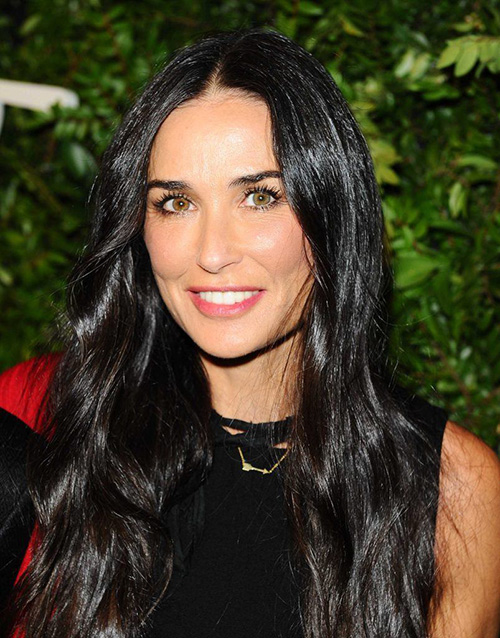 Demi Moore is a Hollywood star who has long been a symbol of success. The charming smile of the former model, songwriter, and now a famous actress mesmerizes at first sight. Despite her age, Demi continues to embody beautiful women on the screen, over whom the years have no power.
Madonna, 61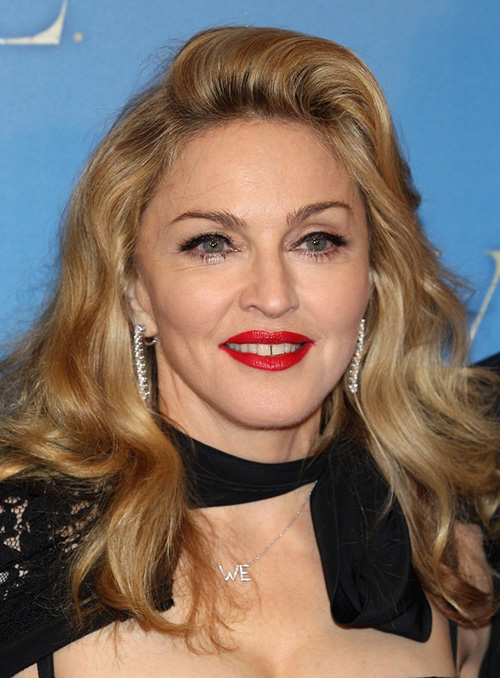 We can only envy the energy of this beautiful woman. Having burst into the musical Olympus, Madonna not only to gives concerts but also manages her own company, records clips, and appears in films. The singer's personality is surrounded by multiple scandals, but without them, there is no success and popularity.
Elizabeth Hurley, 55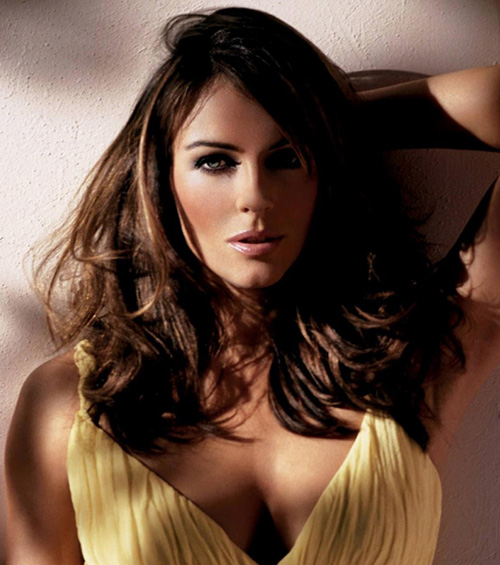 After her successes at Britain, the bright actress went to conquer Hollywood, where her first film was the action movie Passenger 57. The energetic and cheerful Elizabeth didn't stop only with her acting career, having founded her own film studio. Now she continues to appear in movies. She is also a successful film producer.
Austin
Yep, some women manage to stay hot and attractive even in their 50s. I hope my future spouse will look the same wonderful later in life as these women.
16.07.2020 15:33
Fabio
I will never stop admiring these women. They just look great. I think that sports, proper nutrition, and cosmetic procedures are doing their job. But if all women on earth looked like them, men would be very happy.
22.07.2020 11:46