Why Divorced Ukrainian Women Are Looking for Foreigners
21.12.2016
The industry of online dating experiences an enormous boost nowadays. New apps and sites emerge and new users come there daily. Basically, there are two main groups of online daters. Those who belong to the first one search for matches living nearby. Representatives of the second group prefer taking a risk and look for a potential mate overseas.
Consequently, a growing proportion of people choose foreigners and intercultural couples become today's norm. There is yet another interesting tendency: single men from all around the world wish to find women in Slavic countries. On the other hand, more and more ladies from the former Soviet republics get to thinking about settling down with a foreigner. Why does this happen?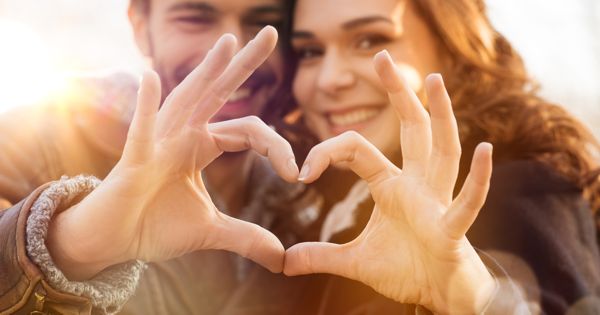 Speaking about men, it's relatively clear. In the Western world, girls follow the feminism directives. On average, they are less focused on building a successful love life than on building a successful career. The border between gender roles blurs and this fact makes Western guys sad. They want to be real men by their women's side. And Slavic ladies give them such an opportunity.
As for the fair sex, the motives of Slavic girls aren't clear for most foreigners. In their society, there are thousands of myths about Russian and Ukrainian females. They say they only chase for wealth and EU or U.S. citizenship. According to these conceptions, girls from Eastern Europe are uninterested in any professional self-realization and personal self-growth. Is that true? Today, we'd like to discuss the real reasons why Ukrainian women wish to share their lives with Western men.
The image of a foreigner in the eyes of Ukrainian women
By marrying a foreigner, a girl can safely decide between motherhood. In this regard, men from Ukraine are much inferior to foreign ones. Financial status always attracts women and that is why young single men from the USA are always in great demand. They are the most popular. Then go the Europeans, mostly Germans and Italians. Recently, Turkey has become a leader. This country today is a trend in divorced women dating.
Americans, if they fell in love with divorced women, rush to develop relationships. Give expensive gifts, quickly go on contact. They are sincere and expressive. They like to please the beloved, and this is a huge plus. Europeans are approaching more and more slowly. The girl should try to stir up the candidate. But they are solid and have strong family values.
Turkey is now the country most closely connected with dating a recently divorced woman. Girls who are fluent in English or Turkish have many opportunities in this country. By marrying a Turk, you can easily open your own business and successfully develop it. A foreigner will not carry on empty talk, as he values his time. If his plans do not include marriage but only flirting, he will surely tell about this even before the meeting. If the man is ready to fly to the meeting with a woman - this is the guaranty of his serious intentions.
What also attract foreigners in the eyes of Ukrainian women is that abroad young men at the age of 18 are separated from their families and learn to live independently. Therefore, almost all foreigners are looking for not only beloved, girlfriend, mistress, but also a mother in the face of their Slavic girlfriend. Beauty for Europeans is by no means in the first place. But the tenderness and maternal care are appreciated.
Any men are like children. They are afraid of ridicule and rejection, they require praise and admiration. But, if all this is given to them, they are ready to move mountains and do anything for their beloved.
Willingness to change their lives for the better
Modern Ukraine goes through the critical changes that cause economic instability within the country. There are certain troubles with the law, employment, and salary level. No wonder people look for any opportunity to upgrade their social status. In the EU and the USA, citizens don't face issues like that. So Ukrainian ladies wish to move to more "civilized" areas in order to earn more and improve the overall quality of their lives. However, they don't want to end up being wealthy singles. To avoid this problem, many of them try to find soulmates in their dream countries.
The flat question in Ukraine remains unsolved
In other words, we are talking about the housing question that causes inconvenience to all citizens of the former Soviet Union. During that era, the entire real estate in the republics was the state property and it was quite hard to obtain a separate home. Today, the situation gets better but many families still have to share one flat between several generations: there's not enough dwelling space or it is too expensive. In the West, people live under the principle "my home is my castle" and this highly attracts Ukrainian girls.
Longing for social freedom and chivalry
This may sound odd but Ukrainian women don't have the same degree of freedom as their counterparts in the West. In their society, the conception of gender roles and rights is slightly out-of-date. Local men, in general, get more profitable jobs than women and have more career options. Besides, many of them lack courtesy. Ukrainian girls are simultaneously ambitions and feminine so they want to obtain the same opportunities as men and be wooed. Seems like in western countries, there are more gentlemen ready to give this all to them.
They prepare the grounding for their future families
Finally, we've come to the main purpose. Eastern European women were and are the bearers of eternal values. Despite they get emancipated, Ukrainian girls definitely know that their principal aim is to have a happy family. To that end, any of them seeks a decent man capable of making a loving husband and father. Raising children in Ukraine may not be the easiest job so a great many of local females search for the best living conditions.
As you can see, the desire of Ukrainian ladies to date guys from abroad has isn't motivated by their loathing of their country or their fellow countrymen. They love their motherland as well as their families and friends. Be sure, these women clearly understand they will have to leave their dearest ones behind and start a completely new life overseas.
Moreover, a regular Ukrainian woman doesn't want to be a burden to her husband. Just like Western females, she is concerned about her self-development and career. But unlike her foreign sisters, she also makes a committed partner and a caring mother since a family remains her core life goal. We hope that now you know why exactly Ukrainian women look for lifetime partners in other countries. Don't listen to any rumors and follow what your heart tells you!
How to date a divorced Ukrainian woman
The number of Ukrainian women who want to marry foreigners has increased one and a half times over the past three years. According to the marriage agencies of Kyiv, Donetsk, Lviv, and Kharkiv, the demand for men from Muslim countries has increased incredibly. And if the Europeans marry Muslims relying on material support then Slavic girls are often ready to live with the Turks (young men from Turkey are the most common choice of Russians and Ukrainians), without requiring them to be the breadwinners or even sponsoring their beloved.
But when you are a foreigner seeking for your love in another country among women who have lived through a divorce, you should be twice as careful as you can. It requires great skill and real patience to approach such a woman because you will have to do everything possible to make her believe in love once again.
Do not worry about the children. When dating a divorced woman in Ukraine you will not experience anxiety towards your future family and its size. Women from this country are all up for having a couple of children and will be just glad to give birth to a beautiful son or a daughter after you get married. It is not a problem even if a woman already has children, you will be surprised at how well she can explain the kid which role you will be playing in their new life and how to treat you. Normally, one day you will wake up to hearing her children call you «daddy» because she will do everything for you to be accepted if you make efforts to be a good dad for them too.
It is a little bit of a shame for a woman to be left alone with children after a divorce in Ukraine, she can feel used and left alone. At the same time, people respect such women because everyone knows it is not easy trying to keep yourself together after a divorce and care for the kids at the same time. So, even if she already has children, they will be of zero inconveniences for you and your beloved will do everything so that you have another kid together.
Discuss your future. It is important that you showed her your real intentions, everything should be talked through in details, where you will live, who will earn money, what do you expect from your joint life because she has been already once deceived and left alone. Unfulfilled expectations still hurt and a divorced woman either gives up dreaming and hoping for the better at all or starts treating all men with suspicion. You should be clear and leave no room for the double context. Even if some cultural differences make it hard for you to find a common language, stay honest so that she knows what she agrees for marrying you.
Otherwise, she will get a divorce after the first serious quarrel again. Because she has already done this once and the first time is always the most painful. After that, any misunderstanding can cause a breakup that will become a ritual for her.
Act more than talk. You will not surprise her with beautiful words or flowers, she needs actions and it relates to all Ukrainian women, and when we talk about the divorced ones, double your efforts to show what you are capable of. She does no longer believe in loud words and promises, she waits for you to help her with personal problems, carry children to school, buy food, come up with plans for holidays and tell her about your family. She wants all your promises to be proven by deeds, otherwise, she will think you are just another one of those chatterboxes.
Respect her culture. Ukrainians are extremely proud, she will not tolerate you making fun of her traditions, not being ready to meet the whole family or not understanding the peculiarities of life in this country. Of course, she may be tired of living a single life of a divorcee in a country where they are treated as flawed or odd ones out. It is for sure that she wants you to get her away from here and give her the paradise-like life of leaving abroad she has been dreaming of since childhood. But she loves her country and is willing to learn everything about yours. Traditions, rituals, customs, proverbs, songs, and history are a huge part of every Ukrainian's life and if she has got a divorce it doesn't mean she is a cultural background-less human being now. Do not treat her as someone you can simply marry and take with you as a trophy, ask questions about her country, show that you like it very much and you will win her heart.
Give her time. These women are spontaneous yet very wise, strong but scared of being left alone. And if we take divorced Ukrainians, they are even more suspecting and on alert, a woman that has once experienced a breakup with her husband is now desperate enough to rush into the embraces of any passer-by but at the same time will not let you close until she is confident in you. That is why do not try to put pressure or be too assertive, she will notice the good things you do for her and they talk more than words. Especially consider the fact that Ukraine is a modest and very traditional country, people here are not as liberated as the rest of Europe, so relationship between you may need some time to fully develop into marriage.
Douglas
I think a disappointment in the previous partner is a root cause of their desire to look for a new soulmate abroad. They hope to meet people with a different mindset there.
16.07.2020 14:47