Why Divorced Ukrainian Women Are Looking for Foreigners
21.12.2016
The industry of online dating experiences an enormous boost nowadays. New apps and sites emerge and new users come there daily. Basically, there are two main groups of online daters. Those who belong to the first one search for matches living nearby. Representatives of the second group prefer taking a risk and look for a potential mate overseas.
Consequently, a growing proportion of people choose foreigners and intercultural couples become the today's norm. There is yet another interesting tendency: single men from all around the world wish to find women in the Slavic countries. On the other hand, more and more ladies from the former Soviet republics get to thinking about settling down with a foreigner. Why does this happen?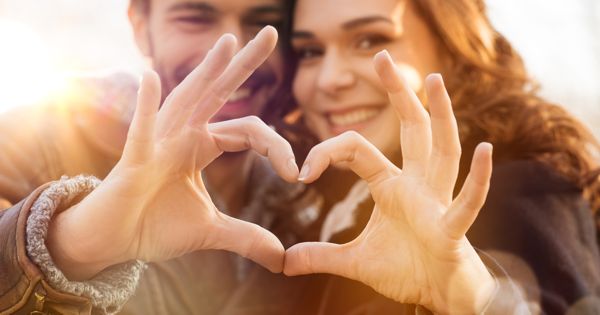 Speaking about men, it's relatively clear. In the Western world, girls follow the feminism directives. On average, they are less focused on building a successful love life than on building a successful career. The border between gender roles blurs and this fact makes Western guys sad. They want to be real men by their women's side. And Slavic ladies give them such an opportunity.
As for the fair sex, the motives of Slavic girls aren't clear for most foreigners. In their society, there are thousands of myths about Russian and Ukrainian females. They say they only chase for wealth and EU or U.S. citizenship. According to these conceptions, girls from Eastern Europe are uninterested in any professional self-realization and personal self-growth. Is that true? Today, we'd like to discuss the real reasons why Ukrainian women wish to share their lives with Western men.
Willingness to change their lives for the better
Modern Ukraine goes through the critical changes that cause economic instability within the country. There are certain troubles with the law, employment, and salary level. No wonder people look for any opportunity to upgrade their social status. In the EU and the USA, citizens don't face issues like that. So Ukrainian ladies wish to move to more "civilised" areas in order to earn more and improve the overall quality of their lives. However, they don't want to end up being wealthy singles. To avoid this problem, many of them try to find soulmates in their dream countries.
Flat question in Ukraine remains unsolved
In other words, we are talking about the housing question that causes inconvenience to all citizens of the former Soviet Union. During that era, the entire real estate in the republics was the state property and it was quite hard to obtain a separate home. Today, the situation gets better but many families still have to share one flat between several generations: there's not enough dwelling space or it is too expensive. In the West, people live under the principle "my home is my castle" and this highly attracts Ukrainian girls.
Longing for social freedom and chivalry
This may sound odd but Ukrainian women don't have the same degree of freedom as their counterparts in the West. In their society, the conception of gender roles and rights is slightly out-of-date. Local men, in general, get more profitable jobs than women and have more career options. Besides, many of them lack courtesy. Ukrainian girls are simultaneously ambitions and feminine so they want to obtain the same opportunities as men and be wooed. Seems like in western countries, there are more gentlemen ready to give this all to them.
They prepare the grounding for their future families
Finally, we've come to the main purpose. Eastern European women were and are the bearers of eternal values. Despite they get emancipated, Ukrainian girls definitely know that their principal aim is to have a happy family. To that end, any of them seeks a decent man capable of making a loving husband and father. Raising children in Ukraine may not be the easiest job so a great many of local females search for the best living conditions.
As you can see, the desire of Ukrainian ladies to date guys from abroad has isn't motivated by their loathing of their country or their fellow countrymen. They love their motherland as well as their families and friends. Be sure, these women clearly understand they will have to leave their dearest ones behind and start a completely new life overseas.
Moreover, a regular Ukrainian woman doesn't want to be a burden to her husband. Just like Western females, she is concerned about her self-development and career. But unlike her foreign sisters, she also makes a committed partner and a caring mother since a family remains her core life goal. We hope that now you know why exactly Ukrainian women look for lifetime partners in other countries. Don't listen to any rumors and follow what your heart tells you!
There are no comments. Your can be the first