The Loveme.com Review
10.11.2017
For the most part, people don't want to spend much time, trying to find out how this or that thing works as well as they don't want to guess what the site is made for. People want everything to be simple and understandable with just one look because otherwise, it is necessary to waste time. Modern sites tend to attract their users with their easiness in all respects, the same thing refers to the online dating sites. It is necessary to understand the specificity of the site without an in-depth study.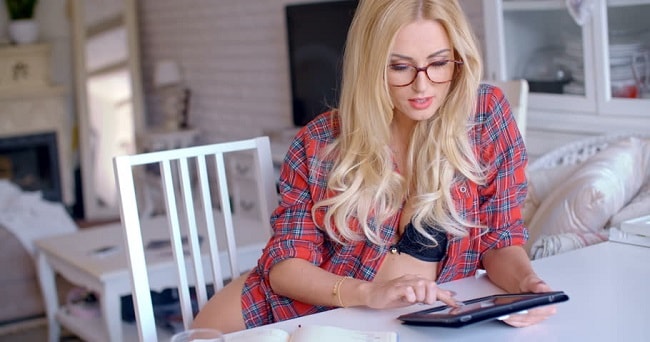 Specificity of www.loveme.com.
If it is the first visit to loveme.com, it is hard to know where to start because of too much information on the landing page. It is just overburdened with so many sections, pictures and too long texts that not everyone will decide to read till the end. It is necessary to mention that www.loveme.com website may seem quite difficult for both modern and older generations. The first one will not want to waste much time studying it when there are so many other contemporary dating sites, and the older generation can consider it to be cluttered and difficult for understanding. Despite being cluttered, it frankly shows its main sections and gives information almost to the fullest extent without registration.
Registration on www.loveme.com is free, it allows you to create a profile, communicate with beautiful girls from Ukraine, Russia, and some Asian and Latin America countries. You can also save all written messages as drafts. After registration, you will be able to use all features of the site. However, there are no free options besides registration. So, you need to buy a membership in order to start communicating with girls.
Communication with all the girls can come in the form of sending letters, three-way phone translation and a romance journey, besides it is possible to watch women's videos. Anyway, if you want something bigger than just viewing profiles of charming girls, you need to upgrade to a paid subscription.
In this one of the loveme.com reviews, it is necessary to mention that there is an interesting search function that allows you to make a general or a very specific search. For example, you can choose not only age, religion, weight, and height but also zodiac sign, Chinese horoscope sign, country and even a region. Besides, if you are a registered user, you can save your search options.
One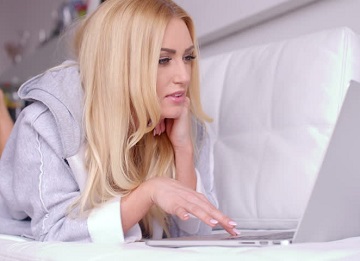 of the most annoying features that is often mentioned in the loveme.com reviews is a video that starts playing automatically when you visit some pages of the site. Besides, it is hard to understand clearly what is the purpose and what levels of the membership you can have. It seems that the main emphasis is placed not on communication itself and getting to know each other better before a meeting but on short-term multiple voyage to Ukraine, Latin America, and Asian locations year-round. For some people, it may seem not the better way to find a match.
More detailed points of loveme.com review
Registration process
You will not spend too much time, creating your profile and uploading photos. Unfortunately, you cannot use your other profiles and register, for example, via Facebook, however, this is not a big problem. You just need to answer the standard questions (for example, your relationship status, ethnicity, education) and write down your description, including hobbies and interests, write about your image of the perfect match, you can also add some additional comment. You can write all these points in a freeform. When you are going to tell about yourself, you can write about your special features, for example, that you are a very caring person who knows how to succeed in everything. However, in order to get the best of this site you need to upgrade your account.
Users & communication
Anyway, if you are going to communicate with girls, you have to pay for everything at once after registration because only registration is free. Despite the fact that on the site there is a mention of three levels of membership (platinum, gold, and silver), you can find information only about platinum and non-platinum members. The payment terms make you choose the platinum membership at once as the best option. So, if you are a platinum member, you will pay $2.50 per letter instead of $9.99, and if you want to get a letter with translation, you will pay $7.49 as a platinum member. If you a platinum member, you can watch all women's videos for free, and if you are not, then you will pay for each video. In order to activate this platinum membership, you have to pay $95.00 and then pay $29.95 a month. And if you want to use the main offer of this site and go on travel, for example, to Ukraine, then you should be ready to spend more than $3400 for 9 nights.
You will meet many beautiful girls, but will hardly meet your soul mate without previous preparation and the stage of getting to know each other better. Try to find some other loveme com reviews in order to look at the situation from all sides. However, if you want to read honest opinions, search for them on the Internet and don't read just testimonials on the site itself.
Anti-scam policy
The staff of the site frees themselves from the responsibility of any loveme.com scams. Nobody can guarantee you the privacy of information that you give to somebody via the site as well as nobody guarantees you the accuracy of any translations done on the site (even if you have paid for that.) When you register, you automatically agree to release the staff of the site from any liability for the use of any information obtained by any third party as a result of your use of this service. Besides, the staff of the site is not responsible for the content of any messages that you get, using this site. So, only you are responsible for loveme.com scam. Be aware of that, and don't send your private information in any case.
There are so many different topics that can be discussed without sharing personal and intimate information. Remember that nobody verifies or confirms information that is posted on the site by users, as well as nobody is responsible for the content or actions that may result from the posting of such information. Read very carefully all the points of the terms and conditions on the site in order to protect yourself in advance.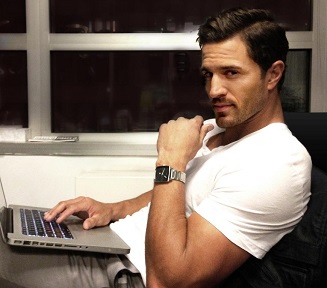 User rights
The staff of the site reserves the right to limit partial or full access to the site by any user(s), at their discretion. They might temporarily or permanently suspend certain services without previous notice or liability. Besides, they can refuse service, including trips to any member at any time for any reason as well as they reserve the right to block these users. Nobody will notify you of any changes, so you need to review all the important information from time to time.
What About Advantages and Drawbacks of loveme.com?
Mentioning the main advantages, it is necessary to tell about the following:
Impressing a number of charming women from many countries on the site;
Free account;
Ability to meet the girls in their native country if you have enough money.
Mentioning the main drawbacks, it is necessary to tell about the following:
High prices for communication;
Poor anti-scam policy;
Uncomfortable viewing of profiles.
Patrick
Back in days, I ran into this site somewhere on the web, but it didn't impress me at all. Nowadays there is a huge number of more user-friendly and worthy dating services.
16.07.2020 15:26