10 Attractive Traits in a Man
19.06.2018
What makes a man who he really is? This issue has been raised many times, and everyone has their own response to it. For example, someone believes that a man is what he reads. Another one believes that you can learn a man's character from a conversation, while still another will claim that clothes make the person. That's right because naked people have practically no influence on society. Every man has some features which can differ depending on the culture, but there are still some vital traits that are manifested in any real man. All these traits are essential ingredients of masculinity, which attracts women.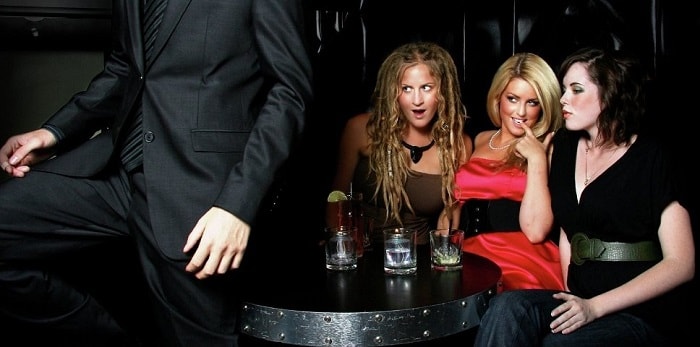 What are the main constituents of a man's character?
1. Physical. Physical capabilities are an important part of a person's life, regardless of what they are for. This feature is the simplest and, at the same time, the most important in many cases, starting with self-preservation to mating. Man's masculinity and health make him an attractive candidature for women while his strength and height are still determining factors in the modern world.
2. Functional. At all times, ability and desire of a man to provide people who are dependent on him is central to the traits of a good man. If you simultaneously use your physical abilities, mind, common sense and the pursuit of success, you can achieve a lot. Regardless of their geographical and social status, most men work to provide for their families and create a comfortable atmosphere in the general concept. This is a common role, the stereotype of a real man in society.
3. Sexual. When it comes to a relationship, a man has an advantageous position. Unlike women, a man has always been allowed to stay a bachelor even at a more mature age. Striving for independence and freedom, as a rule, is a sign of a masculine character. The man's role as an aggressor in the search for a partner is often recognized in most cultures, and the rule remains unchanged even today.
4. Intellectual. Men have always been of the opinion that it is better to rely on the mind than on intuition and emotions. Using their brain and logic, they can look at the situation objectively and find a rational way out. Education and skills can be considered determining factors in the development of men.
What women find attractive in men?
Men can easily determine the sexuality of a girl, they just need to look at her and make sure that she has a perfect ass, full breasts, attractive face, and body. Of course, one can also mention personal charm, but, usually, men think about it later.
Meanwhile, it is much harder for girls to understand whether you are sexy or not. Few women think that appearance is the crucial moment. Usually, they look for other attractive traits in a man. It is possible to say that they are more selective when choosing those with whom they are going to have sex and start relationships. So, men have to work on themselves on an expedited basis when they meet their perfect soul mate. So, what do girls find attractive in men?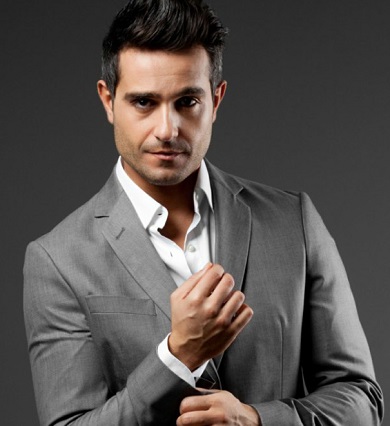 1. Confidence. Confidence is the basis of masculinity. A universal quality that helps in work, in friendship, in relationships, and in extreme situations. If you are self-confident, then most of the psychological problems don't have such a big meaning for you, and all practical problems suddenly become solvable and simple. Any woman understands that confidence is one of the best traits in a man, and it should be definitely at the very beginning of the list. It might sound a little bit strange, but self-confident men attract women and can easily turn them on.
2. The sense of humor. It is one of the most attractive traits in a man. Many women are ready to forgive men for the small stuff if they have a great sense of humor. However, it is important to note that girls are attracted not by jesters, who just mockingly joke and get ridiculous all the time. Women are attracted by men who joke at a good time, can laugh at jokes of their girlfriends, allow women to relax and forget about some problems with the help of humor.
3. Empathy. A big part of men doesn't want to listen to complaints of their women. It's boring and unbearably dull. When a girlfriend starts complaining about her "difficult" life, then, often, this talk makes her boyfriend drowsy. However, it is important to stay awake to show yourself from the best side in a sexual way. What is the connection between empathy and sex? In addition to the fact that empathy is one of the good traits in a man, it affects the girl's ability to turn on. Sexual arousal of a woman, which occurs, first of all, in her head, starts with a simple understanding that a man can feel and recognize her emotions. If there is no such connection, then it is extremely difficult for the girlfriend to perceive you as a sexual object.
4. The ability for verbal sex. There are two types of verbal sex. The first one is a mild verbal flirtation, which is expressed in sensual confessions. In other words, it is a verbal love game that gradually leads to sex. The second type is a dirty talk, which implies erotic fantasies. Both can serve as an excellent "weapon" in sexual life. However, you should understand that if the first type is suitable for any situation, then the second type of verbal sex should be practiced on the "familiar territory," otherwise you will be misunderstood or even considered a pervert.
5. Attentiveness. Girls like surprises, which are expressed in small signs of attention. For example, a soft kiss on the neck, gentle touch, simple courtesy (opening the door, pulling the chair out, offering a cup of coffee). The main thing is that all these signs of attention should be a pleasant surprise for her and not a formality that means nothing, except adherence to traditions.
6. Full control in sex. You understand that sex can be different. It can be rough, it can be soft, it can be unusual. Girls like different types of sex, so it's important to bring variety into this process. However, you will find few girls who like uncontrolled behavior in bed. It's important for them to know that you are "sober" when you have sex with her. This means that you should pay attention to the process and help her get pleasure.
7. Intelligence. The level of your intelligence is extremely important for your attractiveness. If a woman understands that you are smart, you know how to use the brain, then you will be able to win a competitive struggle with much stronger (in the physical sense) males. Will it make your sex better? Of course. Firstly, some girls believe that smart guys are much more attractive than ordinary ones, and intelligence is one of the main traits of a man. Secondly, the girls like to talk to the guys after sex, and if you cannot say anything clever, then there's no point to continue such a relationship. So, do your best to become smarter.
8. Ambitions. There is nothing worse, in the view of women than a man who does not have any aspirations in his life. A person who has a goal, regardless of the area of its implementation, as a rule, is more passionate and attractive. Therefore, such a man has a better chance of success. So, the sound ambitions are one of the important traits in a man.
9. Cleanliness. Girls always notice when a guy is watching his appearance. This does not mean that you absolutely must be a metrosexual, constantly taking care of a fashionable haircut, etc. Moreover, if you're too fixated on your appearance, the girls will not like this. Nonetheless, a man who wears clean clothes, who has clean nails and who doesn't smell like a buffalo looks very attractive.
10. The sense of style. The sense of style is your ability to prove yourself in the eyes of other people. Sloppy style suits only some people and only in those cases when it is appropriate, for example, at concerts, festivals or simply on walks in an informal setting with friends or a girl. Just imagine how weirdly you will look in a T-shirt and shorts at a social event or at a meeting with business partners. If you want to look well-groomed, then you need to wear only suitable things.
The main traits of a good man
You might be well aware of the fact that almost all the women are sure that there are no real men on this planet. "A real man" is a fictional character who lives in the world of women's dreams.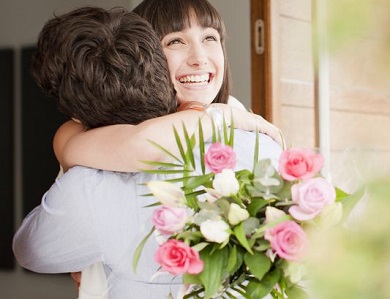 They have invented it, and now, they are trying to cultivate this image among the masses. It is not surprising that they haven't managed to implement it. Women have a beef with their men, they are still trying desperately to create or raise some ideal. And nobody can give 100% guarantee that this ideal will suit them. Nonetheless, men shouldn't ignore women's pleas and reproaches. Every man has the strength to become just a good man, who might be far from ideal, but who is still a real man. There is a short list of character traits of a good man, who women are dreaming about. Probably you have at least several traits of a good man.
1. Ability to love and respect. You should admire your girlfriend and accept her as she is. Yes, it is not the easiest task to do, and it is extremely difficult to achieve perfection in this matter, but you can still try. A good man likes not only a body of his girlfriend and sex with her, but he also loves her soul. If you have chosen the woman, you should try to become not only her sexual partner but also a good friend to rely on. A good man tries to cope with all the problems without reaching a breaking point. Ability to respect the partner is one of the traits of a real man.
2. Honesty. Liars don't deserve to be happy in this wonderful world. Good men do not lie, they are faithful and honest. After all, loyalty is the key to a healthy relationship. If you have a partner, there is no necessity to cheat on her. If something is wrong in your relationship, try to cope with this problem with or without professional assistance. Today, it is quite normal to turn to a couple's counselor and try to sort yourself out instead of starting another love affair.
3. Ability to support. A good man does his best to protect and support his woman not only physically but also emotionally. This is a true and justified demand of any partner. Don't think that nothing can be perfect from the woman's point of view. Your responsibilities as a partner are to ensure the financial security of your family, be able to physically protect your woman and try to make her happy. Talking about healthy relationships, a good man perceives his partner as a soul mate, and if your woman needs your support, you should provide her with it and vice-versa.
4. The sense of responsibility. A good man is able not only to make categorical decisions but also to bear full responsibility for them. He doesn't try to put all the blame on his partner or on the cat. You should better learn how to say that you are sorry when it is necessary. After all, if you already messed up once, then it is better just to admit your guilt and move on. The sense of responsibility is one of the main traits of a good man.
There are no comments. Your can be the first