Cheap and Fun Winter Date Ideas
22.11.2018
Winter is an extremely cold and not always pleasant season. However, this does not prevent it from being a romantic period as well. In winter, we can spend a date so that it will be remembered for a long time. Of course, winter does not always make us happy with frost and snow. We often see dirt, rain, and slush from the window. But despite the gray and boring weather, a date in winter can be arranged properly and bring maximum pleasure. How to spend time together and warm the hearts during the cold season? Let's consider some options that winter romance can offer us.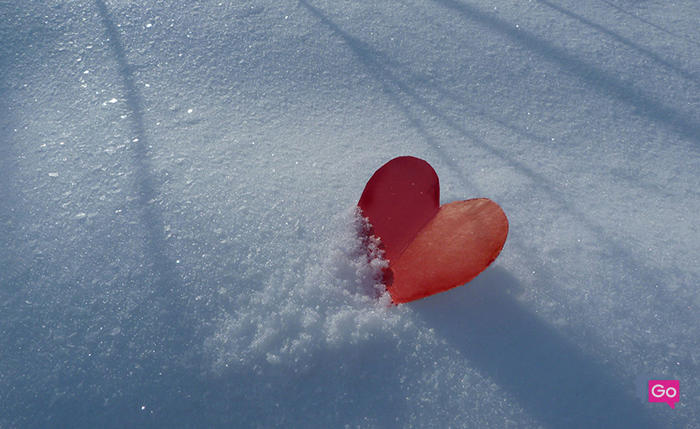 Active Date Ideas
The most popular types of winter recreation is skating, skiing, snowboarding, and tubing. In many cities, there are indoor stadiums in which a skating rink is arranged not only in winter but also in summer. Anyone can come and skate with a sweetheart. You don't have to buy skates, you can just rent them. Snowboarding or skiing is possible mainly on specially equipped ski slopes. Now, all the conditions are created for beginners in this business. Even if you never stood on a snowboard or skis, the instructors will teach you to skate almost in one class. These days, everything can be rented for several hours or a day in order to try out skiing or snowboarding special equipment. And if you are thinking of renting equipment, try to do it in the city, because the cost of rental at the ski resort itself will be much higher.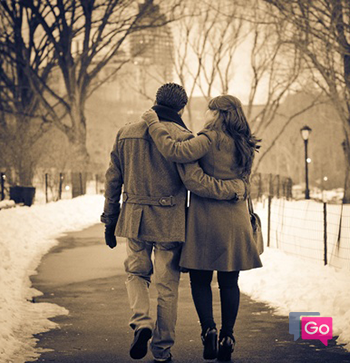 A competently organized and planned ski trip will bring you the storm of new impressions and emotions. You can plan a visit to any place the beauty of which is revealed in winter. When planning a romantic skiing date, think about warm places to relax, such as a cafe or tourist base. Just take care of the right choice of clothes. It should neither hamper your movement nor be too warm, otherwise you will sweat and get tired quickly.
Horseback riding and snowmobiling can also be attributed to the winter types of outdoor activities, but such a vacation requires a little more cash investment than the ones listed above. As a rule, these types of recreation are provided by tourist bases operating in winter. Choosing this type of leisure, you will surely be satisfied, because a ride on a horse or snowmobile through the winter forest is also an unforgettable adventure. In addition to horse riding and snowmobiles, as a rule, at such tourist bases you can be offered a more extensive program.
Cozy Winter Date Ideas
1. You don't take long walks outside in winter, so it's better to sit in a cafe or restaurant. Visit places where you have not been before and have long wanted to go. It is believed that new places and new dishes increase your mood and even relieve stress. A good decision for a date is to go to a wine restaurant: there is a very cozy atmosphere as a rule: a fireplace, soft chairs, dark colors, and quiet music. Another option is also associated with a cafe: visit a place with a picturesque view of the winter landscape, Christmas lights and enjoy a cup of hot chocolate that is traditional for the cold season.
2. Going to a spa in winter is pleasant, but spending time there together is incredibly romantic and doubly pleasant. A romantic dinner after that will also not be superfluous.
3. Another inexpensive idea is to watch a movie. Choose 2 or 3 movies that you would like to watch, grab some popcorn, and sit back on the sofa. Despite the cold outside the window, watching a comedy, a romantic film, or just a cartoon will cheer up both of you.
4. Visit a museum, theater, watch a ballet or listen to opera. It is a useful and cultural pastime and the opportunity to spend time together in a warm room.
5. Who said that a picnic must be outdoors? Recreate the same atmosphere in your apartment: spread out the tablecloth with some typical rustic ornament and serve typical picnic dishes: fried chicken, potatoes, sandwiches, and hamburgers. Complement your picnic with a bottle of good wine and enjoy this cozy idea for a winter date.
Funny Things to Do When It's Too Cold
1. Culinary mastery
Think about the upcoming holidays, and you will understand why we offer you to take culinary courses together! It will be fun!
2. New Year's holidays
If you think that it is too early to bring your loved one to a family celebration, you can go together with friends or co-workers. Plus, you will see your lover in a festive costume!
3. Photo session
In winter, it is very cold, but the scenery is just great! Why not arrange a date for two? You will get a great pleasure!
4. Ice sculpture exhibition
Ice sculptures amaze with their beauty. Visiting such exhibitions is a great idea for a winter date.
5. Weekend on the warm coast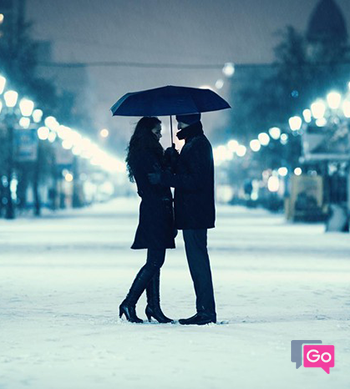 It is pleasant to warm up together in winter, but it will be equally pleasant to spend the weekend where it is warm and sunny.
If you want the date to be remembered by the partner for a long time, then do not forget about the following:
1. Agree on a time limit for a date. It is not necessary to calculate everything to the minute, but having consulted with your significant other, you will not let them get
bored and you will have time to do other things.
2. Give your preference to warm and comfortable clothes: in winter, the risk of hypothermia or frostbite increases significantly!
3. Think in advance where you will go. Especially if you decide to make a surprise.
4. Remember the "one-on-one" rule: strangers, even your friends, will ruin an intimate date.
These are the best ideas for romantic dates in winter season. But you can develop them or come up with something exciting, pleasant, and romantic!
There are no comments. Your can be the first