Fun and Cheap Date Ideas
19.02.2019
You are going to ask someone special out on a date, but there is a little problem – you don't have enough money to arrange anything incredibly cool. Oops. This can happen almost to everyone if you are not Uncle Scrooge, of course. So, what can you come up with to spend time unforgettably with the beloved one, having no extra expenses? There are several good cheap date ideas that can come in handy in a weird moment of desperation when your head is empty, and the only thing you are reflecting about is an advertisement that you saw several days ago.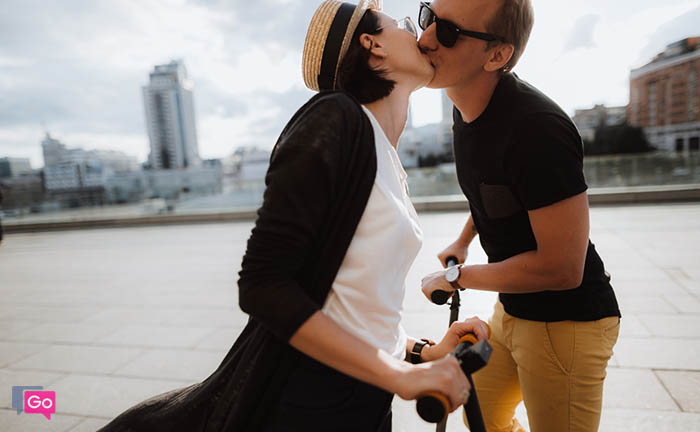 Can a Cheap Date Be Fun?
You might have met people who believe that only expensive things are worth attention. If something costs less than a certain imagined price, then it's better to forget about it and continue to search for something else. Besides, there are people who prefer to lament the absence of much money instead of using cheap or free date ideas because they believe that a cheap date cannot be fun. However, are you sure that this is true?
In fact, the mood of the date doesn't much depend on your bank account. If you are a confident man, then you will find a way to bring positive emotions and earn additional scores in the eyes of your beloved one. A cheap date can surely be fun and interesting if you make some efforts and study all the best cheap date ideas to choose the most suitable one. Every city can offer you a big list of different entertainments as well as cozy places where you can go with your dearest person. Properly harnessed, an unusual or romantic date can melt the heart even of the ice queen. The main thing is to be ready to make all the necessary preparations and to put yourself in the mood to enjoy your unforgettable date.
Fun Cheap Date Ideas
Here is a list of fun and cheap date ideas that impresses you and your girlfriend without spending a lot of money! The required ingredients for your perfect date are a little creativity, a little thrift and an unusual attitude to everyday life. In fact, these cheap date ideas for couples can bring more fun than the standard date program with posh restaurant, fancy club, etc.
1. Culinary battle
Many girls are sure that the way to a man's heart lies through his stomach, but in fact, the same applies to women as well. And if both of you are good at cooking, then you can arrange a culinary battle, after all, competition always inflames passion. Your date will be full of delicious dishes, wonderful smells, and many funny jokes. Just choose the required products in advance and cook something tasty together. Sometimes, small things play a much bigger role and bring true happiness.
2. Board games
If you are going to skip this idea because every time when someone mentions board games, you think about monopoly and erudite, then you should better not rush to do it. There could be no "one size fits all" approach. If you know how to google, then you will be able to find a huge number of stores that offer many exciting board games to different tastes. This is a great opportunity to have fun and spend a wonderful time together.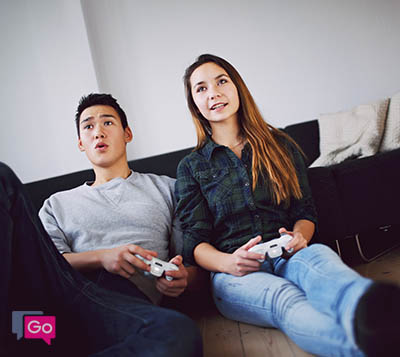 3. Video games
Researchers have proven that couples who play video games together and get pleasure from the process live a happier and longer life together. Modern market offers an incredibly huge number of video games that suit both advanced gamers and rookies. For example, it can be a Mortal Combat. Ordinary girls condemn guys for playing video games, but smart ladies just join them from time to time, getting not less pleasure. Simple things bring people closer together, so if your girlfriend doesn't mind such entertainment, you can offer her to play with you on condition that the winner will get a prize.
4. Flea market
You can be surprised, having found out how many girls like to visit flea markets in the search of treasures. For example, in Paris, it is a part of the entertainment program on an equal footing with the Eiffel Tower and the Grand Palais. So, if you are looking for fun things to do, you can go to the best flea market in your city, and don't forget to bargain if you want to make good deals. It is on the flea market where you can find amazing retro toys, pendants, antique dishes, and even comics. Besides, if you have a penchant for business, then you can try to find something unique, buy it at a low cost and then sell it on eBay or some other sites for a lot more.
5. Double, triple and quadruple date
Who has said that you cannot hang out with friends? Especially if there are some couples with whom you like to communicate. To get started, you can think about the best date ideas for such an occasion, for example, you can arrange a competition between a team of boys and a team of girls. Contests can be completely different, it all depends on your imagination and the number of people. You can order pizza from a café or cook it yourself. The main thing is that all the participants of such a date should pitch in.
Cheap First Date Ideas
The first date is always exciting and very interesting, so you shouldn't refuse to have a date if you have at least several cheap romantic date ideas. By the way, it is not necessarily to inform your date about the current precarious financial situation. To spend time with pleasure is not equal to spend a lot of money.
1. Fun-filled first date
If you cannot choose one thing to do on your first date, then don't limit yourself. Spend this day exploring new places in your city, for example, try coffee on the opposite side of the city, go to a new show or a humorous festival. Usually, it is possible to find many cheap options especially if it is about young and unknown artists.
2. Skating
There is something intriguing and at the same time, incredibly fun in skating. Such pastime brings people close together because you will have to hold hands. After such an active date, you will gladly move to a more intimate and romantic place, warming up and sharing impressions with each other.
3. Club with live music
This is one of the cute cheap date ideas, and you should definitely go to a club with live music (it can be rock, jazz or even poetry reading). Also, for such date, it is worthwhile to dress appropriately. Besides, you should take care of the free admission ticket in advance because usually, such places have only a certain number of free tickets. Otherwise, you will hardly find at least some free space since you will be not the only couple who wants to visit such a concert for free.
4. Dancing
Almost every girl hopes that the first date will be not only about cafes, walks and flowers as a gift. Every girl wants to believe that she is special and that a man will come up with something interesting. A rare girl doesn't like dancing, so you can use this peculiarity as an occasion to arrange an interesting date. If you like dancing as well, then it can become your shared passion and a favorite topic for conversation. However, what about budget savings? This is one of the cheap summer date ideas since many dance studios arrange free or almost free master classes in salsa, bachata or tango.
5. Mission impossible
If you don't have enough money, but you want to impress your new girlfriend, then turn on your imagination to the fullest and don't forget to watch promotions, discounts, and different bonuses beforehand. If the stars align, and fortune favors you, then you will be able to profitably buy cheap movie tickets and get discounts at a café on the same day. Do not be lazy to find out such information, stay tuned for free events in the city and happy hours in the cafes. Maybe it's not very romantic for you, but it's not necessarily to tell the girl about that.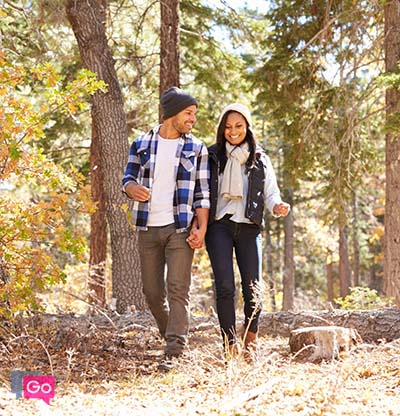 6. Art exhibitions
If you search for all sorts of exhibitions in your city, you will surely find at least several philanthropists who arrange completely free exhibits. It can be both modern art or something classic. Anyway, if you are going to visit it, then learn some interesting information beforehand to be able to impress your potential partner with your awareness in modern or classical art! Great masterpieces open the soul, inspire, make us reach a new level of thoughts and feelings. It is just perfect for the first date if you are looking for cheap things to do.
Cheap Date Night Ideas
The night is a very special time, it is full of romance, mystery, and magic. And you are a double lucky person if you have someone to enjoy this time with. Fun cheap date nights can become the warmest and dearest memories, so don't miss an opportunity to please your partner, having arranged something interesting.
1. Theme night
Today, it is quite difficult to surprise somebody with a theme party, but you can always upgrade your evening a little. However, you will have to be ready in advance. It all depends on what both of you like most. It can be any movie, game, book, or even a cartoon. You will need to select one scene and recreate the whole entourage and characters.
First, take care of the costumes. It is not necessary to buy expensive costumes in stores, you can make them yourself. Nobody forces you to sew them day and night, reproducing everything to the smallest detail. You can make everything out of paper or cardboard.
Learn the text, record the soundtracks for this game, film or cartoon. For example, it can be a battle with ketchup and plastic swords. You will have a good laugh, take photos, and this evening will be remembered for a long time.
2. Costume date night in a cafe
In childhood, all the girls dreamed of being like Merlin Monroe, Marlene Dietrich, Audrey Hepburn, Sophia Loren or Brigitte Bardot. If your girlfriend dreamed of the same, then why not make this dream come true? She can put on a charming retro dress, paint a mole on her upper lip, and in general, completely recreate the style of the mid-20th century, correctly placing the accents. And you can choose your favorite male image. For example, you can become charismatic Marlon Brando or the ex "King of Hollywood" Clark Gable. All the eyes will be on your couple, and you will remember this evening for a long time. In addition, you can add an accent to all this and play your part until the end. Such a romantic date night will make you fall in love with each other again.
3. Movie marathon
Make a marathon of your favorite movies. There are a lot of different trilogies and serials in the market of the film release, so you can relax and enjoy each other's company, watching and eating the whole evening long. You can buy some fast food, chips, popcorn and, for example, beer or juice, and start watching interesting films or TV shows on the Internet.
One day my friends spent the whole weekend at home, watching the Lord of the Rings trilogy in the director's version, and you know, they liked it so much! Thanks to complete detachment from reality, they were completely immersed in the atmosphere of this masterpiece.
And if both of you are not very active, and you like to spend free time at home, there will be nothing bad or abnormal in such a date, everyone relaxes the way they want and can, and every hobby has its positive sides. A movie megaphone has the right to become a perfect pastime for your couple.
There are no comments. Your can be the first