Introvert's Guide to Dating
13.02.2018
If you carry out a survey among hundreds of people on the topic of self-assurance and communication skills, you will get an interesting curve. It will contain very high and very low values because there are both private introverts and talkative extroverts in the world. Nevertheless, the majority, as usual, is somehow in the middle. A bigger part of men considers themselves to be quite confident and communicative enough. They can communicate and do not spend much energy to get acquainted with the girl. Nonetheless, there are exceptions. While someone can talk to anyone, another one can hardly ask a girl out or just go with her to a cafe because new acquaintances are like torture for them. If you consider yourself to be an introvert, and you don't know what you want more: to date a girl or to stay alone, you have something to work on. It will be even interesting.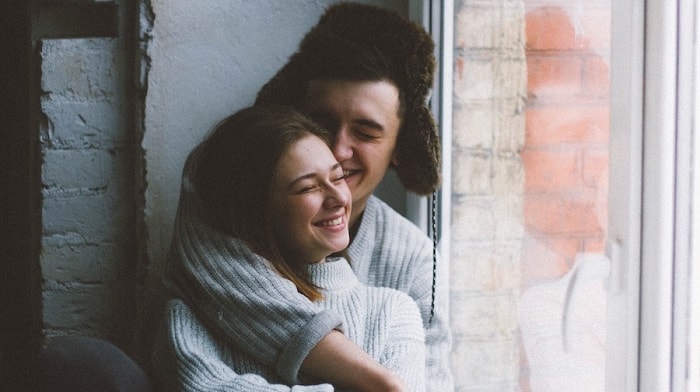 Dating as an introvert: rules and tips.
People can feel very uncomfortable dating as an introvert, especially at the very beginning of the relationship. Besides, some of these people can feel discomfort communicating with a loved one even in ten years of the relationship. Nevertheless, everyone needs a special person by their side. There is an introvert guide to dating that will help you solve introvert dating problems if you decide to leave the comfort zone to find love.
1. Do not expect too much. If you are an introvert, then, most likely, love will not turn up out of the blue. Do not expect that you will meet someone with whom you will immediately feel good. The first date might not work well, and this does not mean anything at all. The feeling of comfort can appear only over time. Sometimes, it happens much later, and this is okay.
2. Be your own personal couch. Being an introvert and dating can become a combo challenge that requires a strategic approach. Think about your behavior and your possible reactions to different situations. Foresee all the probabilities and rehearse your cues before the mirror. Excessive thoughts can do an ill turn, but it will be very useful to practice an open smile.
3. Do not try to hide that you are an introvert. Do not hide it! Of course, you should not focus on your oddities because, usually, such monologs produce a depressing impression on a girl. It will be enough just to inform her that you are an introvert, and this means that you are silent not because you are bored. This honesty will help you avoid many difficulties being involved in introvert dating. After all, usually, people put you in an awkward position or do what you dislike not because they want to do that, they just do not know that you do not like it. Nobody can read minds.
4. Imagine that a stranger is your old friend. Imagination is a good tool to change the situation. You can always imagine that everything is different. For example, you can imagine that instead of you on the date there is someone more confident in their talent for communication. By the way, how would you behave with an old good friend whom you have not met for a long time? Of course, you would feel a noticeable awkwardness, but you would be very happy and open to this person. Try and do the same with a stranger.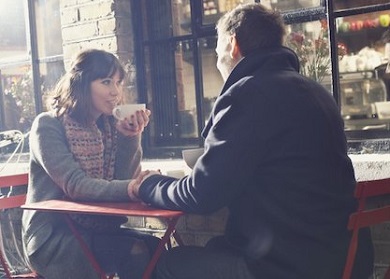 5. Ask questions. Do not forget to ask questions. People appreciate that. Do not try to guess an appropriate one. Ask about what you really want to find out. If it sounds a little strange, it will be fine. In addition, you can still ask very simple questions about favorite books, concerts, girl's favorite destinations to travel, etc. By the way, it is also very useful to "return" questions. The girl, most likely, wants to learn about you the same interesting things.
6. Prioritize. You are not the only person on this date, for whom it is important to make a good impression. Anxious desire to please your partner at all costs is a serious mistake and a big problem. You can smooth it if you remind yourself oftener that you are talking to the girl not only to interest her but also to see if she is interested in you. A date is not an exam, which calls into question your attractiveness or ability to communicate. It's just a meeting of two people who are equally interested in getting to like each other. Never forget that.
7. Try some joint entertainment. Of course, moments of silence are not yet a verdict for the whole meeting, but it would be much better to do without them. To meet this challenge, you can go together to an event where both of you will have something to do, and you will be able to keep up the conversation. So, a negative example is the movies (you cannot talk there), a positive example is a culinary master class. However, if it is too difficult for you to talk on the first date, then going to the movie can be an ideal scenario. Firstly, you do not have to talk. Secondly, you will have time to cope with yourself. Thirdly, you will surely have something to discuss.
8. Walk together with your dogs (if you have them). In fact, walking with the dogs is just the perfect idea of a date for introverts. Such a walk will help you relax, calm down and talk, and the presence of your pets will help put in a friendly mood. In addition, it is obvious that you have at least two common interests.
9. You don't need to talk all the time. The moments of inadvertent silence can be terrible when it seems that you need to do something urgently, but you do not know what exactly. You feel ridiculous and blush. However, it's perfectly normal to be quiet, it's nothing to worry about, and nothing is expected of you. On the contrary, this is a very valuable moment in communication because it is in silence that both of you can relax and, at the same time, switch from one topic or reaction to another one. Learn to enjoy these pauses. For example, calmly exhale, look at the girl and smile. She, most likely, will smile back at you.
10. Look for someone with whom you feel better than alone. Introverts have a secret, they can understand with whom the relationship will not work out from the very beginning. Who is this person? The one who completely empties you. Extroverts don't have such superpower. The matter is that the introvert spends a lot of energy for social interaction, but with different people energy usage is different. And if you feel completely exhausted after a date, and you do not want to leave the house for a week, it's probably not your person. And if you have strength and vivacity despite all the awkwardness of the date because, in fact, the first date can be awful for an introvert, this is an indicator that your relationship has a chance.
How to date an introvert girl?
If you are on the other side of the problem, and you think about dating an introvert girl, then you should be aware of some tips for dating an introvert to succeed and get close to her. When you become a part of her life and understand the inner world, you will be able to perceive her as any other person with all her individual peculiarities.
1. Be ready for a meeting. Before meeting with such a girl, you need to read all the information that she has indicated on the social network. This information is a necessary filter, a business card that is exhibited for potential interlocutors so that you can understand whether you have points of convergence or not. It is one of the things to know before dating an introvert. It is very annoying when the interlocutor starts a conversation with the question, "Where did you study?" and this information is already given on the page, in the most prominent place. However, do not overdo it, don't start a conversation with the statement, "I have looked through all your photos," she might think you're a maniac.
2. Don't comment on her appearance. You shouldn't comment on her appearance or on her photos, especially if you don't like something. If she is an introvert, then any uncalled opinion of a stranger will cause only her irritation because she really does not care about it. Accordingly, strangers who believe that their opinion may be very interesting for her, at best, will come up against the question, "Who are you?" In other cases, you will face contempt and disregard.
3. Try to understand her nature. Note whether she is getting nervous, blushing in your presence. An introvert girl is usually unable both to take the first step and meet your expectations due to her excessive inner excitement that can affect her behavior in different ways.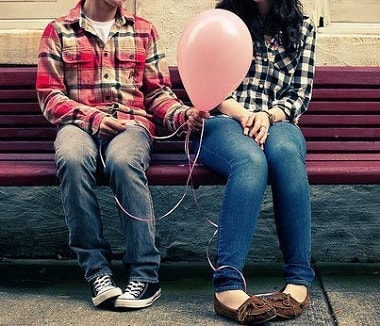 4. Be ready to move slowly. To earn her trust, you need something more than just one good talk. You might find that a woman seems to be avoiding you after the conversation for no reason. However, she might be checking your interest, or she doesn't know what to do. If there is no permanent negative response, just keep making careful steps towards your further relationship.
5. Don't make any hints. Dating an introvert is hard, dating an introvert girl is even harder. Usually, women can understand your hints but not in this case. She might not even notice them, or she can catch your hint, but she does not pay special attention to it, thinking that you are not serious.
6. Listen to her. Even if you think that her statement is thoughtless. She might be too shy or embarrassed trying to show her feelings. So many people feel awkward expressing their feelings, and this is not only about introverts. If she is not indifferent to you, make some efforts instead of building your own barrier and complicating communication with such a girl.
7. Remember that actions play a big role. However, there are several important moments. Don't present expensive gifts and entertainment. Excess spending to make an impression will have the opposite effect. She can decide that you want to buy her goodwill, and it's insulting, or that you have money, but you don't have imagination, and she will be bored with you. If you still want to spend money, then buy her a ticket for a concert of her favorite band or something like that. When she offers to buy you lunch in return, do not refuse. She will not feel so obligated to you, but she still will be grateful for the concert. This is not a magical trick, but an example of normal human relationships that should be known by every extrovert dating an introvert.
When you offer to go somewhere together, focus on common interests, not only on her ones, so you will be able to win over her much faster.
8. Help her trust you. Tell her something personal. For example, a story from your childhood, it will be more valuable than another gossip about Kanye West. Understanding is a key element in building a relationship with an introvert.
No matter whether you are an introvert, or you are just going to date such a girl, remember that nobody is perfect. So, accept the fact that both of you can have your own secrets, complexes and unusual style of communication. Nobody can understand each other 100% perfectly all the time, even couples who have been married for many years. Leave some space for mistakes and misunderstandings as well as forgiveness.
There are no comments. Your can be the first