How to Embrace Your Loneliness and Have Fun Alone
28.11.2018
Content:
1. How to be happy alone: let's learn the basics!
2. Things that can help you be happy
3. Rules for being happy while being alone
People like to perceive loneliness as a stigma, not as an opportunity to be free and do whatever you want. If your relatives ask about your future, but you don't see anyone by your side yet, they might be a little upset. When your friends ask about your dates and you answer that it is a period of self-identification and freedom, they think you are a liar and give endless advice. You might be lonely, or rather say, alone, for various reasons: maybe you just broke up and want to experience free life, maybe you just haven't found out what true love is, and maybe you fell in love with a person who is currently unavailable. Reasons might be different, but there is no need to feel blue or listen to ridiculous monologues of the importance to have somebody by your side.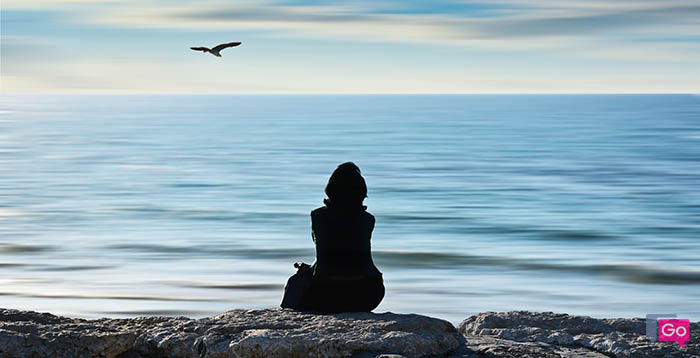 Society drifts away from the concept of lonely people being defected or unwanted, on the contrary, they are perceived as strong individuals who obey no rules, can live however they choose to live and do whatever they want to do without a person to object it. Because being alone is better than being with a mediocre person who is no better than a porcelain statue in your living room. If you ask a taken person what thing they miss the most, the majority will answer: "Freedom and fun." Today, we will learn how to have fun by yourself so that everyone can shut up!
Embracing loneliness is easy if you think of it as a fun task, not a burden. Almost every married couple confesses they would die to have some time for themselves, try more new things, take up new sports or hobbies, just dream and think properly before you choose. Realize: your possibilities are endless! You can take yourself to places, have fun creating new stuff, learn new things, you don't have to owe anything to anyone. Just explore life, your skills, test your sexuality, embrace your own beauty standards before anyone changes them! Here is what you can do:
1. Take yourself out on a date
Everyone thinks this is a crazy idea to take yourself on a date. What does it mean? You can pick up any time without hearing excuses, without ghosting, late arrivals, or bad outfits. You don't have to stick to anyone's budget, pretend you are not starving and eat one pea at a time. You don't have to be sexy if you have a comfy day, go to a movie you hate just to appease him or her, lie about having fun or deal with awkward pauses. You choose any time, any outfit, any place you've never been to or just like to stick to, take your bag and –voila! – you have a date with yourself. And no, people eating their ice creams in the cafeteria solo don't look lonely, they look fun and independent.
2. Just positive mindset
Clear your mind from a stigma of being lonely. Think positive. How many people wish to be you at the moment? What could be beneficial from having no one by your side at the moment? Do you see possibilities that unravel while you can leave for another city, not having to ask anyone's permission? Do you understand that the amount of potential interesting acquaintances is TIMES bigger than if you would be taken or surrounded by a group of friends?
Okay, let's see the situation otherwise. How many –not lonely– people feel abused and underestimated, providing the fact they are not alone? How many people wished to be someone else but didn't want to displease their partners or friends, so they changed their mind over and over until they lost themselves? Lonely people are sometimes in such a good place, physically and mentally, that no taken person can ever dream of!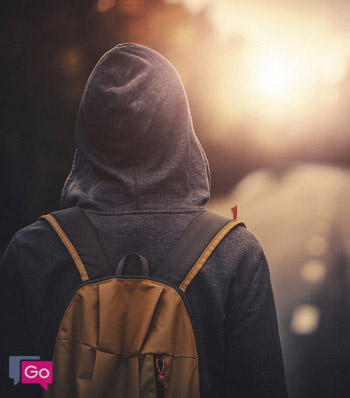 3. Don't try to distract yourself from it — embrace it!
Loneliness is not a disease, it's a gift. It's a repetition before entering life. If you are alone, you always have a chance to get back. When you are not alone, you can mess up and your closest ones will be affected by whatever happened. How to be happy with yourself? Embrace your freedom! You will always be a younger version of yourself when you are alone. You can buy Hot Wheels or six Barbie dolls, spend the whole day building a Lego house, or go to a strip club to give props to dancers, and NOBODY COULD JUDGE YOU! Since you are alone, do a list of things your environment would consider stupid or promiscuous, and do it proudly.
4. Delve into the things you love
If you like cooking dinner and eat it all alone, that's perfect! If you like to sculpt things or fish or dance, just dedicate most of the time to your favorite hobbies since there is no one to interrupt or judge you. If you are a fan of cinema, why don't you just go and sink deep down into endless movie universes? Besides that, you have so many chances to improve in doing things you like the most!
5. Force yourself into growing
Yes, it can be a little bit challenging to develop yourself since we are so used to improving for others. But before entering the big world, who do you see in the mirror? Do you like this person? Do you want to change for yourself? It can be so hard and challenging to shave or read your books, since no one will see you today. But you can't hide that little lie and soon you will crave development. Start from scratch – prepare a good, healthy meal, sleep well and learn something every day. Do physical activity. Have fun learning. And in a month, this will become daily routine. And who notices loneliness if your day is all planned by every minute?
6. Find something new for yourself
How to deal with being alone? Bring yourself to new places. Travel. Observe. Start a new hobby you were scared to try. Buy some exotic food. Have you tried a sea urchin? Visit some crazy places where you can find interesting people. Never be boring and dull. Let your brain renew information every day. Don't stick to an old playlist. Don't watch a good movie twice. Don't have rituals, have experiences.
7. Do things you normally wouldn't
If you like a strict style, change your closet for something ridiculously sexy. Break the rules. Be open-minded. Rent a motorcycle and learn how to ride it. Try cooking if you burn every dish. Go to a museum if you are a party person. Be different. Imagine how you will share these stories and everyone's jaw will be on the floor.
How to have fun alone? Find some things that always improve your mood. Learn how to enjoy every minute. Here are the rules you should remember in order to be truly happy.
1. Capture every beautiful moment you live by yourself
When you concentrate on other people, you get impressions, but if you look deeply into yourself, you will find harmony. Every beautiful moment you live by yourself is created by you. You are the person to thank for a beautiful breakfast or for the good music taste. Be kind to yourself and let your body stop the time to grab energy from every moment on this planet.
2. Organize your room entirely
Or reorganize it. Sometimes we don't pay much attention to random stuff in our room. But as long as you are attentive to yourself, you will keep things around you on track. Do you like your wallpapers? Is this mirror clean and shiny? Are those bed sheets fresh? Is your table motivating enough to create something beautiful? Start a day from finally arranging a room to your liking. If you want, you can organize it according to Fen Sui practices to bring light and harmony to your room.
3. Have long relaxing baths
Even if you are a shower person, you deserve a good pamper day. Buy a good bath bomb. Light some delightful candles. Bring a cup of tea. Fill a tub with bubbles. Do a facemask (it doesn't matter if you are a man or a woman), switch off the lights and be absorbed into a tunnel of self-love and this warm, luxurious paradise. You can't think of anything nasty while taking a relaxing bath.
4. Make a habit of bodily care after your showers
This will teach you self-love and self-respect. Buy products that work best for you. Use creams, lotions, perfumes and sprays. Do a manicure at home. Make every part of your body perfectly soft and smooth.
5. Forget your bad habits
It takes 21 day to start a new habit, and even less to forget it. So, if you bite your nails, eat too much chocolate or smoke, forget about your habits by avoiding vain temptations and rewarding yourself for staying healthy. Everything is possible if you have dedication and commitment.
6. Find new music for yourself
There is nothing more exciting than jamming to a new track, so open up your Spotify and start checking new bops or find an alternative way and try to listen to something you have never tried before.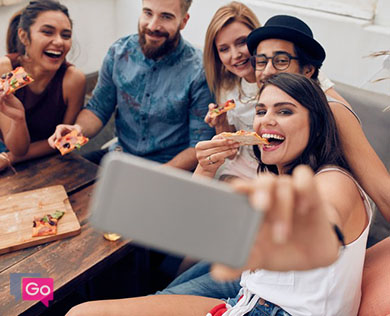 7. Try new makeup styles
Thanks God, Internet always has our back. Nowadays, learning a new makeup look is easier than making breakfast. When you open a new tutorial on YouTube, a fashion magazine, or talk to a consultant in Sephora, you gain knowledge and inspiration. Afford yourself being different every day.
8. Write
Write down anything, from your today's impressions to short stories or imaginary movie scripts. You can also write a letter to an old friend of yours.
9. Cook new dishes
Novelty is so cool, especially when it concerns food. Just pick up a Thai recipe from an old dusty cooking book, go to the groceries and start making magic!
10. Try speaking a new language
Just as a habit, it takes no more than a month to start speaking a new language. Since it consumes so much time, it will distract you from all bad thoughts and bring concentration.
11. Every night before you sleep, think over the good things you have in this life
Just thank the Universe for having such a marvelous day for you. Recollect all the good things that happened to you recently and fall asleep looking forward to start a new day.
Never let yourself sit and think over bad situations. Distract yourself.
Keep yourself busy.
Sleep well.
Go out by yourself or with good friends.
Work every day, improving yourself.
Be thankful.
Stay positive.
Have a clean room and a cleaner mind.
Be kind to everyone.
You see, being alone is a good rest from everyone and a great opportunity to become better. Loneliness is a cherished gift that allows you to improve every day and focus on everything that goes around in the world. You will feel more confident and unique if you start a day on a good note and finish it being thankful. Success will definitely follow you if you work. And if you work on yourself all the time, you will never feel lonely!
There are no comments. Your can be the first