Spice Up Your Sex Life with This Useful Guide
31.05.2019
Even in good and strong relationships, there are moments when partners get fed up with the same sex routine. You still want sex, but it seems that you have already tried everything you could imagine. How to spice things up in the bedroom and continue having strong and intimate relationships? Best advice, sex positions, and games are waiting for you in this article.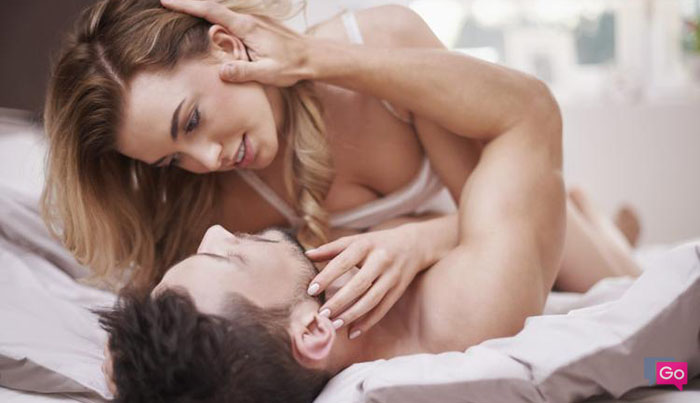 Ways to Spice Up Your Sex Life
These 8 tricks are your first step into the world of things to spice up the bedroom. Try them to switch gradually to the next steps.
Sploshing
Those are so-called sex games connected with food: touch, smear, smell, taste and enjoy. Sploshing was invented about 20 years ago by a writer Shipton Bill, who published the comic book Splosh! A vivid example of a sploshing in the cinema is the film 9 1/2 weeks. However, remember, the camera often exaggerates things - for example, honey may look great on the screen, but in reality, it will be sticky or excessively hot. To begin with, try to melt a small piece of chocolate on your body or the body of a partner. It is a great beginning, and you can even eat it later, which is not bad.
Sex in an unusual place
New places for having sex, especially if these places are more or less public, spice up your sex life a lot. But before you start to undress, you should consider a couple of factors. First of all, make sure that there are no hidden cameras in the area - you surely do not want to become a Youtube star in this way, do you? And also make sure in advance that you have condoms with you because safety is equally important both on the roof of the house and in your own bedroom.
Erotic massage
It is one of those ways to spice up a sex life that does not necessarily have to include the continuation, which is, in fact, sex. Although, perhaps, both of you will not be able to resist it. However, erotic massage is beautiful both as foreplay and as a dish served separately. To do it, you don't have to attend the massage courses at all, even video tutorials are not required. The main tip is only one: do not limit yourself to using only hands. Doing massage for a partner is among things a person can do to spice up the bedroom, devote attention to their knees, chest and even buttocks. Start from the back, and then ask your partner to roll over. And do not forget to use aromatic oils aphrodisiacs: ylang-ylang, rose oil, and patchouli.
Role-playing sex games
It is another one of the things to spice up sex life. The main tip sounds like, "Do not hesitate to express your desires." To begin with, ask what costume your partner would like to see you in. And do not even think about laughing, if they say that they have always dreamed of making love with a nurse or a flight attendant - you will not make the situation better but just cause them to feel insecure about their fantasies. Another option is to give them a surprise. You should not dress up in a white school form, start with a playful pleated skirt. Very short, of course. If your beloved likes it, then the theme can be developed further.
Anal sex
The fact that anal sex is necessarily painful is a myth, although it is quite common. That is why many people do not consider it one of the ways to spice up sex. However, you should not be afraid to try, the main thing is to prepare well. Follow three important rules, and you will definitely enjoy the process. The first rule: you need to choose the right lubricant and have a lot of it. Second: take a comfortable position. There is an opinion that during anal sex it is better to choose the "man behind" position, but in practice, it turns out that it is not very convenient. Try to lay on your side – this position is also called "spoons." And third, the main rule: do not rush, act slowly.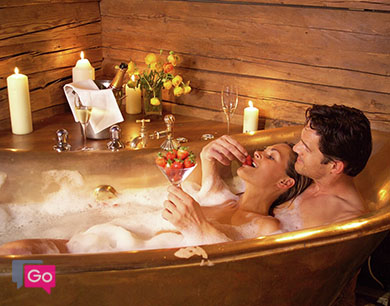 Oral sex
Most girls like to get oral stimulation. However, they do not hurry to do something for the man in response and approach a blowjob "as a necessary" step that is not so inspiring. But both your partner and you will enjoy it much more if you engage in oral sex with your beloved because you want this. The techniques of oral sex are endless, to put it mildly - and you probably know most of them, but if you want to try something unusual, do this: take a small piece of sorbet in your mouth and start. Another nontrivial way to bring him pleasure: in the process, take a sip from a cup of hot tea, then from a glass with a cool cocktail. He will appreciate your creativity on how to spice up your lovemaking!
Watch porn movies
If the erotic films are watched by almost everyone, girls often treat films for adults with prejudice: they don't like the partners to watch porn and masturbate, then the fact that they watch porn without them is outraged. What is wrong with masturbation? Absolutely nothing. And if you make an erotic cinema at home, choose a video together and watch it, it will be absolutely good: in the process, you will both get horny and, possibly, repeat after the actors (or at least try). In addition, even at the stage of selecting the type of video, you can learn a little more about the hidden fantasies and secret desires of a partner. What if suddenly they confess in something you strived to try too but you both were shy to offer to each other this?
Different Sex Positions to Spice It Up
One of the things to spice up your sex life is to try new positions, and they do not necessarily need to be extremely hard and requiring physical preparation. Some of the most interesting and easy we are offering you below.
Furious Rodeo
Performance technique. A man sits and rests on the arms behind him, cross-legged. The legs should be wide apart. She sits astride the partner, faces him, and wraps the legs around his waist. Starts slowly moving up and down, left and right. Choose a tempo that you both like best. To complete the sensations and add more drama, you can wear a cowboy hat.
Why is this position good? Because everything is in your hands, a girl is the one who sets the intensity and rhythm. When is the best time to use this pose? This one is best to be used when you are not too tired. It will be the perfect choice for a woman who wants to take the initiative. This position is quite difficult.
Tip: To make a man feel more relaxed, he should lean against the wall.
A gorgeous eight
Performance technique. She lies on her back, stretching legs a little. To ensure deeper penetration, place a cushion under the buttocks. He leans on the hands. Put the hands on your partner's buttocks, gently directing their movements so they resemble the figure 8.
Why is this position good? The specified angle provides deep penetration, and the movement of the "eight" allows you to stimulate the deep sections of the vagina.
When is the best time to use this pose? If you feel tired, but are full of desire to end the day with hot sex because this is one of the easy sex positions to spice it up.
Tip: Movements can be performed both clockwise and counterclockwise, and the figure-eight can easily be turned into an "infinity sign." This will allow you and your partner to get maximum pleasure.
Top of pleasure
Performance technique He stands on the floor. She, hugging his shoulders, lets the partner lift her. A girl can lean on the sofa (bed, washing machine, table) behind her.
Why is this position good? It attracts with its novelty, although it is not the main thing in it. This position allows a woman to feel fragile and weightless and fully surrender to the power of a partner.
When is the best time to use this pose? When the traditional "lying" and "sitting" positions seem so boring, try this one of the fun sex positions to spice things up.
Tip: A man should bend back, holding his neck, this will allow his penis to penetrate deeper, and your body will acquire a seductive bend, which will only add passion to your partner.
Sex Games to Spice It Up
Another thing you can try apart from the sex positions to spice it up is sex games. We have prepared the description of some below.
A Flight attendant
The usual scenario: the girl plays the role of a flight attendant serving a first-class passenger. The classic phrase of this roleplay is, "What do you want, sir? Tea? Coffee? Or me?" Of course, the passenger chooses the latter, and then the game ends and just sex begins.
Advantages of the game: the stewardess has always been considered one of the sexiest professions. Every man has at least once dreamed of flirting with a hot stewardess.
New scenario: give the game a bit of drama, like in the movies. Imagine that a plane is falling or being taken over by terrorists. Let your man "save" you. Superheroes are always attractive. Just think what passions could inflame between the two of you in the face of danger. However, take a good ending and a happy end into account.
Back to school
Old scenario: one partner becomes a student, and the other a teacher who seduces them or vice versa. This may be a variation on the theme of Humbert and Lolita or, on the contrary, a strict teacher and a disobedient student. So, you can leave your partner for extra classes for misbehaving and then teach them a real lesson…
Advantages of the game: our first erotic experiences are usually associated with school: love, kisses, love notes, etc. So this game is likely to be fueled by a powerful sense of nostalgia.
New scenario: the game can be even more enjoyable and useful if you really try to teach each other something in its process. For example, suggest conducting laboratory work with your vibrator. The highlight is that within the framework of this plot, you can delicately tell your partner about all your erogenous zones, as well as the correct methods of their stimulation. Yes, and you can ask them to present you small research on their body. So you do not just have fun, but also improve your sexual knowledge.
Office
The usual scenario: a couple turns a bedroom into a work office, where serious passions boil. The man acts like the boss and the girl as his sexy secretary. Or, on the contrary: a woman becomes inaccessible businesswoman, a strict chef, and her man is a subordinate.
Advantages of the game: office theme is a vide space for sexual fantasies, especially if nothing like this happens in your office. No wonder there are office romances and intrigues! In addition, the game does not require any special costumes. Just a strict jacket, a skirt, studs, stockings, and glasses will create a harmonious and hot image.
New scenario: transfer your game from the bedroom to the real office. This may seem like an extreme, but the sharpness of feelings and passions are guaranteed! You can come to your loved one at lunchtime. Or stay in the office for "extra-curricular work" and invite your beloved one, sending a special erotic letter by email. This, of course, is not public sex, but quite extreme as it is.
As you can see, there are a huge number of ways to spice up the bedroom, come up with your own scenario and have fun, there is no room for shyness in bed!
There are no comments. Your can be the first