Effective Dating Tips for Men Over 40
29.03.2016
Love knows no boundaries. Of course, age has never been a problem for those who look for relationships. Sometimes it happens that a rather mature man looks for love after 40. There are different reasons for that. For example, it might be his career obsession. As well, he might have lost his previous partner or they could just break up. The reasons are quite diverse but the result is apparent – men eventually find it quite hard to get back to dating women. We should also mention the way we define the concept of dating. Promiscuous sexual behavior or occasional meetings are excluded while healthy relationships and having children are appreciated.
We are not trying to imitate deep prudence – such action would look amazingly artificial in the modern world. We would like to point out that some behavioral patterns are suitable for men of certain ages. A mature man (over 40 and over 50) might look a bit stupid if he acts like a horny teenager and changes girls frequently. The patriarchal tradition accompanied by marketing campaigns convinced a modern gentleman that relationships and family are no longer valuable phenomena. By all means, men have their right to decide what kind of behavior is appropriate for them. We just want you to understand that 'live fast, die young' type of life is great for adolescents but has nothing to do with maturity.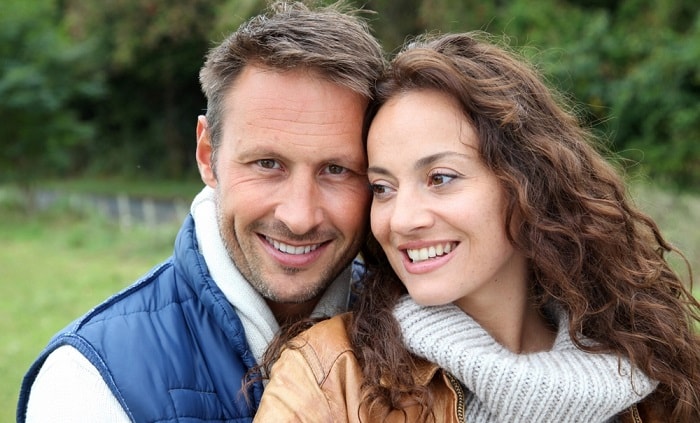 Now, let us figure out some basic features of dating for men of any age
First, you need to decide what kind of relationships you would like to enter. Any further arrangements are impossible without this significant decision. It might be what people call 'serious relationships' – by far, a simple relationship with a woman you would like to spend your life with.
Having children is optional and can be decided afterward. Note: you are not the only one who enters relationships; do not forget to discuss your thoughts on the relationships with your woman! You might also try to live together without any law interference in your relationships. Open relationships are another kind of partnership, highly appreciated by modern men. It means that both of you are committed but can communicate, flirt and sleep with other people. Women are rather prisoners of such concepts while men prove their right to have a polygamous sexual life.
Nevertheless, it is possible and becomes popular in the Western World. There is another kind of polyamory – ménage à trois, or the household of three. It means that two men and a woman or a man and two women have romantic\sexual relations and occupy the same household. It may be hard to imagine such a life in peace but history has numerous suitable examples.
After that, you need to find a woman – the love of your life. You should consider two important things: what kind of women you look for and appropriate places for searching. We prefer to leave individual characteristics you value highly in women to your sole discretion. Now we are going to talk about suitable places to look for a woman.
In the modern world of mobility and speed, we suggest you use the benefits of online dating. It takes less time to get acquainted online and initiate a conversation, especially if you use one of the specialized online dating sites. Women get their memberships on these resources in order to find a man, so you have similar purposes. Online dating is also comfortable because you can cease communication with a woman swiftly and omit misunderstandings. Many services have powerful search engines to help you find the woman that fit your criteria.
Likewise, you can meet a woman in the real life. Speed dating, bars, restaurants, parks, gyms work perfectly for such occasions. Note: make sure that you do not look like a creep; if a woman rejects your attempts – do not be insistent and just leave her alone, or else she will be forced to call the police (and we support this decision if you do behave assertively).
If you have good friends that you really trust, it would be a good idea to ask them for relationship advice for men. However, you have to make sure that you confide in friends that are doing well in their own relationships. It would be a total waste of time if you ask advice from someone who is also single or in a messy affair. Good friends might also organize a meeting with one of their female friends who is also looking for a partner.
Now we are going to talk about dating tactics specific to men over 40
Mature men love to spread their maturity in each and every sphere of their lives. There is no particular need for such movements. When you look for a woman, you should listen closely to both your external confident adult and a playful little boy on the inside. As well, you do not have to make a pompous happening out of every date with a new woman. We recommend sticking to a concept of having a cup of coffee together. Prolonged evening stroll in a park would also work great. It is fun and relaxed with none of the normal dating expectations.
Since both of you have been to several relationships before, your and her perfect exterior is not the feature obliged to impress the partner. After all, people need the one that will be able to keep the interesting conversation going. Talking to a woman helps you understand her better. Nonetheless, if you want to date a young girl (who is much more selective), you will have to be attractive in three particular areas – perfectly fit, intelligent, and financially flourishing. Yes, younger woman are quite fastidious. They (probably) have rights to be so – youth values highly in the modern society.
When it comes to communication, it would be better to talk as naturally as you can. Avoid pick-up lines delivery. Though these canned lines are funny, they may not sound nice coming from a middle-aged man. Maturity comes with the understanding if your own confidence – therefore, you no longer have to play it because you are. As well, being sincere is a magnet for better women – those who look for a real man.
Hope you found our advice interesting and useful!
There are no comments. Your can be the first